Khmelʹnyt︠s︡ʹkyĭ, Bohdan approximately 1594-1657
Most widely held works about Bohdan Khmelʹnyt︠s︡ʹkyĭ
more
fewer
Most widely held works by Bohdan Khmelʹnyt︠s︡ʹkyĭ
Dokumenty Bohdana Khmelʹnytsʹkoho
by
Bohdan Khmelʹnyt︠s︡ʹkyĭ
( Book )
4 editions published in
1961
in
Russian
and
Ukrainian
and held by 9 WorldCat member libraries worldwide
Bogdan Chmelʹnickij
by
V. A Zamlinskiĭ
( Book )
1 edition published in
1989
in
Russian
and held by 3 WorldCat member libraries worldwide
Skorochena mushtrova nauka
by
Bohdan Khmelʹnyt︠s︡ʹkyĭ
( Book )
2 editions published in
1917
in
Ukrainian
and held by 2 WorldCat member libraries worldwide
more
fewer
Audience Level
0

1
Kids
General
Special
Audience level: 0.52 (from 0.14 for Stories of ... to 0.95 for Dokumenti ...)
Related Identities
Associated Subjects
Africa, North
Antisemitism
Artillery drill and tactics
Basic training (Military education)
Cossack-Polish War (1648-1657)
Cossacks
Cossacks in literature
Ethnic relations
Europe
Europe, Eastern
German fiction
Gezerot taḥ ve-tat (1648-1649)
Hetmans
Hrabi︠a︡nka, Hryhoriĭ Ivanovych,
International relations
Jewish literature
Jews
Jews--Persecutions
Jews--Social life and customs
Khmelʹnyt︠s︡ʹkyĭ, Bohdan,
Kryvonis, Maksym,
Literature
Manuscripts, Ukrainian
Military education
Poland
Razin, Stepan Timofeevich,
Russia
Shabbetai ben Meir,--ha-Kohen,
Slavic literature
Soviet Union
Travel
Treaties, etc. (Russia and Ukraine : 1654)
Ukraine
Ukraine.--Zbroĭni Syly
War and literature
Zaporozhians
Zaporozhians in literature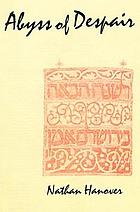 Covers
Alternative Names
Bogdan Chmelnitskij

Bogdan Hmeljnicki

Bogdan Hmelnițki

Bogdan Hmelnitski

Bogdán Jmelnitski atamán de los cosacos de Zaporozhia en el Hetmanato cosaco

Bogdan Khmelnitski

Bogdan Khmelnytskij

Bogdan xmelnitskiy

Bogdanas Chmelnickis

Bogdans Hmeļņickis

Bogdanus Chmielnicius

Bohdan Chmelnický

Bohdan Chmelnický ukrajinský kozák

Bohdan Chmel'nyc'kij militare ucraino

Bohdan Chmeľnyckyj

Bohdan Chmelnytsky diplomaat uit Oekraïne (1595-1657)

Bohdan Chmelnyzkyj en ukrainische Freihäitskämpfer

Bohdan Chmelnyzkyj ukrainischer Freiheitskämpfer

Bohdan Chmielnicki hetman kozacki

Bohdan H'melnytskyi

Bohdan Ĥmelnickij

Bohdan Khmelnytsky Hetman of Ukrainian Cossacks

Bohdan Khmelnytskyi

Bohdan Khmelnytskyj

Boqdan Xmelnitski

Chimielnicki, Bohdan 1595-1657

Chmelnicki, Sinowi B. 1595-1657

Chmel'nic'kij, Bogdan

Chmelʹnicʹkij, Bogdan 1595-1657

Chmelʹnicʹkij, Bogdan Michajlovič 1595-1657

Chmel'nic'kij, Bogdan. [t]

Chmel'nic'kij, Bogdan Zinovij

Chmelʹnickij, Bogdan Zinovij 1595-1657

Chmel'nic'kij, Bogdan Zìnovìj Michajlovič.

Chmelnickij, Bohdan asi 1595-1657

Chmel'nickij, Zinovij B. 1595-1657

Chmelnickis Bogdanas

Chmelnizkij, Bogdan M. 1595-1657

Chmelnizkij Bohdan

Chmelnizkij, Bohdan approximately 1594-1657

Chmelnizkij, Bohdan ca. 1594-1657

Chmelʹnycʹkyj, Bohdan M. 1595-1657

Chmelʹnyckyj, Bohdan Zynovij 1595-1657

Chmelnytskyj, Bohdan, cirka 1594-1657

Chmelnyzkyj, Bohdan 1595-1657

Chmielnicki, Bogdan

Chmielnicki, Bogdan Zenobi

Chmielnicki, Boguslaus 1595-1657

Chmielnicki Bohdan

Chmielnicki, Bohdan 1593-1657

Chmielnicki, Bohdan 1593-1657 hetman of the Cossacks

Chmielnicki, Bohdan 1595-1657

Chmielnicki, Bohdan approximately 1594-1657

Chmielnicki, Bohdan ca. 1594-1657

Chmielnicki Bohdan hetman of the Cossacks

Chmielnicki, Bohdan, hetman of the Cossacks, 1593-1657

Chmielnicki, Bohdan Zenobi

Chmielnicki, Bohdan Zenobi 1595-1657

Chmielnicky Exercitus, Bohdan 1595-1657

Chmielnizki, Sinowi B. 1595-1657

Hmel′nyckyj Bogdan

Hmel'nickij Bogdan

Hmelʹnickij, Bogdan Mihajlovič 1593-1657

Hmel'nic'kij, Bogdan Zinovij

Hmel'nickij Bogdan (Zinovij) Mihajlovič

Hmielnitski Bogdan

Ḥmielnitsḳi, Bogdan approximately 1594-1657

Ḥmielnitsḳi, Bogdan ca. 1594-1657

Khmelnitskii Bogdan

Khmelʹnit︠s︡kiĭ, Bogdan approximately 1594-1657

Khmelʹnit︠s︡kiĭ, Bogdan ca. 1594-1657

Khmelnitskii Zinovii Bogdan

Khmelʹnit︠s︡kiĭ, Zinoviĭ Bogdan approximately 1594-1657

Khmelʹnit︠s︡kiĭ, Zinoviĭ Bogdan ca. 1594-1657

Khmelnitsky Bogdan

Khmelnitsky, Bogdan approximately 1594-1657

Khmelnitsky, Bogdan ca. 1594-1657

Khmelnytsky Bogdan

Khmelnytsky, Bohdan

Khmelnytsky, Bohdan 1593-1657

Khmelnytsky, Bohdan approximately 1594-1657

Khmelnytsky, Bohdan ca. 1594-1657

Khmelnytsky, Bohdan Zinoviy Mykhaylovych approximately 1594-1657

Khmelnytsky, Bohdan Zinoviy Mykhaylovych ca. 1594-1657

Khmelnytsky, Bohdan Zynoviy Mykhailovych 1595-1657

Khmelnytsky, Fedir

Khmelnytsky, Fedir approximately 1594-1657

Khmelnytsky, Fedir ca. 1594-1657

Khmelʹnyt︠s︡ʹkyi, Bohdan

Khmelʹnyt︠s︡ʹkyĭ, Bohdan ca. 1594-1657

Khmelʹnyt︠s︡ʹkyĭ, Bohdan Mykhaĭlovych

Khmelʹnyt︠s︡ʹkyĭ, Bohdan Mykhaĭlovych 1595-1657

Khmelʹnyt︠s︡ʹkyĭ, Bohdan Mykhaĭlovych approximately 1594-1657

Khmelʹnyt︠s︡ʹkyĭ, Bohdan Mykhaĭlovych ca. 1594-1657

Khmelnytskyi Zynovii Mykhailovych

Khmelʹnyt︠s︡ʹkyĭ, Zynoviĭ Mykhaĭlovych approximately 1594-1657

Khmelʹnyt︠s︡ʹkyĭ, Zynoviĭ Mykhaĭlovych ca. 1594-1657

Kmielniski, Bogdan

Xmel'nyc'kyj, Bohdan

Xmel'nyc'kyj, Bohdan approximately 1594-1657

Xmel'nyc'kyj, Bohdan ca. 1594-1657

Μπογκντάν Χμελνίτσκι

Багдан Хмяльніцкі

Богдан Михайлович Хмельницкий гетман Войска Запорожского

Богдан Хмелницки

Богдан Хмельницкий

Богдан Хмельницкий гетман Украины

Богдан Хмельницкий гетман Украины ок.1595-1657

Богдан Хмельницький український військовий, політичний та державний діяч, Гетьман Війська Запорозького, очільник Гетьманату (1648–1657)

Богдан Хмељницки

Хмельницкий Богдан

Хмельницкий, Богдан 1595-1657

Хмельницкий, Богдан (Богдан Михайлович), 1595-1657

Хмельницкий, Богдан Зиновий 1595-1657

Хмельницкий, Богдан Зиновий, cirka 1594-1657

Хмельницкий Богдан (Зиновий) Михайлович

Хмельницкий, Богдан Зиновій 1595-1657

Хмельницкий, Богдан Михайлович

Хмельницкий, Богдан Михайлович 1593-1657

Хмельницкий, Богдан Михайлович, cirka 1594-1657

Хмельницкий, Богдан Михайлович ок. 1594-1657

Хмельницкий З. М

Хмельницкий З. М. ок.1595-1657

Хмельницький, Богдан 1593-1657

Хмельницький, Богдан 1595-1657

Хмельницький, Богдан approximately 1594-1657

Хмельницький, Богдан, cirka 1594-1657

Хмельницький Богдан (Зiновiй) Михайлович

Хмельницький, Богдан Михайлович 1595-1657

Хмельницький, Богдан ок. 1594-1657

Բոգդան Խմելնիցկի

בוגדן חמלניצקי

בוגדן חמלניצקי מנהיג הסיץ' הזפורוז'י ומובילו של מרד הקוזאקים הגדול נגד האיחוד הפולני-ליטאי

חמילניצקי, בודהן 1593-1657 הטמאן הקוזקים

חמילניצקי, בודהן, הטמאן הקוזקים, 1593-1657

חמילנעצקי, בוגדן

חמילנעצקי, בוגדן 1594 ca.־1657

חמיעלניצקי, בוגדן

بودان خملنیتسکی

بوهدان خمل نيتس كيي

보흐단 흐멜니츠키

ボフダン・フメリニツキー

博格丹·赫梅利尼茨基

Languages