Kauṭalya
Most widely held works about Kauṭalya
more
fewer
Most widely held works by Kauṭalya
King, governance, and law in ancient India : Kauṭilya's Arthaśāstra : a new annotated translation
by
Kauṭalya
( Book )
21 editions published between
2013
and 2016 in
English
and held by 288 WorldCat member libraries worldwide
King, Governance, and Law in Ancient India presents an English translation of Kautilya's Arthasastra (AS.) along with detailed endnotes. When it was discovered around 1905, the AS. was described as perhaps the most precious work in the whole range of Sanskrit literature, an assessment that still rings true. Patrick Olivelle's new translation of this significant text, the first in close to half a century, takes into account a number of important advances in our knowledge of the texts, inscriptions, and archeological and art historical remains from the period in Indian history to which the AS. belongs. The AS. is what we would today call a scientific treatise. It codifies a body of knowledge handed down in expert traditions and is specifically interested in two things: first, how a king can expand his territory, keep enemies at bay, enhance his external power, and amass riches; second, how a king can best organize his state bureaucracy to consolidate his internal power, to suppress internal enemies, to expand the economy, to enhance his treasury through taxes, duties, and entrepreneurial activities, to keep law and order, and to settle disputes among his subjects. The AS. stands alone: there is nothing like it before and there is nothing like it after
Kauṭilya's Arthaśāstra
by
Kauṭalya
( Book )
48 editions published between
1915
and 2020 in
English
and
Undetermined
and held by 258 WorldCat member libraries worldwide
The Kauṭilīya Arthaśāstra
by
Kauṭalya
( Book )
33 editions published between
1923
and 2014 in 6 languages and held by 201 WorldCat member libraries worldwide
Classical work on Hindu state craft, economics, political science, and public administration
The Arthashastra
by
Kauṭalya
( Book )
18 editions published between
1992
and 2021 in 4 languages and held by 171 WorldCat member libraries worldwide
This is an extraordinary detailed manual on statecraft and the science of living by one of classical India's greatest minds. Kautilya, also known as Chanakya and Vishnugupta, wrote the Arthashastra not later than 150 AD. His genius is reflected in this volume, which is the most comprehensive treatise of statecraft of classical times
The Arthaśāstra : selections from the classic Indian work on statecraft
by
Kauṭalya
( Book )
9 editions published in
2012
in
English
and held by 170 WorldCat member libraries worldwide
The only extant treatise on statecraft from classical India, the Arthsastra is an invaluable resource for understanding ancient South Asian political thought; it also provides a comprehensive and unparalleled panoramic view of Indian society during the period between the Maurya (320-185 BCE) and Gupta (320-497 CE) empires. This volume offers modern English translations of key selections, organized thematically, from the Arthasastra. A general Introduction briefly traces the arc of ancient South Asian history, explains the classical Indian tradition of statecraft, and discusses the origins and importance of the Arthasastra. Thorough explanatory essays and notes set each excerpt in its intellectual, political, and cultural contexts
The Kauṭilīya Arthaśāstra
by
Kauṭalya
( Book )
4 editions published in
1969
in
English
and
Sanskrit
and held by 93 WorldCat member libraries worldwide
The Kautilīya Arthaśāstra
by
Kauṭalya
( Book )
15 editions published between
1960
and 1965 in
English
and held by 90 WorldCat member libraries worldwide
more
fewer
Audience Level
0

1
Kids
General
Special
Audience level: 0.54 (from 0.18 for Chanakya : ... to 0.87 for Cāṇakya ...)
Associated Subjects
Addams, Jane,
Althusius, Johannes,
Arendt, Hannah,
Aristotle
Atatürk, Kemal,
Bodin, Jean,
Burke, Edmund,
Chomsky, Noam
Churchill, Winston,
Comte, Auguste,
Confucius
Fanon, Frantz,
Franklin, Benjamin,
Garvey, Marcus,
Gentile, Giovanni,
Giles,--of Rome, Archbishop of Bourges,
Gorbachev, Mikhail Sergeevich,
Grotius, Hugo,
Guevara, Che,
Han, Fei,
Herzen, Aleksandr,
Herzl, Theodor,
Hobbes, Thomas,
India
Kant, Immanuel,
Kauṭalya
King, Martin Luther,--Jr.,
Lenin, Vladimir Ilʹich,
Lincoln, Abraham,
Mao, Zedong,
Marx, Karl,
Maudoodi, Syed Abul ʻAla,
Mill, John Stuart,
Montesquieu, Charles de Secondat,--baron de,
Nietzsche, Friedrich Wilhelm,
Oakeshott, Michael,
Paine, Thomas,
Political science
Politics and government
Proudhon, P.-J.--(Pierre-Joseph),
Rousseau, Jean-Jacques,
Roy, M. N.--(Manabendra Nath),
Sharīʻatī, ʻAlī
Sunzi,
Thoreau, Henry David,
Webb, Beatrice,
Weber, Max,
Wollstonecraft, Mary,
World politics
Zapata, Emiliano,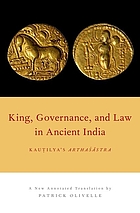 Covers
Alternative Names
Arya Chanakya v371-v283

Čánakja, činný 4. století př. Kr.

Ćanakja Kautilja filozof indyjski, teoretyk wojny

Čānakja Maurju impērijas (mūsdienu Indijā) valstsvīrs un filozofs

Čanakjė

Cāṇakkiyan̲

Cāṇakkiyar

Çanakya

Canakya, činný 4. století př. Kr.

Cāṇakya v371-v283

Canakyus

Chanakia brahmán y escritor hinduista indio

Chāṇakya

Chanakya Ancient Indian statesman and philosopher

Chanakya braman i escriptor hinduista indi

Chanakya Indiaas schrijver (370v Chr-283v Chr)

Chanakya Indiano a manursuro ken pilosopo

Chanakya indisk skribent

Chanakya Minister und engster Berater des ersten Kaisers des Maurya-Reiches

Chânakya philosophe indien

Chanakya scrittore indiano

Chāṇakya v371-v283

Czanakja.

Kautalii︠a︡

Kauṭaliya

Kauṭaliyar

Kauṭalya

Kautalya, činný 4. století př. Kr.

Kautalya v371-v283

Kauthilya

Kauthilya v371-v283

Kautilʹi︠a︡

Kautilii︠a︡

Kauṭiliya

Kauṭilīya v371-v283

Kautilja

Kautilja v371-v283

Kautilja Višnugupta, činný 4. století př. Kr.

Kauṭilya

Kautilya indisk skribent

Kautilya v371-v283

Kauṭilyar

Sanakea

Śānāq v371-v283

Tšānakja

Tscha̱nakja v371-v283

Vishnugupta.

Viṣṇugupta

Visnugupta, činný 4. století př. Kr.

Viṣṇugupta v371-v283

Τσανάκυα

Чанак'я

Чанаќа индиски учител и филозоф

Чанакья

Чанак'я

Чанак'я індійський брахман

Чанакја

Չանակյա Հին Հնդկաստանի փիլիսոփա, քաղաքական գործիչ, Չանդրագուպտայի ուսուցիչ և գլխավոր խորհրդական

טשאנאקיע אינדישער פילאסאף

צ'אנקיה

تشانكيا

كوتيليا

چاناکیا نویسنده هندی

چانکیہ

چانەکیا

کوٹلیہ چانکیہ

कौटल्य

चाणक्य

चाणक्य भारतीय दार्शनिक, अध्यात्मिक विचारक, अर्थशास्त्री

चाणक्य सम्राट चंद्रगुप्त मौर्याच्या राजसभेत महामंत्री

विष्णुगुप्त

চাণক্য প্রাচীন ভারতীয় দার্শনিক ও অর্থনীতিবিদ

চাণক্য প্ৰাচীন ভাৰতীয় গুৰু, দাৰ্শনিক আৰু ৰাজ-উপদেষ্টা

ਚਾਣਕਯ ਚਾਣਕਿਅਾਂ ਰਾਜਨੀਤੀ

ચાણક્ય

ଚାଣକ୍ୟ ଥଥ

சாணக்கியர்

చాణక్యుడు భారతీయ తత్వవేత్త, బోధకుడు, ఆర్థికశాస్త్ర నిపుణుడు

ಚಾಣಕ್ಯ

കൗടില്യൻ

ชานัคยา

စာဏကျ

ჩანაკია

까우띨리야

비슈누굽타

짜나꺄

카우틸랴

ᱪᱟᱱᱚᱠᱠᱚ

ヴィシュヌグプタ

カウティリヤ

カウティルヤ

チャーナキヤ

考底利耶

Languages