Jones, Gerard
Most widely held works by Gerard Jones
Inu-yasha
by
Rumiko Takahashi
( Book )
1 edition published in
2006
in
English
and held by 345 WorldCat member libraries worldwide
Inuyasha and gang face a poison-vapor-wielding adversary and all seems to be lost until an unlikely savior shows up. Then, Inuyasha must fight the half man, half machine Ginkotsu before he can rescue Kagome and the rest of her group from the Band of Seven
Ranma 1/2
by
Rumiko Takahashi
( Book )
2 editions published in
2005
in
English
and held by 253 WorldCat member libraries worldwide
Ranma in female form engages in a gymnastic duel with the duplicitous Kodachi, Kunou's younger sister who has fallen in love with the male Ranma. Like her brother, she refuses to see that the two Ranmas are the same person. Next up is an ice-skating duel. Skater Azusa, who collects "cute" things, wants to wrest P-chan away from Akane, who won't give him up. Worse still, Azusa's male partner Sanzenin kisses female Ranma--which aggravates Ranma no end since it's his first kiss. When the Ranma and Akane team up against Azusa and Sanzenin, the prize is P-chan! Follows the adventures of half-boy, half-girl martial artist Ranma, whose transforming gender problems began at the Accursed Springs in China when he became cursed to turn into a girl when splashed with cold water, and back into a boy with hot water
Dragon Ball Z
by
Akira Toriyama
( Book )
2 editions published between
2008
and 2014 in
English
and held by 197 WorldCat member libraries worldwide
"When Vegeta upsets Freeza's scheme to collect the Dragon Balls, Freeza calls in the Ginyu Force -- five of the deadliest mercenaries in the universe. If they want to survive, Gohan and Kuririn must do the unthinkable: they must join forces with Vegeta. However, with Goku hurling toward Namek at top speed, there may be hope ... as long as he makes it in time!"--Page 4 of cover
Ranma 1/2
by
Rumiko Takahashi
( Book )
1 edition published in
2005
in
English
and held by 127 WorldCat member libraries worldwide
Teenage martial artist Ranma Saotome, a young man who transforms into a woman when splashed with water, tries to help a cursed man reclaim his life and break free of the chains that bind him
Dragon Ball
by
Gerard Jones
( Book )
3 editions published in
2009
in
English
and held by 100 WorldCat member libraries worldwide
"Things are not looking good. Lord Pilaf has all seven Dragon Balls, our heroes are locked in a dungeon, and Goku is hungry again! Oh well, at least it's a nice night for the world to end. The stars are out, the moon is full--but wait! Goku has one last trick up his sleeve!"--Page 4 of cover
Gin Tama
by
Hideaki Sorachi
( Book )
3 editions published in
2008
in
English
and held by 100 WorldCat member libraries worldwide
The samurai didn't stand a chance. First, the aliens invaded Japan. Next, they took all the jobs and then confiscated everyone's swords. So what does a hotheaded former samurai like Sakata Gintoki do to make ends meet? Take any odd job he can, even if it means losing his dignity
InuYasha
by
Rumiko Takahashi
( Book )
2 editions published in
2013
in
English
and held by 85 WorldCat member libraries worldwide
Inuyasha and Sesshomaru learn the story behind their blades' powers, and Naraku tries to corrupt the Shikon Jewel's spark of purity, while Kagome discovers a piece of critical lore about the jewel
InuYasha
by
Rumiko Takahashi
( Book )
2 editions published between
2007
and 2014 in
English
and held by 78 WorldCat member libraries worldwide
Magatsuhi, the embodiment of the evil half of the Shikon Jewel, is on the loose. Then, demon Naraku begins to absorb the Shikon Jewel and its unfathomable power. All our friends fly into action to prevent him: Inuyasha, Kagome, Miroku, Sango and Sesshomaru! But Naraku defends himself by dividing and manipulating his attackers. And Kagome is losing her priestess powers, making her a prime target. Then Naraku's true intentions are finally revealed and Kagome is swallowed up by the Meido! Is Kagome, for the first time, beyond her friends' reach? And will the final battle over the Shikon Jewel draw Inuyasha and Kagome together...or pull them apart forever?!
Dragon ball full color
by
Akira Toriyama
( Book )
2 editions published in
2016
in
English
and held by 76 WorldCat member libraries worldwide
"Captain Ginyu has exchanged bodies with Goku, and Gohan and Kuririn must use the seven Dragon Balls of Namek to summon the mighty Dragon Lord, who can grant any three wishes. But if they do summon the Dragon Lord, can they prevent Vegeta and Freeza from wishing for immortality for themselves?"--Amazon.com
Hana-Kimi
by
Hisaya Nakajo
( )
in
English
and held by 24 WorldCat member libraries worldwide
Japanese-American track-and-field star Mizuki has gotten a transfer to the school in Japan that her idol Izumi Sano attends. The problem is that it's an all-boy school and Mizuki is assigned to room with Izumi. Can she keep her secret from her idol, her schoolmates, and even the school doctor?
more
fewer
Audience Level
0

1
Kids
General
Special
Audience level: 0.21 (from 0.16 for Inu-yasha ... to 1.00 for Basara / ...)
Related Identities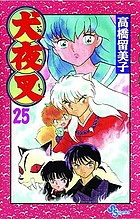 Covers
Languages