International Monetary Fund Western Hemisphere Department
Most widely held works by International Monetary Fund
The macroeconomy of Central America
by Robert Rennhack
( )
5 editions published in
2004
in
English
and held by 381 WorldCat member libraries worldwide
Opportunities for growth and investment in Central America could well improve in the coming years, as the region's ties with the world economy grow closer. This integration, however, also presents important challenges for economic policy to ensure that growth can be sustained and can benefit the poor. To strengthen the regional dialogue on the policy challenges, the Central American Monetary Council and the IMF sponsored a conference in July 2002 in Antigua Guatemala, with the particaption of most of the ministers of finance, presidents of central banks and financial superintendents in the region. This book presents most of the papers that served as the background for the policy discussions of the conference. The main messages stress the importance of keeping fiscal policy on a sustainable path, strengthening public investment in basic infrastructure and primary health care and primary and secondary education, and managing the risks associated with partial dollarization
Why are Canadian banks more resilient?
by
Lev Ratnovski
( )
6 editions published in
2009
in
English
and held by 276 WorldCat member libraries worldwide
This paper explores factors behind Canadian banks' relative resilience in the ongoing credit turmoil. We identify two main causes: a higher share of depository funding (vs. wholesale funding) in liabilities, and a number of regulatory and structural factors in the Canadian market that reduced banks' incentives to take excessive risks. The robust predictive power of the depository funding ratio is confirmed in a multivariate analysis of the performance of 72 largest commercial banks in OECD countries during the turmoil
Is the Canadian housing market overvalued? a post-crisis assessment
by Evridiki Tsounta
( )
6 editions published in
2009
in
English
and held by 268 WorldCat member libraries worldwide
Canadian house prices have increased significantly between 2003 and early 2008, with a marked downward trend since mid-2008, especially in the resource-rich western provinces. This paper estimates the evolution of equilibrium real home prices during this period in key provinces and finds that, following recent declines, home prices are now generally close to equilibrium throughout Canada. However, house prices in Alberta and British Columbia remain around 8 percent overvalued at the end of the sample (second quarter of 2009). Despite the limitations of econometric estimates of house-price dynamics, the measured small degree of overvaluation suggests that the Canadian housing market is essentially at equilibrium
Financial shocks and TFP growth
by
Marcello M Estevão
( )
5 editions published in
2010
in
English
and held by 263 WorldCat member libraries worldwide
The paper investigates how changes in industries' funding costs affect total factor productivity (TFP) growth. Based on panel regressions using 31 U.S. and Canadian industries between 1991 and 2007, and using industries' dependence on external funding as an identification mechanism, we show that increases in the cost of funds have a statistically significant and economically meaningful negative impact on TFP growth. This finding cannot be explained by either increasing returns to scale or factor hoarding, as results are not sensitive to controlling for industry size and our calculations account for changes in factor utilization. Based on a stylized theoretical model, the estimates suggest that financial shocks distort the allocation of factors across firms even within an industry, reducing its TFP. The decline in productivity growth accounts for a large fraction of the negative impact of funding costs on output
Public debt and productivity the difficult quest for growth in Jamaica
by Rodolphe Blavy
( )
5 editions published in
2006
in
English
and held by 263 WorldCat member libraries worldwide
The paper analyzes Jamaica's experience of low growth despite consistently high investment. Cross-country analysis provides evidence of a significant and negative relationship between total public debt and productivity growth. Looking at the specific channels through which high debt affects productivity growth and the allocation of resources in Jamaica, the study finds that high public debt has been associated with macroeconomic uncertainty and an output structure that relied excessively on a few maturing sectors with limited scope for productivity growth. Furthermore, public investment has been crowded out by debt service, further adversely affecting productivity growth
Spillovers across NAFTA
by
A Swiston
( )
4 editions published in
2008
in
English
and held by 263 WorldCat member libraries worldwide
This paper examines linkages across North America by estimating the size of spillovers from the major regions of the world-- the United States, Euro area, Japan, and the rest of the world-- to Canada and Mexico, and decomposing the impact of these spillovers into trade, commodity price, and financial market channels. For Canada, a one percent shock to U.S. real GDP shifts Canadian real GDP by some 3/4 of a percentage point in the same direction-- with financial spillovers more important than trade in recent decades. Thus, a large proportion of the reduction in Canadian output volatility since the 1980s can be accounted for by the 'Great Moderation' in U.S. growth. Before 1996, domestic volatility in Mexico swamped the contribution of external factors to the business cycle. After 1996, the response of Mexican GDP is 1 1/2 times the size of the U.S. shock-- "when the U.S. sneezes, Mexico catches a cold". These spillovers are transmitted through both trade and financial channels
Emigration and wages in source countries evidence from Mexico
by
Prachi Mishra
( )
5 editions published in
2006
in
English
and held by 262 WorldCat member libraries worldwide
This paper empirically examines the effect on wages in Mexico of Mexican emigration to the United States, using data from the Mexican and United States censuses from 1970-2000. The main result in the paper is that emigration has a strong and positive effect on Mexican wages. There is also evidence for increasing wage inequality in Mexico due to emigration. Simple welfare calculations based on a labor demand-supply framework suggest that the aggregate welfare loss to Mexico due to emigration is small. However, there is a significant distributional impact between labor and other factors
Fiscal discipline and exchange rate regimes evidence from the Caribbean
by
Rupa Duttagupta
( )
3 editions published in
2006
in
English
and held by 260 WorldCat member libraries worldwide
This paper assesses the nature of fiscal discipline under alternative exchange rate regimes. First, it shows in a simple theoretical framework that fiscal agencies under a currency union with a fixed exchange rate can have the largest incentive to overspend or "free-ride" (compared to those under other exchange rate regimes) owing to their ability to spread the costs of overspending in terms of the inflation tax across both time-given the fixed exchange rate-and space-given the currency union. In contrast, such free-riding behavior does not arise under flexible regimes owing to the immediate inflationary impact of spending. Next, empirically, it shows that fiscal stances in countries with fixed pegs and currency unions regime demonstrate greater free-riding behavior than countries with more flexible regimes in 15 Caribbean countries during 1983-2004
Monetary and fiscal rules in an emerging small open economy
by
Nicoletta Batini
( )
2 editions published in
2009
in
English
and held by 260 WorldCat member libraries worldwide
We develop a optimal rules-based interpretation of the 'three pillars macroeconomic policy framework': a combination of a freely floating exchange rate, an explicit target for inflation, and a mechanism than ensures a stable government debt-GDP ratio around a specified long run. We show how such monetary-fiscal rules need to be adjusted to accommodate specific features of emerging market economies. The model takes the form of two-blocs, a DSGE emerging small open economy interacting with the rest of the world and features, in particular, financial frictions It is calibrated using Chile and US data. Alongside the optimal Ramsey policy benchmark, we model the three pillars as simple monetary and fiscal rules including and both domestic and CPI inflation targeting interest rate rules alongside a 'Structural Surplus Fiscal Rule' as followed recently in Chile. A comparison with a fixed exchange rate regime is made. We find that domestic inflation targeting is superior to partially or implicitly (through a CPI inflation target) or fully attempting to stabilizing the exchange rate. Financial frictions require fiscal policy to play a bigger role and lead to an increase in the costs associated with simple rules as opposed to the fully optimal policy
Tax incentives and investment in the Eastern Caribbean
by Sebastian Sosa
( )
7 editions published in
2006
in
English
and held by 260 WorldCat member libraries worldwide
Tax incentives have been used extensively in the countries of the Eastern Caribbean Currency Union (ECCU) to promote investment. The associated revenue losses are large, and benefits in terms of new investment have been limited, raising doubts about the cost effectiveness of the tax incentive schemes. This paper examines the effects of incentives using the marginal effective tax rate approach (METR), adapting this methodology to the case of a small open economy where the marginal investor is a nonresident. The results show that METRs are high in the region; that there is a large dispersion in the size of METRs across financing source; and that METRs on investment are larger than the overall distortion on capital, with a substantial subsidy to domestic saving. In the presence of tax holidays-the most common incentive scheme in the region-the distortion on capital basically vanishes
more
fewer
Audience Level
0

1
Kids
General
Special
Audience level: 0.58 (from 0.56 for Is the Can ... to 0.74 for The macroe ...)
Related Identities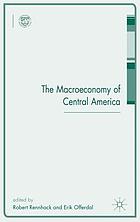 Alternative Names
International Monetary Fund
IMF. Western Hemisphere Department.

International Monetary Fund. Western Hemisphere Department.

International Monetary Fund. Western Hemisphere Dept.

W.H.D.

Western Hemisphere Department.

WHD.

Languages
Covers