Grissmer, David W. (David Waltz) 1941-
Most widely held works about David W Grissmer
Most widely held works by David W Grissmer
Improving student achievement : what state NAEP test scores tell us
by
David W Grissmer
( )
19 editions published in
2000
in
English
and
Undetermined
and held by 2,840 WorldCat member libraries worldwide
"In Improving Student Achievement: What State NAEP Test Scores Tell Us, the authors examine the evidence from student scores on the National Assessment of Educational Progress (NAEP) tests given in math and reading from 1990 through 1996, to determine what uses of resources and state policies, on balance, improve student achievement." "This book uses measures that compare state performance: raw achievement scores, estimates for score differences for students with similar family characteristics, and estimated improvement trends, as well as variations in per-pupil expenditures and other resource allocations. What factors have the greatest effect on student achievement and at what cost? What state efforts can really make a difference?"
Student achievement and the changing American family
by
David W Grissmer
( Book )
9 editions published between
1994
and 1995 in
English
and held by 275 WorldCat member libraries worldwide
There is a considerable debate about the direction and causes of change in U.S. student performance over the last 25 years. This study (1) estimates the net effect of changing family characteristics and demographics on aptitude scores and (2) compares the expected changes to actual changes to estimate the effects of factors unrelated to family. The conclusions undercut the conventional wisdom about failing schools, deteriorating families, and ineffective public investments and policies. The study estimates that changing family characteristics would boost scores by about 7 percentile points. These gains come primarily from higher parental education and smaller family size, which translates into more resources per child. For non-Hispanic white students, the actual gains in scores were approximately the same as expected from family changes. However, black and Hispanic students made far larger gains than non-Hispanic white students, and only about one-third of the gains could be explained by changing family characteristics. These large unexplained gains for minority students may be evidence that additional public investment in schools and social programs and equal educational opportunity policies have had marked benefits. The authors caution that the results should not be interpreted to mean that conditions have improved for every student, family or school, only that averaging across all 14-18-year-old students over the last 20 years indicates a positive change
Teacher attrition : the uphill climb to staff the nation's schools
by
David W Grissmer
( Book )
9 editions published in
1987
in
English
and held by 233 WorldCat member libraries worldwide
This report develops a strategy for improving national and state forecasts of future teacher attrition rates. The authors (1) develop a theory of teacher attrition that accounts for the disparate reasons for attrition and explains the patterns of attrition unique to each life cycle and career stage; (2) selectively review existing literature on teacher attrition and present attrition patterns from several states in order to test hypotheses deriving from their theory; (3) review the data available to support improved attrition models and recommend ways to make better use of the data; and (4) identify sampling and data collection strategies that will improve the value of data collected in a future national survey of teachers
Assessing teacher supply and demand
by
Gus W Haggstrom
( Book )
6 editions published in
1988
in
English
and held by 207 WorldCat member libraries worldwide
This report describes and justifies a data-collection system for assessing teacher supply and demand in United States elementary and secondary schools. The resulting data-collection effort consists of linked surveys of school districts, schools, principals, and teachers designed to support analyses of teacher supply and demand using dimensions such as qualifications, assignments, and working conditions; and school conditions, policies, and staffing practices. The main objectives of the study are to lay the groundwork for prescribing data requirements and data-collection procedures for the Schools and Staffing Surveys database administered by the Center for Education Statistics. The purpose is to gather information that will enable educators and researchers to assess the current status of teachers on numerous dimensions, and to provide data that will support analyses of flows into, out of, and within the teacher workforce. (Jd)
Patterns of attrition among Indiana teachers, 1965-1987
by
David W Grissmer
( Book )
12 editions published between
1991
and 1992 in
English
and held by 206 WorldCat member libraries worldwide
Teachers have come under increasing scrutiny over the past several years as part of the continuing national debate on the quality and appropriateness of American schooling. Discussion has focused on the quality of the teaching force, the adequacy of teacher compensation, the potential for teacher shortages, and the patterns and magnitude of teacher attrition. This study focuses on Indiana public school teachers, using data that cover 24 years. Among the specific issues that the report addresses are (1) whether teachers are leaving the profession at growing rates; (2) the roles compensation and working conditions play in retaining teachers in the profession; (3) whether shortages of teachers are likely; (4) whether more attractive job opportunities are increasing attrition rates for women teachers; (5) what types of teachers stay longest in the profession; and (6) how attrition rates differ by subject taught. The findings indicate that teacher attrition rates are at their lowest level in 25 years. Female attrition rates have fallen much faster than male rates. This trend is attributable to the increasing labor force participation of women. Another demographic trend that has contributed to reducing teacher attrition is the greater proportion of entering teachers who are older. Finally, the analysis shows that teacher compensation and working conditions significantly affect attrition. Over the next ten years, teacher attrition rates should remain low, provided that pay levels are maintained in real terms
Defense downsizing : an evaluation of alternative voluntary separation payments to military personnel
by
David W Grissmer
( Book )
5 editions published in
1995
in
English
and held by 165 WorldCat member libraries worldwide
This report documents RAND's research effort on one aspect of the personnel drawdown--how to structure voluntary separation offers to service members to efficiently meet force-reduction objectives. This research was carried out before development of the voluntary separation programs initiated between 1992 and 1994 and was instrumental in shaping them. The authors address the question of what part of the reductions should come from lowered accession levels and what part from increased separations of personnel currently in the service. They identify the criteria that any separation plan should meet and develop a methodology for estimating the acceptance rate of voluntary separation offers. They apply this methodology to evaluate a range of such offers and then address the process of how to structure separation offers to get both the number and type of desired departures as cost effectively as possible. Finally they address questions concerning the financing of such offers by estimating the savings from reduced retirement outlays
Prior service personnel : a potential constraint on increasing reliance on reserve forces
( Book )
5 editions published in
1994
in
English
and
Undetermined
and held by 164 WorldCat member libraries worldwide
This report investigates the connection between the size of the active components and the readiness of the reserve components. Personnel who leave the active force provide an important source of experience for the reserves. Congress has passed legislation that directs sharply increased levels of prior service personnel for the Army National Guard. However, under current policies, it will be difficult--if not impossible--to increase the prior service content in the reserves while reducing the size of the active component. The report analyzes the ratio between active and reserve components, describes the current mix of prior- and non-prior service personnel in the reserves, projects how the prior-service content would change with different force structures, and presents a menu of policy options designed to boost the prior-service content of the reserves
Skill qualification and turbulence in the Army National Guard and Army Reserve
by
Richard J Buddin
( Book )
5 editions published between
1993
and 1994 in
English
and held by 161 WorldCat member libraries worldwide
Improving the personnel and training readiness of Selected Reserve units requires, among other things, the identification of problems in meeting readiness goals, the causes of these problems, and likely solutions. This report addresses the issue of individual job training in the Army National Guard and Army Reserve. For several reasons, a significant proportion of reservists in units are not even minimally qualified in their assigned jobs. These reasons include the large share of prior-service personnel requiring retraining, the large number of reservists who change units and jobs over their career, and force retraining required when the force structure changes or is modernized. This research has established a job tracking system for reservists and used that system to measure job qualification levels in different units and jobs. It has also measured the frequency of assigned job changes and provided evidence on the causes of such changes. Finally, it has measured average retraining times for reservists changing jobs
Insuring mobilized reservists against economic losses : an overview
( Book )
5 editions published between
1994
and 1995 in
English
and held by 159 WorldCat member libraries worldwide
Reserve personnel played a critical role during Operation Desert Storm. However, a significant proportion of those who were mobilized faced economic losses. These losses resulted from the difference between their civilian and military incomes, loss of civilian benefits, and additional expenses during mobilization. This report summarizes results from an ongoing study of the economic losses of reservists upon mobilization and explores one option for addressing this problem, namely, the feasibility of offering insurance protection against such losses. The results are based on two surveys of reserve personnel
more
fewer
Audience Level
0

1
Kids
General
Special
Audience level: 0.33 (from 0.07 for Improving ... to 0.63 for Patterns o ...)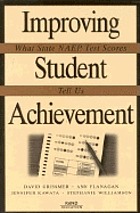 Covers
Alternative Names
David W. Grissmer American academic and author

David W. Grissmer Amerikaans hoogleraar

Grissmer, D. 1941-

Grissmer, D. (David), 1941-

Grissmer, David 1941-

Grissmer, David W.

Grissmer, David Waltz 1941-

Waltz Grissmer, David 1941-

Languages