Lau, D. C. (Dim Cheuk)
Overview
| | |
| --- | --- |
| Works: | 246 works in 803 publications in 6 languages and 9,243 library holdings |
| Genres: | Sacred books Concordances Quotations History Glossaries, vocabularies, etc Juvenile works Fiction Criticism, interpretation, etc Anecdotes Illustrated works |
| Roles: | Translator, Author, Editor, Other, Honoree, Author of introduction, Compiler |
| Classifications: | PL2478, 181.112 |
Most widely held works about D. C Lau
Most widely held works by D. C Lau
The analects (Lun yü)
by
Confucius
( Book )
45 editions published between
1979
and 2011 in 3 languages and held by 1,346 WorldCat member libraries worldwide
The classic collection of conversations and sayings by the ancient Chinese philosopher Confucius, containing his teachings on ethics, politics, and religion
Tao te ching
by
Laozi
( Book )
83 editions published between
1963
and 2012 in 5 languages and held by 1,334 WorldCat member libraries worldwide
The Lao Tzu is the principal classic in the thought of Taoism. Lao Tzu (whose name means 'Old Master') was an older contemporary of Confucius. Lao Tzu was a Chinese philosopher and founder of the Taoist religion in China. He worked as a librarian at the court of Chou. When the kingdom showed signs of decay, Lao Tzu left and was never heard of again. While traditionally ascribed to Lao Tzu, this work is more probably an anthology of wise sayings compiled in about the fourth century BC. As a treatise both on personal conduct and on government, it is moral rather than mystical in tone, and advances a philosophy of meekness as the surest path to survival
Mencius
by
Mencius
( Book )
10 editions published between
1970
and 1988 in
English
and held by 680 WorldCat member libraries worldwide
The Mencius is the most beautifully written and perhaps the most authoritative of the Four Books that make up the essential Confucian corpus
Yuan Dao : tracing Dao to its source
( Book )
4 editions published in
1998
in
English
and held by 355 WorldCat member libraries worldwide
Yuan Dao is a subversive document that challenged the autocratic aspirations of one of China's most powerful emperors. Its presentation set in motion a family tragedy in which the compiler, the most celebrated patron of literature of his age, fell victim to the expansionist politics of his uncle, the "Martial" emperor. Yuan Dao, complete here with English translation and critical Chinese text, is a remarkable distillation of earlier Daoist ideas found in the popular Daodejing (Tao Te Ching) and Shuangzi (Chuang-tzu) texts
Sun Pin : the art of warfare
by
Bin Sun
( Book )
4 editions published between
1993
and 1996 in
English
and
Chinese
and held by 226 WorldCat member libraries worldwide
Lost for some 2,000 years and rediscovered only by chance in 1972, Sun Pin: The Art of Warfare is now recognized as one of the essential texts of classical Chinese military philosophy. In this new edition, D. C. Lau and Roger T. Amers, eminent scholars of Chinese philosophy and widely respected translators, offer a comprehensive translation of the Sun Pin texts, along with extensive notes and commentary. The publication of this volume returns the work of one of the great military innovators to the canon of Chinese literature. Sun Pin essentially a philosopher of the battlefield, ponders such key concepts as the exemplary ruler, the importance of strategy and morale, and the advantages to be gained from adaptability, display, and discretion. Yet these texts are also clearly intended to be practical and to be used to maximum effect on the battlefield. As Sun Pin writes, "for one who has really mastered the way of warfare, his enemy can do nothing to escape death." This new edition of Sun Pin: The Art of Warfare includes not only the sixteen chapters and fragments of the main text recovered at Yin-ch'ueh-shan in 1972, but also fifteen supplementary chapters and three extracts from the encyclopedic tradition
Sun Pin military methods
by
Bin Sun
( Book )
5 editions published between
1999
and 2003 in
English
and held by 205 WorldCat member libraries worldwide
"Sun Bin's Art of Warfare is an essential text of Chinese military philosophy and of strategy in general. This book, lost for over two thousand years and rediscovered only in 1972, has not yet reached the prominence of Sunzi's (Sun-tzu) The Art of Warfare, which is the best-known military treatise in the world. Sun Bin's work is an indispensable companion to the work of Sunzi, who is believed to be his ancestor, but deserves to be better known in its own right, both philosophically and historically. Here, noted sinologists D.C. Lau and Roger T. Ames offer an admirably lucid translation, and provide an introduction examining the life, times, and original philosophical contributions of Sun Bin."
Mencius
by
Mencius
( Book )
6 editions published in
2004
in
English
and held by 190 WorldCat member libraries worldwide
"Mencius was one of the great philosophers of ancient China, second only in influence to Confucius, whose teachings he defended and expanded. The Mencius, in which he recounts his dialogues with kings, dukes and military men, as well as other philosophers, is one of the Four Books that make up the essential Confucian corpus. It takes up Confucius's theories of jen, or goodness, and yi, righteousness, explaining that the individual can achieve harmony with mankind and the universe by perfecting his innate moral nature and acting with benevolence and justice. Mencius's strikingly modern views on the duties of subjects and their rulers, or the evils of war, created a Confucian orthodoxy that has remained intact since the third century BCE."--Page 4 of cover
Mencius
by
Mencius
( Book )
4 editions published in
2003
in
English
and
Chinese
and held by 154 WorldCat member libraries worldwide
Born in 372 B.C. during the turbulent Warring States era in Zou Kingdom, Mencius is raised by a devoted, with high expectation mother who is known later in history for her three times moving until she finds a good neighborhood for her son. Mencius studies hard and is an idealistic, passionate scholar/debator. He grows up traveling from state to state to meet the kings and statesmen to persuate them with confucius philosophy to run their kingdoms
more
fewer
Audience Level
0

1
Kids
General
Special
Audience level: 0.44 (from 0.27 for The analec ... to 0.81 for D.C. Lau : ...)
Related Identities
Associated Subjects
China
Chinese classics
Chinese language--Translating
Conduct of life
Confucian ethics
Confucianism
Confucius
Da Dai li ji (Dai, De)
Dao de jing (Laozi)
East Asia
Ethics
Han shi wai zhuan (Han, Ying)
Huainan zi
Language and languages
Laozi
Lau, D. C.--(Dim Cheuk)
Li ji (Title)
Limited war
Lu, Xun,
Lun yu (Confucius)
Manners and customs
Mencius
Mengzi (Mencius)
Military art and science
Oriental literature
Peace
Philosophy
Philosophy, Asian
Philosophy, Chinese
Philosophy, Confucian
Political science
Religion
Religious life
Shang jun shu (Shang, Yang)
Short stories, Chinese
Sun Bin bing fa (Sun, Bin)
Sunzi bing fa (Sunzi)
Tao
Taoism
Taoist literature
Taoist literature, Chinese
Taoist philosophy
Translating and interpreting
War
Wenzi
Wisdom
Wu, Jingxiong,
Xin xu (Liu, Xiang)
Yi jing
Zhan guo ce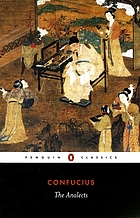 Alternative Names
Cheuk Lau, Dim

D. C. Lau Sinologist

Lau, D.C.

Lau, D.C. 1921-2010

Lau, D. C. (Dim Cheuk), 1921-2010

Lau, Dim C. (Dim Cheuk), 1921-2010

Lau Dim Cheuk

Lau, Dim-cheuk 1921-2010

Lau, Dimcheuk 1921-2010

Lau, Din Cheuk

Lau, Din Cheuk 1921-2010

Liu, Dianjue

Liu, Dianjue 139337741!D.C. Lau 20th century

Liu, Dianjue 1921-2010

Liu, Tien-chüeh.

Liu, Tien-chüeh 1921-2010

劉, 殿爵.

劉, 殿爵 1921-2010

劉殿爵

劉殿爵 1921-2010

Languages
Covers