Webb, Robert H.
Most widely held works about Robert H Webb
Most widely held works by Robert H Webb
Floods, droughts, and climate change
by
Michael Collier
( Book )
8 editions published in
2002
in
English
and held by 1,023 WorldCat member libraries worldwide
Explains how floods and droughts are related to global weather patterns and examines climate changes in history, discussing such topics as El Niño, hurricanes, and the role of geology
Dams and rivers : a primer on the downstream effects of dams
by
Michael Collier
( Book )
7 editions published between
1996
and 2000 in
English
and held by 491 WorldCat member libraries worldwide
Outlines the role of science in restoring or otherwise altering unwanted downstream effects of dams, including eroding river banks, changes in waterfowl habitat, threats to safe recreational use, and the loss of river sand bars, examining seven selected areas of the country -- the upper Salt River in central Arizona; the Snake River in Idaho, Oregon and Washington; the Rio Grande in New Mexico and Texas; the Chattahoochee River in Georgia; the Platte River in Wyoming, Colorado and Nebraska; the Green River in Utah; and the Colorado River in Arizona -- to focus on specific downstream effects of dams and the management issues related to their operation
Grand Canyon : a century of change : rephotography of the 1889-1890 Stanton Expedition
by
Robert H Webb
( Book )
5 editions published in
1996
in
English
and held by 256 WorldCat member libraries worldwide
"Photographs made in Grand Canyon a century ago may provide us with a sense of history; photographs made today from the same vantage points give us a more precise picture of change in this seemingly timeless place." "Between 1889 and 1890, Robert Brewster Stanton made photographs every one to two miles through the river corridor for the purpose of planning a water-level railroad route; he produced the largest collection of photographs of the Colorado River at one point in time. Robert Webb, a USGS hydrologist conducting research on debris flows in the Canyon, obtained the photographs, and from 1989 to 1995, he replicated all 445 of the views captured by Stanton, matching as closely as possible the original camera positions and lighting conditions." "Grand Canyon, a Century of Change assembles the most dramatic of these paired photographs to demonstrate both the persistence of nature and the presence of humanity. The level of detail obtained from the photographs represent one of the most extensive long-term monitoring efforts ever conducted in a national park and the most detailed documentation effort ever performed using repeat photography. Much more than simply a picture book, Grand Canyon, a Century of Change is an environmental history of the river corridor, a fascinating book that clearly shows the impact of human influence on Grand Canyon and warns us that the Canyon's future is very much in our hands."--Jacket
The ribbon of green : change in riparian vegetation in the southwestern United States
by
Robert H Webb
( Book )
3 editions published in
2007
in
English
and held by 230 WorldCat member libraries worldwide
"In The Ribbon of Green, hydrologists Robert H. Webb and Stanley A. Leake and botanist Raymond M. Turner examine the factors that affect the stability of woody riparian vegetation, one of the largest components of riparian areas. Factors that affect the stability of woody riparian vegetation include the diversion of surface water, flood control, and the excessive use of ground water. Combining repeat photography with historical context and information on species composition, they document more than 140 years of change. Contrary to the common assumption of widespread losses of this type of ecosystem, the authors show that vegetation has increased on many river reaches as a result of flood control, favorable climatic conditions, and large winter floods that encourage ecosystem disturbance, germination, and the establishment of species in newly generated openings." "Bringing well-documented and accessible insights to the ecological study of wetlands, this book will influence our perception of change in riparian ecosystems and how riparian restoration is practiced in the Southwest, and it will serve as an important reference in courses on plant ecology, riparian ecology, and ecosystem management."--Jacket
Repeat photography : methods and applications in the natural sciences
by
Robert H Webb
( Book )
16 editions published between
2010
and 2012 in
English
and held by 224 WorldCat member libraries worldwide
First developed in the 1880s, repeat photography remains an important and cost-effective technique for scientists and researchers working to track and study landscape change. This volume explores the technical and geographic scope of this important technique. Repeat Photography demonstrates the wide range of potential applications, examines new techniques for acquiring data from repeat photography, and clearly shows that repeat photography remains a valuable and cost-effective means of monitoring change in both developed and developing regions. Over 100 sets of photographs, including 32 pages of color photos, serve as examples. Recent concerns about climate change and its effects on natural landscapes, combined with ongoing concerns about land-use practices, make this state-of-the-art review a timely contribution to the literature
Mechanisms of range expansion and removal of mesquite in desert grasslands of the southwestern United States
by
Thomas B Wilson
( Book )
6 editions published in
2001
in
English
and held by 205 WorldCat member libraries worldwide
During the last 150 years, two species of mesquite trees in the Southwestern United States have become increasingly common in what formerly was desert grassland. These trees have spread from nearby watercourses onto relatively xeric upland areas, decreasing rangeland grass production. Management attempts to limit or reverse this spread have been largely unsuccessful. This paper reviews studies regarding mesquite natural history and management strategies, emphasizing studies published during the past decade. Mesquite possess a deep root system and are capable of fixing atmospheric N, rendering them capable of accessing resources unavailable to other plants in open rangeland. Their seeds, which remain viable for decades, have a hard exocarp and require scarification before germination. Consumption by cattle provides a means of scarification and seed dispersal, and is a major factor contributing to the spread of mesquite in open rangelands. Increases in atmospheric CO₂ and winter precipitation during the past century also contribute to enhanced seed germination. Removal techniques have included herbicides, prescribed burning, grazing reduction, and mechanical removal. For increased effectiveness of these techniques, management goals must be clearly articulated; these goals include complete removal, no removal, and limited removal. Of these, limited removal appears the most feasible, using an initial herbicide application followed by periodic prescribed burning
more
fewer
Audience Level
0

1
Kids
General
Special
Audience level: 0.36 (from 0.00 for The Mojave ... to 0.99 for Webb, Robe ...)
Related Identities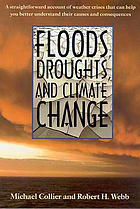 Alternative Names
Webb, R. H.

Webb, R. H. (Robert H.)

Webb, Robert H.

Webb, Robert Howard 1956-

Languages
Covers