Calder, Kent E.
Most widely held works by Kent E Calder
Embattled garrisons : comparative base politics and American globalism
by
Kent E Calder
( )
21 editions published between
2007
and 2010 in
English
and
Japanese
and held by 1,849 WorldCat member libraries worldwide
"Overseas bases often fill important military roles, not only in the Middle East, but around the world, yet they are increasingly difficult to sustain politically. How and where to best keep them are issues of crucial importance for policy ... This book uses multiple analytical challenges to develop and test falsifiable generalizations about why military bases come and go, employ the more viable ones in probabilistic fashion to provide a prognosis for existing and anticipated basing configurations, and suggests prescriptions for future policy on the basis of past historical experience"--Introduction
The making of Northeast Asia
by
Kent E Calder
( )
16 editions published between
2010
and 2020 in
English
and held by 1,797 WorldCat member libraries worldwide
In the most rapidly growing as well as most dangerous areas on earth, Northeast Asia is plagued by security problems of global importance including nuclear and missile proliferation. However, it has also become an identifiable economic, political, and strategic entity in its own right. As the locus for all this growth and uncertainty has moved further to the Northeast, an analytical study of prospects for collaboration within Northeast Asia is needed rather that a generalized study of Asia. Here is provided that exact, explicit Northeast Asia focus, while also offering a more general theory for Asian institution building and policy suggestions for coping with a historic new development in world affairs
Pacific alliance : reviving U.S.-Japan relations
by
Kent E Calder
( )
21 editions published between
2008
and 2010 in
English
and
Japanese
and held by 1,616 WorldCat member libraries worldwide
Despite the enduring importance of the U.S.-Japan security alliance, the broader relationship between the two countries is today beset by sobering new difficulties. In this comprehensive comparative analysis of the transpacific alliance and its political, economic, and social foundations, Kent E. Calder, a leading Japan specialist, asserts that bilateral relations between the two countries are dangerously eroding as both seek broader options in a globally oriented world. Calder documents the quiet erosion of America's multidimensional ties with Japan as China rises, generations change, and new forces arise in both American and Japanese politics. He then assesses consequences for a twenty-first-century military alliance with formidable coordination requirements, explores alternative foreign paradigms for dealing with the United States, adopted by Britain, Germany, and China, and offers prescriptions for restoring U.S.-Japan relations to vitality once again
Asia in Washington : exploring the penumbra of transnational power
by
Kent E Calder
( )
14 editions published in
2014
in
English
and held by 1,369 WorldCat member libraries worldwide
"This volume explores how Washington, as a sociopolitical community, with important global functions transcending the U.S. government, is influenced by its interaction with Asia and what that interaction means for world affairs more generally." --
The new continentalism : energy and twenty-first-century Eurasian geopolitics
by
Kent E Calder
( )
14 editions published between
2011
and 2013 in
English
and
Japanese
and held by 1,312 WorldCat member libraries worldwide
"In this groundbreaking book Kent E. Calder argues that a new transnational configuration is emerging in Asia, driven by economic growth, rising energy demand, and the erosion of longstanding geopolitical divisions. What Calder calls the New Silk Road - with a strengthening multi-faceted relationship between East Asia and the Middle East at its core - could eventually emerge as one of the world's most important multilateral configurations. Straddling the border between comparative politics and international relations theory, this important book will stimulate debate and discussion in both fields."--Publisher's website
Singapore : smart city, smart state
by
Kent E Calder
( )
12 editions published between
2016
and 2017 in
English
and
Japanese
and held by 1,017 WorldCat member libraries worldwide
"How Singapore's solutions to common problems can provide examples for other societies. Nearly everyone knows that Singapore has one of the most efficient governments and competitive, advanced economies in the world. But can this unique city-state of some 5.5 million residents also serve as a model for other advanced economies as well as for the emerging world? Respected East Asia expert Kent Calder provides clear answers to this intriguing question in his new, groundbreaking book that looks at how Singapore's government has harnessed information technology, data, and a focus on innovative, adaptive governance to become a model smart city, smart state. Calder describes Singapore as a laboratory for solutions to problems experienced by urban societies around the world. In particular, he shows how Singapore has dealt successfully with education, energy, environmental, housing, and transportation challenges; many of its solutions can be adapted in a wide range of other societies. Calder also explains how Singapore offers lessons for how countries can adapt their economies to the contemporary demands of global commerce. Singapore consistently ranks at the top in world surveys measuring competitiveness, ease of doing business, protection of intellectual property, and absence of corruption. The book offers concrete insights and a lucid appreciation of how Singapore's answers to near-universal problems can have a much broader relevance, even in very different societies"--Provided by publisher
Circles of compensation : economic growth and the globalization of Japan
by
Kent E Calder
( )
12 editions published between
2017
and 2020 in
English
and held by 864 WorldCat member libraries worldwide
Japan grew explosively and consistently for more than a century, from the Meiji Restoration until the collapse of the economic bubble in the early 1990s. Since then, it has been unable to restart its economic engine and respond to globalization. How could the same political-economic system produce such strongly contrasting outcomes? This book identifies the crucial variables as classic Japanese forms of socio-political organization: the "circles of compensation." These cooperative groupings of economic, political, and bureaucratic interests dictate corporate and individual responses to such critical issues as investment and innovation; at the micro level, they explain why individuals can be decidedly cautious on their own, yet prone to risk-taking as a collective. Kent E. Calder examines how these circles operate in seven concrete areas, from food supply to consumer electronics, and deals in special detail with the influence of Japan's changing financial system. The result is a comprehensive overview of Japan's circles of compensation as they stand today, and a road map for broadening them in the future
The Eastasia edge
by
Roy Hofheinz
( Book )
10 editions published in
1982
in
English
and held by 840 WorldCat member libraries worldwide
Super continent : the logic of Eurasian integration
by
Kent E Calder
( )
10 editions published between
2019
and 2020 in
English
and held by 798 WorldCat member libraries worldwide
A Eurasian transformation is underway, and it flows from China. With a geopolitically central location, the country's domestic and international policies are poised to change the face of global affairs. The Belt and Road Initiative has called attention to a deepening Eurasian continentalism that has, argues Kent Calder, much more significant implications than have yet been recognized. In Super Continent, Calder presents a theoretically guided and empirically grounded explanation for these changes. He shows that key inflection points, beginning with the Four Modernizations and the collapse of the Soviet Union; and culminating in China's response to the Global Financial Crisis and Crimea's annexation, are triggering tectonic shifts. Furthermore, understanding China's emerging regional and global roles involves comprehending two ongoing transformationswithin China and across Eurasia as a wholeand that the two are profoundly interrelated. Calder underlines that the geo-economic logic that prevailed across Eurasia before Columbus, and that made the Silk Road a central thoroughfare of world affairs for close to two millennia, is reasserting itself once again.--
more
fewer
Audience Level
0

1
Kids
General
Special
Audience level: 0.19 (from 0.03 for The Eastas ... to 0.68 for Internatio ...)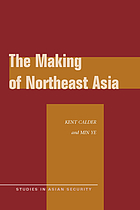 Covers
Alternative Names
Calder, Kent

Calder, Kent 1948-

Calder Kent E.

Calder, Kent Eyring

Calder, Kent Eyring 1948-

Eyring-Calder, Kent‪

Eyring-Calder, Kent 1948-

Kede'er, K. E.

Kede'er, K. E. 1948-

Kent E Calder Amerikaans politicoloog

Kent E Calder ollamh

Kent E Calder politólogu estauxunidense

캘더, 캔트 E. 1948-

커더얼, K. E 1948-

콜더, 켄트 E. 1948-

カルダー, ケント

カルダー, ケント・E.

カルダー, ケント E. 1948-

ケント・E.カルダー

ケント・カルダー

Languages