Cockburn, Andrew 1947-
Most widely held works about Andrew Cockburn
Most widely held works by Andrew Cockburn
Out of the ashes : the resurrection of Saddam Hussein
by
Andrew Cockburn
( Book )
27 editions published between
1999
and 2008 in 4 languages and held by 1,479 WorldCat member libraries worldwide
"Drawing on the authors' firsthand experiences on the ground inside Iraq (often under fire) and their interviews with key players - ranging from members of Saddam's own family to senior officials of the CIA - Out of the Ashes tells what happened when the smoke cleared from the battlefields of the Gulf War. Leaders of the uprising that almost toppled the dictator describe the desperate mission they undertook to plead for American help and how they were turned away. We learn of Saddam's secret plan to fool and corrupt the UN weapons inspectors and how the scheme initially went awry. Senior U.S. intelligence officials explain what they really thought of the Iraqi opposition movement they helped to create. An agent on the CIA payroll recounts his exploits planting bombs in Baghdad." "While U.S. officials grappled with the ongoing crisis of Saddam's survival, the Iraqi leader himself presided over a regime dominated by his own terrifying family. Here is the full story of that family - "animals," as one former intimate describes them - and its vicious feuds, including the downfall of the man who once stood at Saddam's right hand."--Jacket
The threat : inside the Soviet military machine
by
Andrew Cockburn
( Book )
44 editions published between
1983
and 1985 in 6 languages and held by 1,443 WorldCat member libraries worldwide
Draws on interviews with emigres, samizdat, and U.S. intelligence sources for a picture of the functions and dysfunctions of today's Soviet military machine
Rumsfeld : his rise, fall, and catastrophic legacy
by
Andrew Cockburn
( Book )
23 editions published between
2007
and 2011 in
English
and
French
and held by 1,119 WorldCat member libraries worldwide
Donald Rumsfeld, who as secretary of defense oversaw the army, navy, air force, and marines from 2001 to December 2006, is widely blamed for the catastrophic state of America's involvement in Iraq. Here, Washington insider Cockburn details Rumsfeld's decisions in the wars in Iraq and Afghanistan and also shows how his political legacy stretches back decades and will reach far into the future. Relying on sources that include high-ranking officials in the Pentagon and the White House, this book goes far beyond previous accounts to reveal a man consumed with the urge to dominate each and every human encounter, and whose aggressive ambition has long been matched by his inability to display genuine leadership or accept responsibility for egregious error.--From publisher description
Dangerous liaison : the inside story of the U.S.-Israeli covert relationship
by
Andrew Cockburn
( Book )
24 editions published between
1991
and 1992 in 4 languages and held by 1,051 WorldCat member libraries worldwide
Includes material on "Operation KK Mountain, by which Israelis gathered intelligence for the CIA in Third World countries--Turkey, Iran, Uganda under Idi Amin, Zaire ... Israeli arms deals and anti-terror training of Medellin cartel commandos in Colombia, contras in Honduras and military squads in Guatemala ... South African-Israeli cooperation on nuclear and other military matters ... the American role in Israel's acquisition of a nuclear capability."
Kill chain : the rise of the high-tech assassins
by
Andrew Cockburn
( Book )
11 editions published between
2015
and 2016 in
English
and held by 1,038 WorldCat member libraries worldwide
"For the first time in our military history, how we wage war is being built around a single strategy: the tracking and elimination of "high value targets"--in other words, assassination by military drone. Kill Chain is the story of how this new paradigm came to be, from WWII to the present; revealing the inner workings of these military technologies; introducing the key figures behind the transformation as well as the people on whom these deadly technologies have been tested; and illuminating the effects of drone warfare on our global image. This book will shed new light on the subject, from drone development in WWII and their use in the Vietnam War, to their embrace by the Bush administration and their controversial use by President Obama today. Cockburn will detail the corporate and political agendas that have effectively legitimized the once-banned practice of assassination, and the devastating effects of drone strikes gone awry."--Publisher information
Journey through hallowed ground : birthplace of the American ideal
by
Andrew Cockburn
( Book )
3 editions published in
2008
in
English
and held by 435 WorldCat member libraries worldwide
Highlights historically significant people, places, and events along the corridor from Charlottesville, Virginia, to Gettysburg, Pennsylvania, including Civil War battlefields, Harper's Ferry and other towns, and the seven presidents who lived in the region
One point safe
by
Andrew Cockburn
( Book )
8 editions published between
1997
and 1998 in
English
and
Japanese
and held by 421 WorldCat member libraries worldwide
When the Soviet Union collapsed, the cold war may have come to an end. But the deadly Soviet nuclear arsenal with thousands of warheads and hundreds of tons of plutonium, continues to sit virtually unguarded, presenting the world with a new and even more terrifying nuclear threat. And it's not just criminals, extremists, or terrorists who are now in a position to place us all at risk. It is also Russia's high military command, who see their colleagues in other departments making millions off the privatization of industry; and it's the officers in charge of underguarded weapons stockpiles, unable to compete with the post-Communist new rich; and it's the very guards manning the night watch, whose bellies ache from hunger. From the vaults of the National Security Council to the headquarters of the mysterious Twelfth Department in the Russian Ministry of Defense, the authors take the reader on a tour of deadly potentialities: couriers crossing Central Europe with suitcases full of materials more lethal than any virus; a Siberian warehouse littered with the raw material of twenty-three thousand Hiroshimas; the fanatical terrorist who has already built one radioactive bomb. Then it is revealed how U.S. intelligence has realized with horror that among those involved in the business of nuclear smuggling is an organization born out of the old KGB, headed by a man described by one high-ranking official as "the most dangerous man in the world."
Saddam Hussein : an American obsession
by
Andrew Cockburn
( Book )
5 editions published in
2002
in
English
and held by 163 WorldCat member libraries worldwide
At the outset of the 1991 Gulf War, US leaders resolved that "Iraqis will pay the price", so long as Saddam Hussein remained in power. This book makes chillingly clear just how terrible that price has been. Eleven years ago Saddam was caught by surprise by the allied attack; his preparations since September 11 show that lessons have been learnt. In a substantial new prologue the authors analyse Saddam's preparations and the terrifying consequences of a military invasion of Iraq. -- Publisher description
Kill chain : the rise of the high-tech assassins
by
Andrew Cockburn
( Recording )
6 editions published between
2014
and 2015 in
English
and held by 117 WorldCat member libraries worldwide
Assassination by drone is a subject of deep and enduring fascination, yet few understand how and why it has become our principal way of waging war. Kill Chain uncovers the real and extraordinary story of drone warfare--its origins in long-buried secret programs, the breakthroughs which made drone operations possible, the ways in which the technology works, and, despite official claims, does not work. Taking the listener inside the well-guarded world of national security, the book reveals the powerful interests--military, CIA, and corporate--that have led the drive to kill individuals by remote control. Most importantly of all, the book describes what has really happened when the theories underpinning the strategy--and the multi-billion dollar contracts they spawn--have been put to the test. Drawing on sources deep within the military and intelligence establishments, Andrew Cockburn's Kill Chain unveils the true effects, as demonstrated by bloody experience, of assassination warfare--a revelation that readers will find surprising and shocking
American casino
( Visual )
2 editions published in
2009
in
English
and held by 76 WorldCat member libraries worldwide
A documentary chronicling the subprime-mortgage scandal and subsequent financial collapse in 2008-2009, from the points of view of Wall Street players and homeowners trapped by subprime loans
more
fewer
Audience Level
0

1
Kids
General
Special
Audience level: 0.27 (from 0.16 for Journey th ... to 0.98 for Amicizie p ...)
Associated Subjects
Armed Forces
Attention-deficit hyperactivity disorder--Diagnosis
Attention-deficit hyperactivity disorder--Treatment
Cabinet officers
College students--Economic conditions
Data mining in law enforcement
Defense information, Classified
Diplomatic relations
Drone aircraft
Education, Higher--Economic aspects
Electronic surveillance
Employees
Espionage
Facebook (Firm)
For-profit universities and colleges
Government information--Access control
Hussein, Saddam,
Intelligence service
Investment advisors
Iraq
Iraq War (2003-2011)
Israel
Leaks (Disclosure of information)
Legislators
Madoff, Bernard L
Manic-depressive illness in children
Mass media and teenagers
Military policy--Decision making
National security
Obama, Barack
Official secrets
Online social networks
Pediatric psychopharmacology
Politics and government
Ponzi schemes
Presidential candidates
Presidents
Rumsfeld, Donald,
Russia (Federation)
Snowden, Edward J.,
Soviet Union
Swindlers and swindling
Targeted killing
Target marketing
Teenage consumers
Terrorism--Prevention--Government policy
United States
United States.--Department of Defense
Virginia
War on Terrorism (2001-2009)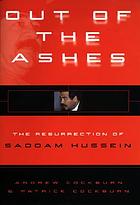 Alternative Names
Andrew Cockburn journalist born in Ireland, who has lived in the United States for many years

Cockburn, Andrew i Leslie.

Kukbīrn, Andrū 1947-

Эндрю Кокберн

أندرو كوكبيرن، 1947-

كوكبورن، اندرو، 1947-

コックバーン, アンドリュー

コックバーン, アンドルー

Languages
Covers