Dramatists Play Service (New York, N.Y.)
Most widely held works about Dramatists Play Service (New York, N.Y.)
Most widely held works by Dramatists Play Service (New York, N.Y.)
You can't take it with you : a comedy in three acts
by
Moss Hart
( Book )
2 editions published in
1964
in
English
and held by 533 WorldCat member libraries worldwide
At first the Sycamores seem mad, but it is not long before we realize that if they are mad, the rest of the world is madder. In contrast to these delightful people are the unhappy Kirbys. The plot shows how Tony, attractive young son of the Kirbys, falls in love with Alice Sycamore and brings his parents to dine at the Sycamore home on the wrong evening. The shock sustained by the Kirbys, who are invited to eat cheap food, shows Alice that marriage with Tony is out of the question. The Sycamores, however, though sympathetic to Alice, find it hard to realize her point of view. Meantime, Tony, who knows the Sycamores are right and his own people wrong, will not give her up, and in the end Mr. Kirby is converted to the happy madness of the Sycamores, particularly since he happens in during a visit by an ex-Grand Duchess, earning her living as a waitress. No mention has as yet been made of the strange activities of certain members of the household engaged in the manufacture of fireworks; nor of the printing press set up in the parlor; nor of Rheba the maid and her friend Donald; nor of Grandpa's interview with the tax collector when he tells him he doesn't believe in the income tax. -- from publisher
In the blood
by
Suzan-Lori Parks
( Book )
3 editions published between
2000
and 2013 in
English
and held by 341 WorldCat member libraries worldwide
"In this modern day riff on The Scarlet Letter, Hester La Negrita, a homeless mother of five, lives with her kids on the tough streets of the inner city. Her eldest child is teaching her how to read and write, but the letter "A" is, so far, the only letter she knows. Her five kids are named Jabber, Bully, Trouble, Beauty and Baby, and the characters are played by adult actors who double as five other people in Hester's life: her ex-boyfriend, her social worker, her doctor, her best friend and her minister. While Hester's kids fill her life with joy--lovingly comical moments amid the harsh world of poverty--the adults with whom she comes into contact only hold her back. Nothing can stop the play's tragic end."--Publisher's description
Almost, Maine
by
John Cariani
( Book )
4 editions published between
2007
and 2015 in
English
and held by 307 WorldCat member libraries worldwide
"On a cold, clear, moonless night in the middle of winter, all is not quite what it seems in the remote, mythical town of Almost, Maine. As the northern lights hover in the star-filled sky above, Almost's residents find themselves falling in and out of love in unexpected and often hilarious ways. Knees are bruised. Hearts are broken. But the bruises heal, and the hearts mend--almost--in this delightful midwinter night's dream."--
Master class
by
Terrence McNally
( Book )
1 edition published in
1996
in
English
and held by 297 WorldCat member libraries worldwide
Maria Callas is teaching a master class in front of an audience (us). She's glamorous, commanding, larger than life—and drop-dead funny. An accompanist sits at the piano. Callas' first "victim" is Sophie, a ridiculous, overly-perky soprano, dressed all in pink. Sophie chooses to sing one of the most difficult arias, the sleepwalking scene from La Sonnambula—an aria that Callas made famous. Before the girl sings a note, Callas stops her—she clearly can't stand hearing music massacred. And now what has started out as a class has become a platform for Callas. She glories in her own career, dabbles in opera dish and flat-out seduces the audience. Callas gets on her knees and acts the entire aria in dumb show, eventually reducing the poor singer to tears. But with that there are plenty of laughs going on, especially between Callas and the audience. Callas pulls back and gives Sophie a chance to use what she's learned. As soon as Sophie starts singing, though, Callas mentally leaves the room and goes into a sprawling interior monologue about her own performance of that aria and the thunderous applause she received at La Scala. Callas wakes up and sends Sophie off with a pat. The next two sessions repeat the same dynamic, only the middle session is with a tenor who moves Callas to tears. She again enters her memories, and we learn about Callas' affair with Aristotle Onassis; an abortion she was forced to have; her first elderly husband whom she left; her early days as an ugly duckling; the fierce hatred of her rivals; and the unforgiving press that savaged her at first. Finally, we meet Sharon, another soprano, who arrives in a full ball gown. With Sharon singing, Callas is genuinely moved, for the young singer has talent, but Callas tells her to stick to flimsy roles. Sharon is devastated and spits back every nasty thing you've ever heard about Callas: She's old, washed up; she ruined her voice too early in her career; she only wants people to worship her, etc. Sharon rushes out of the hall, and Callas brings the class to a close with a beautiful speech about the sacrifices we must make in the name of art.--
'Art'
by
Yasmina Reza
( Book )
1 edition published in
1999
in
English
and held by 294 WorldCat member libraries worldwide
One of Marc's best friends, Serge, has just bought a very expensive all white painting with white diagonal lines. To Marc, the painting is a joke, but Serge insists Marc doesn't have the proper standard to judge the work. Another friend, Ivan gets pulled into the disagreement. Lines are drawn and these old friends square off over the canvas, using it as an excuse to relentlessly batter one another over various failures
Harvey : comedy in three acts
by
Mary Chase
( Book )
2 editions published in
1971
in
English
and held by 269 WorldCat member libraries worldwide
Elwood Dowd's sister gets committed by mistake when she tries to put him in a mental hospital because of his obsession with an invisible six-foot tall rabbit named Harvey
Outstanding men's monologues
( Book )
5 editions published in
2010
in
English
and held by 269 WorldCat member libraries worldwide
Editors Craig Pospisil and Danna Call compiled this new collection of more than fifty monologues selected exclusively from Dramatists Play Service publications from recent seasons. Inside these pages you will find an enormous range of voices and subject matter, characters from their teens to their sixties and authors of widely varied styles, but all immensely talented. These monologues represent some of the best writing in the American theatre today, and we are proud to bring them together in this new volume
Take me out : a play
by
Richard Greenberg
( Book )
2 editions published between
2003
and 2004 in
English
and held by 262 WorldCat member libraries worldwide
"Darren Lemming, the star center fielder of the world champion New York Empires, is young, rich, famous, talented, handsome and so convinced of his popularity that when he casually announces he's gay, he assumes the news will be readily accepted by everyone. It isn't. Friends, fans and teammates react with ambivalence, and when the slipping Empires call up the young phenom Shane Mungitt to close their games, the ambivalence turns to violence. Angry, lonely, guilt-ridden and confused, Darren finds some unlikely solace in the form of friendship with his new business manager, Mason Marzac--a brilliant but repressed guy, who, as everyone around him copes with disenchantment, blooms in the ecstatic discovery of baseball."--Publisher's description
Red
by
John Logan
( Book )
2 editions published in
2011
in
English
and held by 253 WorldCat member libraries worldwide
Master abstract expressionist Mark Rothko has just landed the biggest commission in the history of modern art, a series of murals for New York's famous Four Seasons Restaurant. In the two fascinating years that follow, Rothko works feverishly with his young assistant, Ken, in his studio on the Bowery. But when Ken gains the confidence to challenge him, Rothko faces the agonizing possibility that his crowning achievement could also become his undoing. Raw and provocative, Red is a searing portrait of an artist's ambition and vulnerability as he tries to create a definitive work for an extraordinary setting
Ruined : [a play]
by
Lynn Nottage
( Book )
1 edition published in
2010
in
English
and held by 228 WorldCat member libraries worldwide
Set in a small mining town in Democratic Republic of the Congo, this powerful play follows Mama Nadi, a shrewd businesswoman in a land torn apart by civil war. But is she protecting or profiting by the women she shelters? How far will she go to survive? Can a price be placed on human life?
more
fewer
Audience Level
0

1
Kids
General
Special
Audience level: 0.31 (from 0.19 for Red / ... to 0.85 for Eugene Win ...)
Related Identities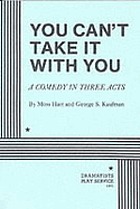 Alternative Names
DPS.

DPS (Dramatists Play Service (New York, N.Y.))

Dramatists Play Service.

Dramatists Play Service Inc.

Dramatists Play Service, New York

Languages
Covers