Scarre, Christopher
Overview
| | |
| --- | --- |
| Works: | 138 works in 632 publications in 5 languages and 20,704 library holdings |
| Genres: | Reference works History Chronologies Dictionaries Pictorial works Biographies Illustrated works Maps Guidebooks Juvenile works |
| Roles: | Author, Editor, Publishing director, Other, Author of introduction, Director, Creator, Contributor, Redactor, pub |
| Classifications: | CC70, 930.103 |
Most widely held works by Christopher Scarre
Chronicle of the Roman emperors : the reign-by-reign record of the rulers of Imperial Rome
by
Christopher Scarre
( Book )
55 editions published between
1995
and 2014 in 4 languages and held by 1,946 WorldCat member libraries worldwide
Chronicle of the Roman Emperors is the first book to focus on the succession of rulers of imperial Rome, using timelines and other visual aids throughout. Now no one need be in any doubt as to who built the Colosseum or when Rome was sacked by the Goths: the Chronicle provides the answers, quickly and authoritatively. This is only one aspect, however, of the book's value. The biographical portraits of the 56 principal emperors from Augustus to Constantine, together with a concluding section on the later emperors, build into a highly readable single-volume history of imperial Rome. Colorful contemporary judgments by writers such as Suetonius and Tacitus are balanced by judicious character assessments made in the light of modern research. The famous and the infamous--Caligula and Claudius, Trajan and Caracalla--receive their due, while lesser names emerge clearly from the shadows for the first time
Smithsonian timelines of the ancient world
by
Christopher Scarre
( Book )
15 editions published in
1993
in
English
and held by 1,923 WorldCat member libraries worldwide
Tracks the advance of history from human origins to the Renaissance in all parts of the world simultaneously, through specially designed time charts featuring full-color photographs of fascinating artifacts from a diversity of cultures
The Oxford companion to archaeology
by
Brian M Fagan
( Book )
2 editions published in
1996
in
English
and held by 1,812 WorldCat member libraries worldwide
Thus, anyone interested in North America would find articles that cover the continent from the Arctic to the Eastern Woodlands to the Northwest Coast; that discuss the Iroquois and Algonquian cultures, the hunters of the North American Plains, and the Norse in North America; and that describe sites such as Mesa Verde, Meadowcroft Rockshelter, Serpent Mound, and Poverty Point. Likewise, the coverage of Europe runs from the Paleolithic period, to the Bronze and Iron Ages, to the Post-Roman era; looks at peoples such as the Celts, the Germans, the Vikings, and the Slavs; and describes sites at Altamira, Pompeii, Stonehenge, Terra Amata, and dozens of other locales. The Companion offers equally thorough coverage of Africa, Europe, North America, Mesoamerica, South America, Asia, the Mediterranean, the Near East, Australia, and the Pacific
The Palace of Minos at Knossos
by
Christopher Scarre
( )
9 editions published in
2003
in
English
and held by 1,619 WorldCat member libraries worldwide
Discusses the ancient Minoan civilization of Knossos, Crete, as manifested by the excavations of that city by the archaeologist Sir Arthur Evans
The seventy wonders of the ancient world : the great monuments and how they were built
by
Christopher Scarre
( Book )
25 editions published between
1999
and 2007 in
English
and
German
and held by 1,614 WorldCat member libraries worldwide
Full coverage from the first stone monuments in the fifth millennium B.C. to the Great Temple of the Aztecs in the sixteenth century A.D. with fascinating insights into the technological skills of our ancestors
The megalithic architectures of Europe
by
Christopher Scarre
( )
16 editions published between
2015
and 2016 in
English
and held by 1,531 WorldCat member libraries worldwide
"Megalithic monuments are among the most striking remains of the Neolithic period of northern and western Europe and are scattered across landscapes from Pomerania to Portugal. Antiquarians and archaeologists early recognised the family resemblance of the different groups of tombs, attributing them to maritime peoples moving along the western seaways. More recent research sees them rather as the product of established early farming communities in their individual regions. Yet the diversity of the tombs, their chronologies and their varied cultural contexts complicates any straightforward understanding of their origins and distribution. Megalithic Architectures provides new insight by focusing on the construction and design of European megalithic tombs--on the tomb as an architectural project. It shows how much is to be learned from detailed attention to the stages and the techniques through which tombs were built, modified and enlarged, and often intentionally dismantled or decommissioned. The large slabs that were employed, often unshaped, may suggest an opportunistic approach by the Neolithic builders, but this was clearly far from the case. Each building project was unique, and detailed study of individual sites exposes the way in which tombs were built as architectural, social and symbolic undertakings. Alongside the manner in which the materials were used, it reveals a store of knowledge that sometimes differed considerably from one structure to another, even between contemporary monuments within a single region. The volume brings together regional specialists from Scandinavia, Germany, Britain, France, Belgium and Iberia to offer a series of uniquely authoritative studies. Results of recent fieldwork are fully incorporated and much of the material is published here for the first time in English. It provides an invaluable overview of the current state of research on European megalithic tombs"--Publisher's website
The ethics of archaeology : philosophical perspectives on archaeological practice
( )
18 editions published between
2006
and 2008 in
English
and held by 1,409 WorldCat member libraries worldwide
The question of ethics and their role in archaeology has stimulated one of the discipline's liveliest debates. In this collection of essays, first published in 2006, an international team of archaeologists, anthropologists and philosophers explore the ethical issues archaeology needs to address. Marrying the skills and expertise of practitioners from different disciplines, the collection produces interesting insights into many of the ethical dilemmas facing archaeology today. Topics discussed include relations with indigenous peoples; the professional standards and responsibilities of researchers; the role of ethical codes; the notion of value in archaeology; concepts of stewardship and custodianship; the meaning and moral implications of 'heritage'; the question of who 'owns' the past or the interpretation of it; the trade in antiquities; the repatriation of skeletal material; and treatment of the dead. This important collection is essential reading for all those working in the field of archaeology, be they scholar or practitioner
Monuments and landscape in Atlantic Europe : perception and society during the Neolithic and early Bronze Age
by
Christopher Scarre
( )
18 editions published between
2002
and 2010 in
English
and held by 1,321 WorldCat member libraries worldwide
"Monuments and Landscape in Atlantic Europe goes significantly beyond the limits of the existing debate by inviting archeologists from different countries with the Atlantic zone to examine the relationship between landscape features and prehistoric monuments in their specialist regions. By placing the issue within a broader regional and intellectual context, the authors illustrate the diversity of current archeological ideas and approaches converging around this central theme. The regions represented include Britain, France, Ireland, Spain and Sweden. The result constitutes a remarkable testament to the convergence of conceptual approaches to prehistoric monuments in the diverse landscapes and diverse intellectual traditions of Atlantic Europe."--Jacket
Engaging with the dead : exploring changing human beliefs about death, mortality and the human body
by
Christopher Scarre
( )
11 editions published in
2017
in
English
and held by 1,190 WorldCat member libraries worldwide
Engaging with the Dead adopts a cross-disciplinary, archaeologically focused, approach to explore a variety of themes linked to the interpretation of mortuary traditions, death and the ways of disposing of the dead. Nineteen papers highlight the current vitality of 'death studies' and the potential of future research and discoveries. contributors explore changing beliefs and practices over time, considering how modern archaeology, ethnography and historical records can aid our interpretations of the past, as well as considering how past practices may have influenced understandings of death and dying within the modern world. It is clear that there are very significant variations in the quantity of dead that appear in the archaeological record over time, and the contributions to this volume attempt to understand why that might be the case. By bringing together papers from a variety of specialists working within Europe and the Near East, we investigate the pivotal role of death studies in the 21st century, providing a case for the retention of human remains in archaeological collections. Engaging with the Dead aims to set period specific contributions within a broader perspective and integrates papers from bioarchaeologists, theologists, textual specialists, as well as archaeologists. It provides an in-depth introduction to the multitude of ways in which the mortuary record can be interrogated and interpreted and explores the role of archaeology and theology within contemporary social studies. This volume challenges our current understanding and conceptualisation of mortuary practices in the ancient and contemporary world
The Penguin historical atlas of ancient Rome
by
Christopher Scarre
( )
13 editions published in
1995
in
English
and held by 861 WorldCat member libraries worldwide
More than 15 centuries after its fall, the Roman Empire continues to profoundly influence world history. This atlas traces the empire's rise and fall, looking at its provinces and cities, trade and economy, armies and frontier defenses; charting its transformation into a Christian theocracy; and assessing its lasting impact
more
fewer
Audience Level
0

1
Kids
General
Special
Audience level: 0.27 (from 0.04 for The Palace ... to 0.80 for Atlas de l ...)
Related Identities
Associated Subjects
Agriculture, Prehistoric
Antiquities
Antiquities, Prehistoric
Antiquities--Collection and preservation--Moral and ethical aspects
Archaeologists--Professional ethics
Archaeology
Archaeology--Moral and ethical aspects
Archaeology--Societies, etc
Architecture, Ancient
Architecture, Prehistoric
Bronze age
Buildings
Civilization
Civilization, Ancient
Classical geography
Emperors
Europe
Evans, Arthur,--Sir,
Excavations (Archaeology)
France
France--Brittany
Funeral rites and ceremonies, Ancient
Great Britain
Greece--Crete
Greece--Knossos (Extinct city)
Hieroglyphics
Historical geography
History, Ancient
Human evolution
Human remains (Archaeology)
Hunting and gathering societies
Inscriptions
Ireland
Kings and rulers
Landscape assessment
Material culture
Megalithic monuments
Middle Ages
Monuments
Music archaeology
Neolithic period
Northern Europe
Palace of Knossos (Knossos)
Picture-writing
Prehistoric peoples
Rome (Empire)
Social archaeology
Sound
Tombs
Western Europe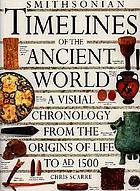 Covers
Alternative Names
Chris Scarre arqueólogo británico

Chris Scarre britischer Prähistoriker

Chris Scarre Brits antropoloog

Christopher Scarre

Scarre

Scarre, C. J.

Scarre C. J. 1954-....

Scarre, C. J. (Christopher J.)

Scarre, C. J. (Christopher J.), 1954-

Scarre Chris

Scarre Chris 1954-....

Scarre Christopher

Scarre, Christopher J.

Scarre Christopher J. 1954-....

Skers, Kriss

스카레, 크리스토퍼

クリス・スカー

スカー, クリス

Languages