Ford, Brian J.
Most widely held works about Brian J Ford
Most widely held works by Brian J Ford
Images of science : a history of scientific illustration
by
Brian J Ford
( Book )
25 editions published between
1992
and 1993 in
English
and
German
and held by 873 WorldCat member libraries worldwide
The portrayal of scientific discoveries has a long, though not always honourable, history. Many of the pioneers of scientific illustration can be proved today to have attained a high level of observational accuracy, while some of their successors were neither so painstaking nor so scrupulous. The subject has featured a host of plagiarists who deliberately misappropriated the ideas of others, often perpetuating errors for generations and precipitating a decline in the professional standards upheld by their forebears. In this superbly illustrated survey, Brian Ford unravels many strands in the development of scientific knowledge over the centuries, showing how the study of illustration provides a retrospective view of the conduct of research. The accuracy of illustrations from certain periods can be seen to reflect the contemporary status of a particular science, while in some cases identical images have recurred over the centuries. Comparison of derivative works with their predecessors is highly instructive, revealing a 'family tree' of images descended from a single original. By retracing some of these patterns, the author shows how discoveries have been incorporated into the body of knowledge and, equally important, how errors have been perpetuated and misinformation compounded. Photographs of the author's detailed recreations of some of the pioneering experiments of early workers such as Hooke and Leeuwenhoek supplement the many printed and manuscript examples. Drawing on a wealth of pictorial, biographical and bibliographical sources in The British Library and other major collections worldwide, and covering the whole range of scientific disciplines, Images of Science is a detailed and very accessible account of the development of scientific illustration from the works of the earliest civilizations to the dawn of modern science
Secret weapons : technology, science & the race to win World War II
by
Brian J Ford
( Book )
8 editions published between
2011
and 2013 in
English
and held by 512 WorldCat member libraries worldwide
This book is an illustrated history of the secret weapons that changed the course of World War II. Deep in the bunkers of Nazi Germany, many of the world's top scientists worked to create a new generation of war winning super weapons. A few of these, such as jet aircraft and the V2 rocket, became realities at the end of the war, others never made it off the drawing board. Written by a noted research scientist, this book charts the history of secret weapons development by all the major powers during the war, from British radar to Japanese ray guns, and explains the impact that these developments eventually had on the outcome of World War II
The future of food
by
Brian J Ford
( Book )
19 editions published between
2000
and 2003 in 3 languages and held by 467 WorldCat member libraries worldwide
"Biologist Brian J. Ford examines the food-borne diseases that have always been with us, such as Salmonella and E. coli, as well as those that have recently emerged, like Listeriosis and new variant CJD. He reveals many misconceptions in current popular thinking about food, including so-called natural foods, and discusses the role of organic farming. While he advises caution on GM foods, he is enthusiastic about the foods of the future made from new or little-known sources, especially as climate change affects global food production. There are insights on the nutrients that we need for health at different stages of life, on food allergies and intolerances, on the fascinating relationship between food and culture, and on the changing theories about the ideal diet."--Jacket
The secret language of life : how animals and plants feel and communicate
by
Brian J Ford
( Book )
3 editions published between
1999
and 2000 in
English
and held by 463 WorldCat member libraries worldwide
It is only our own solipsism that prevents humans from crediting animals with intelligence and feelings, or so argues biologist Ford (U. of Wales). With countless examples and in non-technical language, this books moves through both family and phylum, debunking common perceptions of animals as insentient beasts, arguing that animals not only feel pain, but also in fact dream, think and communicate, often in complex ways. Ford examines organisms from mammals to plants and even microscopic life, providing examples of intelligent behavior, such as dolphins rescuing humans and ravens playing on snowy slopes to the remarkable movements of the venus-fly trap. He concludes that all life is intelligent, and that our new goal must be to understand it. Annotation copyrighted by Book News, Inc., Portland, OR
German secret weapons: blueprint for Mars
by
Brian J Ford
( Book )
19 editions published between
1969
and 2000 in 4 languages and held by 258 WorldCat member libraries worldwide
At Peenemun̈de the conditions and pay were excellent, morale was high, and the results were widely acclaimed. The set-up was ideal for the furtherance of secret work, and the German secret weapon programme pressed steadily ahead with incredible and in some cases devastating results
The human body
by
Brian J Ford
( Book )
5 editions published in
1990
in
English
and
French
and held by 252 WorldCat member libraries worldwide
Describes the various parts of the human body and their functions
Too big to walk : the new science of dinosaurs
by
Brian J Ford
( Book )
8 editions published between
2018
and 2019 in
English
and held by 251 WorldCat member libraries worldwide
"Ever since Jurassic Park we thought we knew how dinosaurs lived their lives. In this remarkable new book, Brian J. Ford reveals that dinosaurs were, in fact, profoundly different from what we believe, and their environment was unlike anything we have previously thought. In this meticulous and absorbing account, Ford reviews the latest scientific evidence to show that the popular accounts of dinosaurs' lives contain ideas that are no more than convenient inventions: how dinosaurs mated, how they hunted and communicated, how they nursed their young, even how they moved. He uncovers many surprising details which challenge our most deeply-held beliefs such as the revelation that an asteroid impact did not end the dinosaurs' existence. Professor Ford's illuminating examination changes everything. As he unravels the history of the world, we discover that evolution was not Charles Darwin's idea; there were many philosophers who published the theory before him. The concept of continental drift and plate tectonics did not begin with Alfred Wegener a century ago, but dates back to learned pioneers hundreds of years before his time. Ever since scientists first began to study dinosaurs, they have travelled with each other down the wrong path, and Ford now shows how this entire branch of science has to be rewritten. A new dinosaur species is announced every ten days, and more and more information is currently being discovered about how they may have lived: locomotion, hunting, nesting behaviour, distribution, extinction. Ford brings together these amazing discoveries in this controversial new book which undoubtedly will ruffle a few feathers, or scales if you are an old-school dinosaur lover"--Publisher description
more
fewer
Audience Level
0

1
Kids
General
Special
Audience level: 0.43 (from 0.24 for The human ... to 0.83 for Parallel c ...)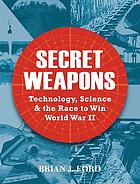 Covers
Alternative Names
Brian J. Ford 1939-

Brian J. Ford Academic, author

Brian J. Ford Brits journalist

Ford, B.

Ford, B. 1939-

Ford, B. (Brian)

Ford, Brian

Ford Brian 1939-....

Ford Brian J.

Ford, Brian John.

Ford, Brian John 1939-

Fords, Braiens Dž 1939-

Форд, Брайан Дж 1939-

برايان ج. فورد، 1939-

بريان جيه. فورد

브라이안 포드 1939-

브라인언 J. 포드 1939-

포드, 브라이언 J. 1939-

포드, 브라이언 제이 1939-

フォード, B. J.

フォード, ブライアン

フォード, ブライアン・J.

ブライアン・フォード

Languages