Flanagan, Owen J.
Most widely held works about Owen J Flanagan
Most widely held works by Owen J Flanagan
The science of the mind
by
Owen J Flanagan
( Book )
50 editions published between
1984
and 2007 in
English
and
Undetermined
and held by 1,623 WorldCat member libraries worldwide
Lucid introduction to the philosophical assumptions and implications of several major psychological theroies. It critically analyzes the theories of such major figures as Descartes, William James, Freud, Skinner, Piaget, and Kohlberg, as well as significant contemporary movements such as cognitive psychology, aritifical intelligence, and sociobiology
Varieties of moral personality : ethics and psychological realism
by
Owen J Flanagan
( Book )
28 editions published between
1991
and 1996 in 3 languages and held by 871 WorldCat member libraries worldwide
Owen Flanagan argues in this book for a more psychologically realistic ethical reflection and spells out the ways in which psychology can enrich moral philosophy. Beginning with a discussion of such "moral saints" as Gandhi, Mother Teresa, and Oskar Shindler, Flanagan charts a middle course between an ethics that is too realistic and socially parochial and one that is too idealistic, giving no weight to our natures
Consciousness reconsidered
by
Owen J Flanagan
( Book )
26 editions published between
1992
and 1998 in
English
and
Undetermined
and held by 867 WorldCat member libraries worldwide
Identity, character, and morality : essays in moral psychology
by
Owen J Flanagan
( Book )
26 editions published between
1990
and 1997 in
English
and
Undetermined
and held by 761 WorldCat member libraries worldwide
Many philosophers believe that normative ethics is in principle independent of psychology. By contrast, the authors of these essays explore the interconnections between psychology and moral theory. They investigate the psychological constraints on realizable ethical ideals and articulate the psychological assumptions behind traditional ethics. They also examine the ways in which the basic architecture of the mind, core emotions, patterns of individual development, social psychology, and the limits on human capacities for rational deliberation affect morality
The problem of the soul : two visions of mind and how to reconcile them
by
Owen J Flanagan
( Book )
13 editions published between
2002
and 2007 in
English
and held by 712 WorldCat member libraries worldwide
"Science has always created problems for traditional ways of seeing things, but now the problem has become acute. Traditional humanistic ideas about the basic nature of humanity are under attack as never before. The very attributes that make us human - free will, the permanence of personal identity, the existence of the soul - are undermined and threatened by the current revolution in the science of the mind. If the mind is the brain, and therefore a physical object subject to deterministic laws, how can we have free will? If most of our thoughts and impulses are unconscious, how can we be morally responsible for what we do? If brains and bodies are constantly undergoing change, how can our identities be constant?" "The Problem of the Soul shows the way out of these seemingly intractable paradoxes. Framing the conflict in terms of two dominant visions of the mind - the "manifest image" of humanistic philosophy and theology, and the scientific image - renowned philosopher Owen Flanagan demonstrates that there is, in fact, common ground, and that we need not give up our ideas of moral responsibility and personal freedom in order to have an empirically sound view of the human mind. With implications ranging from the stem-cell debate and the teaching of evolution to everyday life, this is a profoundly relevant work of philosophy for the common reader."--Jacket
Self expressions : mind, morals, and the meaning of life
by
Owen J Flanagan
( Book )
27 editions published between
1996
and 1998 in
English
and held by 700 WorldCat member libraries worldwide
Flanagan covers a host of topics of concern to every thoughtful person living in today's world. These discussions include whether the conscious mind can be explained scientifically, whether dreams are self-expressive or just noise, the moral socialization of children, and the nature of psychological phenomena such as multiple personality disorder and false memory syndrome. What emerges from these explorations is a liberating vision which can make sense of the self, agency, character transformation, and the value and worth of human life. Flanagan concludes that nothing about a scientific view of people must lead to nihilism
The nature of consciousness : philosophical debates
( Book )
17 editions published between
1977
and 2002 in
English
and held by 699 WorldCat member libraries worldwide
This text is an introduction to consciousness which aims to impose structure on the relating philosophical literature. There are sections covering stream of consciousness, theoretical issues, function of consciousness, subjectivity and the explanatory gap, the knowledge argument and qualia
The really hard problem : meaning in a material world
by
Owen J Flanagan
( Book )
20 editions published between
2007
and 2009 in
English
and
Undetermined
and held by 661 WorldCat member libraries worldwide
"If consciousness is "the hard problem" in mind science - explaining how the amazing private world of consciousness emerges from neuronal activity - then "the really hard problem," Owen Flanagan wrties in this book, is explaining how meaning is possible in the material world. How can we make sense of the magic and mystery of life naturalistically, without an appeal to the supernatural? How do we say truthful and enchanting things about being human if we accept the fact that we are finite material beings living in a material world, or, in Flanagan's words, short-lived pieces of organized muscle and tissue?" "Flanagan's answer is both naturalistic and enchanting. We all wish to live in meaningful way, to live a life that really matters, to flourish, to achieve eudaimonia - to be a "happy spirit." Flanagan calls his "empirical-normative" inquiry into the nature, causes, and conditions of human flourishing eudaimonics. Eudaimonics, systematic philosophical investigation that is continuous with science, is the naturalist's response to those who say that science has robbed the world of the meaning that fantastical, wishful stories once provided." "Flanagan draws on philosophy, neuroscience, evolutionary biology, and psychology, as well as on transformative mindfulness and self-cultivation practices that come from such nontheistic spiritual traditions as Buddhism, Confucianism, Aristotelianism, and Stoicim. He gathers from these disciplines knowledge that will help us to understand the nature, the causes, and the constituents of well-being and to advance human flourishing. Eudaimonics can help us find out how to make a difference, how to contribute to the accumulation of good effects - how to live a meaningful life."--Jacket
The Bodhisattva's brain : Buddhism naturalized
by
Owen J Flanagan
( Book )
16 editions published between
1900
and 2013 in
English
and held by 421 WorldCat member libraries worldwide
Interested in "whether there is a useful and truthful philosophy in Buddhism, among the Buddhisms that is compatible with the rest of knowledge as it now exists and specifically ... whether Buddhism can be ... made compatible with a philosophy that is empirically responsible and that does not embrace the low epistemic standards that permit all manner of superstition and nonsense, sometimes moral evil as well ..." (p. xiii)
more
fewer
Audience Level
0

1
Kids
General
Special
Audience level: 0.23 (from 0.02 for The scienc ... to 1.00 for Flanagan's ...)
Related Identities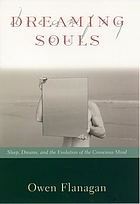 Alternative Names
Flanagan, O.W.

Flanagan Owen

Flanagan, Owen 1949-

Flanagan, Owen J. 1949- Jr

Flanagan, Owen J. Jr

Flanagan, Owen J. Jr. 1949-

Flanagan, Owen Jr

Owen Flanagan American philosopher

Owen Flanagan Amerikaans filosoof

Owen Flanagan filósofo estadounidense

Owen Flanagan philosophe américain

Owen Flanagan US-amerikanischer Philosoph

플래나간, 오웬

플래나간, 오웬 J

オーウェン・フラナガン

欧文·弗拉纳根

Languages
Covers