Talbert, Richard J. A. 1947-
Most widely held works by Richard J. A Talbert
Atlas of classical history
by
Richard J. A Talbert
( )
76 editions published between
1984
and 2015 in
English
and
Japanese
and held by 3,185 WorldCat member libraries worldwide
Coverage includes growth of the greek city states, ancient trade routes, religious cults, the roman empire, and early Christianity
Barrington atlas of the Greek and Roman world
by
Richard J. A Talbert
( )
64 editions published in
2000
in 3 languages and held by 1,767 WorldCat member libraries worldwide
In 99 full-color maps spread over 175 pages, the Barrington Atlas recreates the entire world of the Greeks and Romans from the British Isles to the Indian subcontinent and deep into North Africa. It spans the territory of more than 75 modern countries. Its large format (13 x 19 ins or 33 x 48 cm) has been custom-designed by the leading cartographic supplier MapQuest.com, Inc., and is unrivalled for range, clarity and detail. Over 70 experts, aided by an equal number of consultants, have worked from satellite-generated aeronautical charts to return the modern landscape to its ancient appearance, and to mark ancient names and features in accordance with the most up-to-date historical scholarship and archaeological discoveries. Chronologically, the Barrington Atlas spans archaic Greece to the Late Roman Empire, and no more than two standard scales (1:500,000 and 1:1,000,000) are used to represent most regions. Since the 1870s, all attempts to map the classical world comprehensively have failed. This new initiative has finally achieved that elusive and challenging goal. It began in 1988 at the University of North Carolina, Chapel Hill, under the direction of the distinguished ancient historian Richard Talbert, and has been developed with approximately $4 million in funding support. The resulting Barrington Atlas is a reference work of permanent value. It has an exceptionally broad appeal to everyone worldwide with an interest in ancient Greeks and Romans, the lands they penetrated, and the peoples and cultures they encountered in Europe, North Africa and Western Asia. Scholars and libraries should all find it essential, although it is not just for them. It is also for students, travelers and lovers of fine cartography, as well as for anyone eager to retrace Alexander's eastward marches, to cross the Alps with Hannibal, to traverse the Eastern Mediterranean with St. Paul, or to ponder the roads, aqueducts and defense works of the Roman Empire. For the new millennium the Barrington Atlas brings the ancient past back to life in an unforgettably vivid and inspiring way.--Publisher description
The Romans, from village to empire
by
Mary Taliaferro Boatwright
( Book )
18 editions published between
2004
and 2008 in
English
and held by 1,729 WorldCat member libraries worldwide
"The Romans unfolds Rome's remarkable evolution from village to monarchy and then republic and finally to one-man rule by an emperor whose power at its peak stretched from Scotland to Iraq and the Nile Valley. Firmly grounded in ancient literary and material sources, the book captures and analyzes the outstanding political and military landmarks from the Punic Wars, to Caesar's conquest of Gaul and his crossing of the Rubicon, to the victory of Octavian over Mark Antony, to Constantine's adoption of Christianity. Here too are some of the most fascinating individuals ever to walk across the world stage, including Hannibal, Mithridates, Pompey, Cicero, Cleopatra, Augustus, Livia, Nero, Marcus Aurelius, and Shapur. The authors bring to life many aspects of Rome's cultural and social history, from the role of women, to literature, entertainments, town-planning, portraiture, and religion. The book incorporates more than 30 maps."--Jacket
The Senate of Imperial Rome
by
Richard J. A Talbert
( Book )
22 editions published between
1984
and 2010 in
English
and held by 748 WorldCat member libraries worldwide
Richard J.A. Talbert examines the composition, procedure, and functions of the Roman senate during the Principate (30 B.C.-A.D. 238). Although it is of central importance to the period, this great council has not previously received such scholarly treatment. Offering a fresh approach to major ancient authors (Pliny and Tacitus in particular), the book also draws on inscriptions and legal writers never before fully exploited for the study of the senate
Rome's world : the Peutinger map reconsidered
by
Richard J. A Talbert
( Book )
17 editions published between
2010
and 2014 in
English
and held by 400 WorldCat member libraries worldwide
From back cover: "The Peutinger Map is the only map of the Roman world to come down to us from antiquity. An elongated object, full of colorful detail and featuring land routes across Europe, North Africa, and the Near East, it was rediscovered mysteriously around 1500 and the came into the ownership of Konrad Peutinger, for whom it is named. Today it is among the treasures of the Austrian National Library in Vienna. Richard J.A. Talbert's Rome's World: The Peutinger Map Reconsidered offers a long overdue reinterpretation and appreciation of the map as a masterpiece of both mapmaking and imperial Roman ideology. Here, the ancient world's traditional span, from the Atlantic to India, is dramatically remolded; lands and routes take pride of place, whereas seas are compressed. Talbert posits that the map's true purpose was not to assist travelers along Rome's highways, but rather to celebrate the restoration of peace and order by Diocletian's Tetrarchy. Such creative cartography, he shows, influenced the development of medieval mapmaking. With the aid of digital technology, this book enables readers to engage with the Peutinger Map in all of its fascinating immensity more closely than ever before."
Ancient perspectives : maps and their place in Mesopotamia, Egypt, Greece & Rome
by
Richard J. A Talbert
( Book )
16 editions published between
2012
and 2014 in
English
and held by 366 WorldCat member libraries worldwide
Ancient Perspectives encompasses a vast arc of space and time--Western Asia to North Africa and Europe from the third millennium BCE to the fifth century CE--to explore mapmaking and worldviews in the ancient civilizations of Mesopotamia, Egypt, Greece, and Rome. In each society, maps served as critical economic, political, and personal tools, but there was little consistency in how and why they were made. Much like today, maps in antiquity meant very different things to different people. Ancient Perspectives presents an ambitious fresh overview of cartography and its uses. The seven chapters range from broad-based analyses of mapping in Mesopotamia and Egypt to a close focus on Ptolemy's ideas for drawing a world map based on the theories of his Greek predecessors at Alexandria. The remarkable accuracy of Mesopotamian city-plans is revealed, as is the creation of maps by Romans to support the proud claim that their emperor's rule was global in its reach. By probing the instruments and techniques of both Greek and Roman surveyors, one chapter seeks to uncover how their extraordinary planning of roads, aqueducts, and tunnels was achieved. Even though none of these civilizations devised the means to measure time or distance with precision, they still conceptualized their surroundings, natural and man-made, near and far, and felt the urge to record them by inventive means that this absorbing volume reinterprets and compares
A brief history of the Romans
by
Mary Taliaferro Boatwright
( Book )
10 editions published between
2006
and 2014 in
English
and held by 356 WorldCat member libraries worldwide
How did a single village community in the Italian peninsula eventually become one of the most powerful imperial powers the world has ever known? In A Brief History of the Romans, Second Edition, Mary T. Boatwright, Daniel J. Gargola, Richard J.A. Talbert, and new coauthor Noel Lenski explore this question as they guide students through a comprehensive sweep of Roman history, ranging from the prehistoric settlements to the fall of the empire in 476. Addressing issues that still confront modern states worldwide--including warfare, empire building, consensus forging, and political fragmentation--the authors also provide glimpses into everyday Roman life and perspective, demonstrating how Rome's growth as a state is inseparable from its social and cultural development. Firmly grounded in ancient literary and material sources, the text analyzes major political and military landmarks, from the Punic Wars through Constantine's adoption of Christianity. It also features thirty historical maps revised under the supervision of coauthor Richard J. A. Talbert, almost 100 illustrations, and textual extracts that provide fascinating cultural observations made by ancient Romans themselves. --
Geography and ethnography : perceptions of the world in pre-modern societies
by
Kurt A Raaflaub
( Book )
26 editions published between
2009
and 2015 in
English
and held by 325 WorldCat member libraries worldwide
The editors of this volume bring together leading specialists who have analyzed the thoughts and records of a wide range of pre-modern societies from around the globe and across the ages. A wide range of common questions are examined, from evidence, interpretations, and methodology to the way geographic and ethnographic concepts and views of the cosmos were developed and expressing.--[book cover]
Cartography in antiquity and the Middle Ages : fresh perspectives, new methods
( Book )
17 editions published in
2008
in
English
and
French
and held by 281 WorldCat member libraries worldwide
"In scope, this book matches The History of Cartogmphy, vol. 1 (1987) edited by Brian Harley and David Woodward. Now, twenty-one years after the appearance of that work, classicists and medievalists from Europe and North America highlight, distill and reflect on the remarkably productive progress made since in many different areas of the study of maps. The interaction between experts on antiquity and on the Middle Ages evident in the thirteen contributions offers a guide to the future and illustrates close relationships in the evolving practice of cartography over the first millenium and a half of the Christian era."--Jacket
more
fewer
Audience Level
0

1
Kids
General
Special
Audience level: 0.31 (from 0.06 for Cartograph ... to 0.92 for Barrington ...)
Related Identities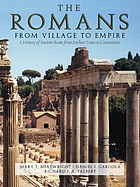 Alternative Names
Richard J.A. Talbert

Richard Talbert Brits historicus

Talbert, R. J. A.

Talbert, R. J. A. 1947-

Talbert, R. J. A. (Richard J. A.)

Talbert, R. J. A. (Richard J. A.), 1947-

Talbert, Richard

Talbert, Richard 1947-

Talbert, Richard J.

Talbert, Richard J. 1947-

Talbert, Richard J. A.

Talbert, Richard J.A. 1947-

Talbert, Richard John Alexander.

Talbert, Richard John Alexander 1947-

タルバート, リチャード・J. A

リチャード・タルバート

Languages
Covers