Cohen, Joshua 1951-
Most widely held works about Joshua Cohen
Most widely held works by Joshua Cohen
Is multiculturalism bad for women?
by
Susan Moller Okin
( Book )
15 editions published between
1999
and 2011 in
English
and held by 1,003 WorldCat member libraries worldwide
Polygamy, forced marriage, female genital mutilation, punishing women for being raped, differential access for men and women to health care and education, unequal rights of ownership, assembly, and political participation, unequal vulnerability to violence. These practices and conditions are standard in some parts of the world. Do demands for multiculturalism - and certain minority group rights in particular - make them more likely to continue and to spread to liberal democracies? Are there fundamental conflicts between our commitment to gender equity and our increasing desire to respect the customs of minority cultures or religions? In this book, the eminent feminist Susan Moller Okin and fifteen of the world's leading thinkers about feminism and multiculturalism explore these unsettling questions in a provocative, passionate, and illuminating debate. Okin opens by arguing that some group rights can, in fact, endanger women. She points, for example, to the French government's giving thousands of male immigrants special permission to bring multiple wives into the country, despite French laws against polygamy and the wives' own bitter opposition to the practice. Okin argues that if we agree that women should not be disadvantaged because of their sex, we should not accept group rights that permit oppressive practices on the grounds that they are fundamental to minority cultures whose existence may otherwise be threatened. In reply, some respondents reject Okin's position outright, contending that her views are rooted in a moral universalism that is blind to cultural difference. Okin concludes with a rebuttal, clarifying, adjusting, and extending her original position. These incisive and accessible essays are indispensable reading for anyone interested in one of the most contentious social and political issues today
For love of country : debating the limits of patriotism
by
Martha Craven Nussbaum
( Book )
36 editions published between
1996
and 2013 in
English
and
Spanish
and held by 917 WorldCat member libraries worldwide
For Love of Country is a rare forum - an exciting conversation among some of our most prominent intellectuals about where our basic loyalties should lie. At the center of this lively, accessible book of debate is Martha Nussbaum's passionate argument for "cosmopolitanism." With our connections to the rest of the world growing stronger, she argues, we should distrust conventional patriotism as a parochial ideal, and instead see ourselves first of all as "citizens of the world." Sixteen writers and thinkers respond to Nussbaum's piece in short, hard-hitting essays, acknowledging the power of her argument, but often defending patriotisms and other local commitments. We hear from an astonishing range of writers - philosophers and poets, literary scholars and historians. Nussbaum reaffirms the cosmopolitan ideal in a moving closing essay. This is a book for all citizens. Representing American philosophy at its most relevant and readable, For Love of Country will shape the way we think about some of our most urgent public issues and deepest human obligations
The place of tolerance in Islam
by
Khaled Abou El Fadl
( Book )
7 editions published in
2002
in
English
and held by 714 WorldCat member libraries worldwide
"Khaled Abou El Fadl, a prominent critic of Islamic puritanism, leads off this lively debate by arguing that Islam is a deeply tolerant religion. Injunctions to violence against nonbelievers stem from misreadings of the Qur'an, he claims, and even jihad, or so called holy war, has no basis in Qur'anic text or Muslim theology but instead grew out of social and political conflict." "Many of Abou El Fadl's respondents think differently. Some contend that his brand of Islam will only appeal to Westerners and students in "liberal divinity schools" and that serious religious dialogue in the Muslim world requires dramatic political reforms. Other respondents argue that theological debates are irrelevant and that our focus should be on Western sabotage of such reforms. Still others argue that calls for Islamic "tolerance" betray the Qur'anic injunction for Muslims to struggle against their oppressors."--Jacket
Islam and the challenge of democracy
by
Khaled Abou El Fadl
( Book )
11 editions published between
2004
and 2015 in
English
and held by 616 WorldCat member libraries worldwide
The events of September 11 and the subsequent war on terrorism have provoked widespread discussion about the possibility of democracy in the Islamic world. Such topics as the meaning of jihad, the role of clerics as authoritative interpreters, and the place of human rights and toleration in Islam have become subjects of urgent public debate around the world. With few exceptions, however, this debate has proceeded in isolation from the vibrant traditions of argument within Islamic theology, philosophy, and law. Islam and the Challenge of Democracy aims to correct this deficiency. The book engages the reader in a rich discourse on the challenges of democracy in contemporary Islam. The collection begins with a lead essay by Khaled Abou El Fadl, who argues that democracy, especially a constitutional democracy that protects basic individual rights, is the form of government best suited to promoting a set of social and political values central to Islam. Because Islam is about submission to God and about each individual's responsibility to serve as His agent on Earth, Abou El Fadl argues, there is no place for the subjugation to human authority demanded by authoritarian regimes. The lead essay is followed by eleven others from internationally respected specialists in democracy and religion. They address, challenge, and engage Abou El Fadl's work. The contributors include John Esposito, Muhammad Fadel, Noah Feldman, Nader Hashemi, Bernard Haykel, Muqtedar Khan, Saba Mahmood, David Novak, William Quandt, Kevin Reinhart, and Jeremy Waldron
Just marriage
by
Mary Lyndon Shanley
( Book )
11 editions published between
2004
and 2005 in
English
and held by 594 WorldCat member libraries worldwide
As the national debate intensifies over what marriage is and who may marry, Mary Lyndon Shanley argues that although the state should continue to play a role in regulating personal relations, the law must be fundamentally reformed if marriage is to become a more just institution
Will standards save public education?
by
Deborah Meier
( Book )
4 editions published in
2000
in
English
and held by 564 WorldCat member libraries worldwide
"Deborah Meier offers a fresh take on standardized tests. While others have criticized standards and what they measure. Meier rejects the very idea of a centralized authority that dictates how and what teachers teach. Standardization, she argues, prevents citizens - including teachers - from emerging as thoughtful, responsible adults, seriously engaged with shaping their own schools, classrooms, and communities. As a result, young people can't learn from them how to be thoughtful, responsible adults and good citizens, the primary goal of public education in a democracy."--BOOK JACKET
On democracy
by
Joshua Cohen
( Book )
18 editions published between
1983
and 1986 in
English
and
Undetermined
and held by 554 WorldCat member libraries worldwide
Can we put an end to sweatshops?
by
Archon Fung
( Book )
3 editions published between
2001
and 2002 in
English
and held by 530 WorldCat member libraries worldwide
"Knowing that information about the conditions of workers around the world can influence what consumers buy and what governments regulate, Dara O'Rourke, Archon Fung, and Charles Sabel argue that making such information widely available is the best way to improve conditions. Although watchdog agencies monitor workplaces and press corporations to raise labor standards, these agencies are not enough; only coordinated action by consumers, monitors, unions, and nongovernmental organizations will threaten profits and force those who own corporations to care about the lives of those who work for them. Activists, scholars, and officials of the International Labor Organization and the World Bank respond to this provocative and hopeful proposal."--Jacket
A way out : America's ghettos and the legacy of racism
by
Owen M Fiss
( Book )
12 editions published between
2003
and 2008 in
English
and held by 513 WorldCat member libraries worldwide
"Inner cities, writes Owen Fiss, are structures of subordination. The only way to end the poverty they transmit across generations is to help people move out of them - and into neighborhoods with higher employment rates and decent schools. Based on programs tried successfully in Chicago and elsewhere, Fiss's proposal is for a provocative national policy initiative that would give inner-city residents rent vouchers so they could move to better neighborhoods. This would end at last the informal segregation, by race and income, of our metropolitan regions. Given the government's role in creating and maintaining segregation, Fiss argues, justice demands no less than such sweeping federal action."--Jacket
The new inequality : creating solutions for poor America
by
Richard B Freeman
( Book )
4 editions published between
1999
and 2001 in
English
and held by 453 WorldCat member libraries worldwide
"Harvard economist Richard B. Freeman argues that it is now time to stop analyzing the causes and consequences of inequality and concentrate on doing something about it. He also offers real solutions: Raise the income of the working class, reinvest in cities, and reenergize democratic institutions through the encouragement of local citizen organizations." "Responding essays by distinguished scholars and activists - James Tobin, Heidi Hartmann, Michael Piore, Frances Fox Piven, James Heckman, Ernesto Cortes, Jr., and Paul R. Krugman - heed and add depth to Freeman's call."--Jacket
more
fewer
Audience Level
0

1
Kids
General
Special
Audience level: 0.32 (from 0.09 for Just marri ... to 0.83 for Considerac ...)
Related Identities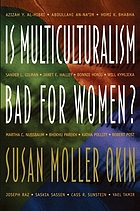 Alternative Names
Cohen, Josh

Cohen, Josh 1951-

Cohen, Josh 1951- Professor für Philosophie und Politologie

Cohen, Joshua

Cohen, Joshua Parsons 1951-

Joshua Cohen Amerikaans auteur

Joshua Cohen filósofo estadounidense

Joshua Cohen philosophe américain

Parsons Cohen, Joshua 1951-

جوشا کوهن نویسنده و فیلسوف آمریکایی

ジョシュア・コーエン

Languages
Covers