Fitzpatrick, Catherine A.
Most widely held works about Catherine A Fitzpatrick
Most widely held works by Catherine A Fitzpatrick
The unknown Lenin : from the secret archive
by
Vladimir Ilʹich Lenin
( )
15 editions published between
1996
and 1999 in
English
and held by 2,536 WorldCat member libraries worldwide
Was Lenin a visionary whose ideals were subverted by his followers? Or was he a cynical misanthrope, even crueler than Stalin? This book, which contains newly released documents from the Lenin archive in Russia, lays bare Lenin the man and the politician, leaving little doubt that he was a ruthless and manipulative leader who used terror, subversion, and persecution to achieve his goals. Edited and introduced by the eminent scholar Richard Pipes, the documents date from 1886 through the end of Lenin's life. They reveal, among other things, that Lenin's purpose in invading Poland in 1920 was not merely to sovietize that country but to use it as a springboard for the invasion of Germany and England; Lenin took money from the Germans (here we have the first incontrovertible evidence for this); in 1919 Lenin issued instructions to the Communist authorities in the Ukraine not to accept Jews in the Soviet government of that republic; as late as 1922 Lenin believed in the imminence of social revolution in the West, and he planned subversion in Finland, Turkey, Lithuania, and other countries; Lenin had little regard for Trotsky's judgment on important matters and relied heavily on Stalin; Lenin assiduously tracked dissident intellectuals and urged repressive action or deportation; and Lenin launched a political offensive against the Orthodox Church, ordering that priests who resisted seizure of church property be shot - "the more the better."
The struggle for Russia
by
Boris Nikolayevich Yeltsin
( Book )
13 editions published between
1994
and 1995 in
English
and held by 1,130 WorldCat member libraries worldwide
"Crowds march in the streets. Shots ring out. Some imagine a bright and glorious future, while others predict utter ruin. Politicians scream across chambers at each other. Citizens struggle under the weight of economic shock therapy. Statues of Lenin are torn down and fast-food chains rise up. People begin to taste the sweetness of democracy and freedom. The military acts in shadows, its allegiances uncertain. The mafia spreads its influence. Ethnic divisions widen and the shouts of neofascists become louder. The nation begins to confront its past and to move toward a more just society. The old dictators act feverishly to hang on to their power and privilege. Democrats--still discovering just what democracy means--feel their way forward. Everything is held together only by a hope for a better future and everything is pulled apart by the darkness of history and the stubbornness of a system that will not fade quietly. This is Russia today. In The Struggle for Russia Boris Yeltsin, Russia's first democratically elected leader and the man at the vanguard of this second Russian revolution, gives a vibrant and detailed account of Russia's turmoil as it moves toward democracy and the free market. He does so in classic Yeltsin style: honestly, candidly, and passionately. The result is a tremendously revealing and exciting account of the past five years. He describes his stormy relationship with Mikhail Gorbachev; details the fateful August coup; reveals previously classified KGB documents concerning an array of topics from Lee Harvey Oswald to the KGB's arming of the IRA; describes the painful transition to a market economy; and gives us a detailed account of the October uprising that was--as Yeltsin now reveals--much more precarious than imagined. But The Struggle for Russia is much more than a history of the recent changes in what was once the Soviet Union. It is also a deeply personal account of Boris Yeltsin's life. We are with him as he sifts through KGB files, looking for evidence surrounding his father's persecution under Stalin; we are at his dinner table as he, his children, and his grandchildren laugh and live their very human lives; we are on planes and in cars, crisscrossing Russia and the globe; and we are with him alone, in a quiet office after everyone has left, in the hot steam of a Russian bathhouse, and in the silence of a sleepless night. As incisive personally as he is politically, Yeltsin reveals in his journal entries not only a nation struggling to change but a man struggling to lead the way. It is a remarkable glimpse inside the mind and heart of a leader as he guides his country forward. The Struggle for Russia is full of Yeltsin's trademark honesty, whether he is speaking about mistakes he's made or people he's encountered. He gives us a detailed and revealing view of the players in Russia's battle for democracy, and he also paints vibrant and perceptive portraits of other world leaders. We join Yeltsin for a beer with Vaclav Havel, for a walk on the beach with Bill Clinton, for a morning swim in a mountain stream with Helmut Kohl, and for tea with Margaret Thatcher. And perhaps most movingly, we join him under fire, as he risks his career and his life to fight for a better future. The Struggle for Russia is a work that manages to speak of both one man's and one nation's dreams and doubts, and in it we encounter Russia's past, its present, and a striking view of the challenges ahead. Never before has a major head of state made public his journal while he or she was still in power. This is a rare and monumental event, and the result is a book that not only is a riveting read, but is itself truly part of history."--Jacket
Midnight diaries
by
Boris Eltsin
( Book )
3 editions published in
2000
in
English
and held by 1,034 WorldCat member libraries worldwide
This title is vol. 3 of Boris Yeltsin's autpbiography. The first two volumes are Against the Grain (v.1) and The Struggle for Russia (v.2)
Stalin's letters to Molotov, 1925-1936
by
Joseph Stalin
( Book )
5 editions published in
1995
in
English
and held by 795 WorldCat member libraries worldwide
Between 1925 and 1936, a dramatic period of transformation within the Soviet Union, Josef Stalin wrote frequently to his trusted friend and political colleague Viacheslav Molotov, Politburo member, chairman of the USSR Council of Commissars, and minister of foreign affairs. In these letters, Stalin mused on political events, argued with fellow Politburo members, and issued orders. The more than 85 letters collected in this volume constitute a unique historical record of Stalin's thinking - both personal and political - and throw valuable light on the way he controlled the government, plotted the overthrow of his enemies, and imagined the future. This formerly top secret correspondence, once housed in Soviet archives, is now published for the first time
The view from the Kremlin
by
B. N Yeltsin
( Book )
4 editions published in
1994
in
English
and
Undetermined
and held by 205 WorldCat member libraries worldwide
In this book, his own account of the crises that beset his country from 1990 to 1993, Yeltsin reveals how close he came to losing control, how he made his fatal mistakes and key choices, and how he regards his achievements, his opponents and his allies, and assesses what remains to be done
First person : an astonishingly frank self-portrait by Russia's president
by
Vladimir Vladimirovich Putin
( Book )
4 editions published in
2000
in
English
and held by 124 WorldCat member libraries worldwide
As the new Russian president, Vladimir Putin is going to be a household name, yet few know much about him. In a long interview, conducted by three respected Russian journalists over several weeks, Putin subjects himself to scrutiny and reveals his past
more
fewer
Audience Level
0

1
Kids
General
Special
Audience level: 0.25 (from 0.08 for Stalin's l ... to 0.84 for By the Lor ...)
Related Identities
Associated Subjects
Associations, institutions, etc
Attempted coup (Soviet Union :
Belarus
Civil rights
Civil society
Communism
Communists
Democracy
Dissenters
Eastern Europe
Environmental protection--Societies, etc
Feminism
Heads of state
Human rights
Human rights--Societies, etc
Human rights workers
Intelligence service
Ireland
Lenin, Vladimir Ilʹich,
Ligachev, E. K.--(Egor Kuzʹmich)
Molotov, Vyacheslav Mikhaylovich,
Murder
Obshchestvennai︠a︡ gruppa sodeĭstvii︠a︡ vypolnenii︠u︡ Khelʹsinkskikh soglasheniĭ v SSSR
Offenses against property
Pacifists
Peace movements
Peace--Societies, etc
Political persecution
Political prisoners
Politicians
Politics and government
Presidents
Presidents--Election
Proclamations
Psychiatry--Political aspects
Putin, Vladimir Vladimirovich,
Riots
Romania
Russia
Russia (Federation)
Russia (Federation)--Moscow
Sannikov, Andreĭ Olegovich
Socialism
Soviet Union
Soviet Union.--Komitet gosudarstvennoĭ bezopasnosti
Stalin, Joseph,
Statesmen
Women--Social conditions
Yeltsin, Boris Nikolayevich,
Yugoslavia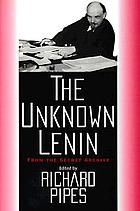 Covers
Alternative Names
Catherine A. Fitzpatrick American writer and activist

Catherine A. Fitzpatrick Brits taalkundige

Fitzpatrick, Catharine

Fitzpatrick, Catherine

Fitzpatrick, Catherine Ann

Fitzpatrick, Cathy.

Prokofy Neva

كاثيرين اى. فيتزپاتريك

Languages