Berryman, Phillip
Most widely held works by Phillip Berryman
Liberation theology : essential facts about the revolutionary movement in Latin America--and beyond
by
Phillip Berryman
( Book )
30 editions published between
1987
and 1988 in
English
and held by 1,623 WorldCat member libraries worldwide
Liberation theology has become an essential component of almost every major debate over Latin America today. It has changed the face of political life in Nicaragua, El Salvador, and Haiti; contributed to the rise of "people power" in the Philippines; even played a role in the growing discontent of debt-plagued Brazil. Now, using the plainspoken approach that made his Inside Central America the indispensable book on current affairs in the region, Phillip Berryman traces the origins, spread, and impact of liberation theology. He shows how its proponents have radically reinterpreted basic Biblical themes (such as the Creation and the Exodus) from the perspective of the poor and isenfranchised. By not asking "What must I believe'" but rather "What is to be done'" they make a direct connection between religious beliefs and political life
Stubborn hope : religion, politics, and revolution in Central America
by
Phillip Berryman
( Book )
11 editions published between
1994
and 1995 in
English
and held by 614 WorldCat member libraries worldwide
"Chronicling over a decade of war, revolution, and social change, Phillip Berryman offers the most up-to-date and comprehensive analysis of the interplay between religion and politics in Central America. Focusing on Nicaragua, El Salvador, and Guatemala, Berryman shows how during the 1980s each country became the setting for a profound drama of faith and oppression, revolution and retrenchment." "In Nicaragua, the Sandinista revolution presented an alliance of Christians and Marxists inspired by a common ideal of social change. But with Christians also prominent in the opposition, the ensuing social conflict had a distinctly religious character. In El Salvador, as Christians increasingly opted for the cause of the poor, they found themselves sharing "the same fate as the poor," with priests, nuns, and even an archbishop among the victims of right-wing terror. In Guatemala, a succession of military governments - including one headed by a born-again Christian - resorted to wholesale massacres of the Indian population." "Throughout Stubborn Hope, Berryman highlights the contending religious and social visions that animate and divide the various churches. Particularly significant, however, is the rise of Pentecostal and evangelical churches in Central America with their challenge to the traditional status of the Catholic church. Avoiding superficial explanations, Berryman provides an insightful and sympathetic analysis of the factors that have encouraged the growth in religious pluralism in Central America, and suggests wide-ranging implications for the future." "For over a decade, Central America has challenged North Americans as a Cold War battlefield in the fight against Marxism; for many Christians, it has also served as a call to solidarity and action. For all readers, Stubborn Hope provides an essential review of that history and an opportunity to learn from its lessons."--Jacket
Our unfinished business : the U.S. Catholic bishops' letters on peace and the economy
by
Phillip Berryman
( Book )
5 editions published between
1989
and 2013 in
English
and held by 469 WorldCat member libraries worldwide
What human ends are served by our economic policies? To whom is what "owed" in our country today? Is there an acceptable argument for just wars -- or for the proliferation of nuclear weapons? In the final years of the Reagan era, The U.S. Catholic bishops emerged as articulate sources of dissenting wisdom, publicly testing our foreign and domestic policies against the principles of morality and humanity. With the same succinct style of Liberation Theology, Phillip Berryman analyzes two recent and widely circulated texts: the 1982 Challenge of Peace (on nuclear arms) and the 1986 Economic Justice For All. Drawing on debate in and beyond church circles over these letters, Berryman argues that as we search for acceptable answers to urgent political questions we must use ethical and moral traditions if we are to confront them squarely. Only then can we promote peace and prosperity for all. From the Trade Paperback edition
Religion in the megacity : Catholic and Protestant portraits from Latin America
by
Phillip Berryman
( Book )
15 editions published between
1996
and 2006 in
English
and
Spanish
and held by 423 WorldCat member libraries worldwide
In this stimulating book, a leading expert on German affairs provides an overview of German political development since 1945. The key to the well-being and prosperity of Europe after 1945 was the creation of a stable and democratic West Germany. Unification in 1990 not only transformed Germany's role in Europe and the world but brought new political, social and economic problems caused by the vast expense of unity and high labour costs. The author argues that these great changes provide a new and daunting challenge to the Bonn system by calling into question the Berlin Republic's ability to meet the needs of the German nation. The difficulties resulting from Germany's commitment to European integration are also addressed. Within Europe, German insistence on deeper integration is often seen as evidence of a German wish to dominate Europe, even though the stated aim of Kohl's government is to prevent this from happening. The author believes that Germany's new power is clearly visible, and must be carefully managed both by Germans and by their European partners if grave conflict is to be avoided
Report of the Chilean National Commission on Truth and Reconciliation
by
Chile
( Book )
5 editions published in
1993
in
English
and held by 329 WorldCat member libraries worldwide
English version of Informe Rettig : informe de la Comisión Nacional de Verdad y Reconciliación. This is the report of Chile's National Truth and Reconciliation Commission, which investigated disappearances and killings that occurred during the period of military rule, 1973-1990
Latin America at 200 : a new introduction
by
Phillip Berryman
( Book )
6 editions published in
2016
in
English
and held by 182 WorldCat member libraries worldwide
"Between 2010 and 2025, most of the countries of Latin America will commemorate two centuries of independence, and Latin Americans have much to celebrate at this milestone. Most countries have enjoyed periods of sustained growth, while inequality is showing modest declines and the middle class is expanding. Dictatorships have been left behind, and all major political actors seem to have accepted the democratic process and the rule of law. Latin Americans have entered the digital world, routinely using the Internet and social media. These new realities in Latin America call for a new introduction to its history and culture, which Latin America at 200 amply provides. Taking a reader-friendly approach that focuses on the big picture and uses concrete examples, Phillip Berryman highlights what Latin Americans are doing to overcome extreme poverty and underdevelopment. He starts with issues facing cities, then considers agriculture and farming, business, the environment, inequality and class, race and ethnicity, gender, and religion. His survey of Latin American history leads into current issues in economics, politics and governance, and globalization. Berryman also acknowledges the ongoing challenges facing Latin Americans, especially crime and corruption, and the efforts being made to combat them"--Back cover
Help or hindrance? : United States economic aid in Central America
by
Kevin Danaher
( Book )
5 editions published in
1987
in
English
and held by 174 WorldCat member libraries worldwide
This report addresses three central question. (1) Does U.S. aid to Central America benefit the majority of Central Americans? (2) Does our foreign aid to Central America serve the interests of the majority of U.S. citizens? (3) How might U.S. aid play a more positive role in the region?
more
fewer
Audience Level
0

1
Kids
General
Special
Audience level: 0.38 (from 0.29 for Inside Cen ... to 0.76 for Resonancia ...)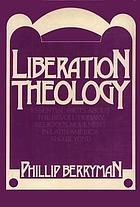 Covers
Alternative Names
Berryman, Philip

Berryman, Phillip

Berryman, Phillip E.

Berryman, Phillip (Phillip E.)

Phillip Berryman American priest

Phillip Berryman Amerikaans priester

Phillip Berryman amerikansk præst

Phillip Berryman amerikansk präst

Phillip Berryman amerikansk prest

Phillip Berryman US-amerikanischer Befreiungstheologe und Autor

フィリップ・ベリーマン

ベリマン, フィリップ

Languages