Nye, Nelson C. (Nelson Coral) 1907-1997
Most widely held works about Nelson C Nye
Most widely held works by Nelson C Nye
Mule man
by
Nelson C Nye
( Book )
21 editions published between
1988
and 2009 in
English
and held by 1,234 WorldCat member libraries worldwide
Brice Corrigan signs on with a crew, led by an anthropologist, to watch the hard cases who were hired for protection on the trail to Chaco
The white chip : a western story
by
Nelson C Nye
( Book )
22 editions published between
1996
and 2013 in
English
and held by 1,150 WorldCat member libraries worldwide
A banker organizes a search for gold in Arizona which turns violent when a mine is found containing gold beyond anyone's wildest dreams. As the prospectors fight, the mountain prepares to let loose its volcano. The hero is prospector Chuck Brannigan, the heroine his fiancee
Bandido
by
Nelson C Nye
( Book )
24 editions published between
1957
and 2007 in
English
and held by 773 WorldCat member libraries worldwide
Cheated out of his Texas cattle ranch, framed on a phony murder charge, Matt Tretisson fled to New Mexico where he landed in trouble up to his neck. Beautiful Tara Dow, owner of the great Bellfour ranch, had snared him into her schemes for more land and power--and when Matt rebelled, he found himself fighting Tara and her gunslinging foreman in a blood-splashed showdown for justice
Saddle Bow Slim
by
Nelson C Nye
( Book )
33 editions published between
1948
and 2007 in
English
and
Undetermined
and held by 702 WorldCat member libraries worldwide
When Whit Brown found a corpse on the trail into town he made two mistakes. He reported it and he ran afoul of Curly Bill Graham and his yes-man, Marshall Ben Brush. Even worse Whit had no good alibi as to his location at the time of the murder. Whit's only possible escape route was through a dead-end alley lined with sharpshooter's
Gunsmoke
by
Nelson C Nye
( Book )
20 editions published between
1938
and 2009 in
English
and
Undetermined
and held by 622 WorldCat member libraries worldwide
Sheriff Lawler had seen violence coming when strangers began to arrive, silent men with the look of murder in their eyes. But then the surprises began. One by one, the strangers were found dead. And each one carried a cryptic note signed "Justice." Who were the strangers? What did they die for? And who was the killer who used "Justice" as his calling-card?
Single action
by
Nelson C Nye
( Book )
20 editions published between
1967
and 2008 in
English
and
Undetermined
and held by 614 WorldCat member libraries worldwide
Pearly Adams was a cocky eighteen-year-old hell-raiser, and when he was assigned his first job as one of Cap Mossman's Arizona Rangers, he swore he'd prove his worth inside of twenty-four hours. But Pearly didn't know that there's more to being a lawman than just pinning on a badge--he'd have to back it up with a level head and a ready, fast gun. He learned his lesson the hard way when he found himself stranded in hell's half-acre, smack in the middle of a hot-lead range war!
Born to trouble
by
Nelson C Nye
( Book )
30 editions published between
1951
and 2014 in
English
and held by 605 WorldCat member libraries worldwide
Captain Murphey was reluctant to let Jim Trammell join up with the Rangers. But Jim wouldn't give up. After five days, he was still waiting for Cap to give him a chance when Carolina Krole arrived with an appeal for herlp. Her father had died in what she considered a suspicious mine accident and she had inherited the mine which her uncle was helping her manage
Quick-trigger country
by
Nelson C Nye
( Book )
19 editions published between
1955
and 2004 in
English
and
Undetermined
and held by 517 WorldCat member libraries worldwide
Turk was just a kid when he hooked up with Curly Bill Graham's outlaw gang, but he quickly made a name for himself as a fast and fearless gunslinger. Membership of the gang brought Turk the excitement he'd always craved but when Graham's crew slaughtered a band of unarmed Mexicans, Turk drew the line
Hired hand
by
Nelson C Nye
( Book )
11 editions published between
1954
and 2007 in
English
and held by 506 WorldCat member libraries worldwide
As soon as Curly's gun hammered its sound across the rooftop, Mark's left thigh felt as though it had been torn from its socket. Bleeding and off-balance, he grabbed at the ridge-piece and hung on. Then he saw that handsome face, that forward hunching of big shoulders, coming around the chimney. Curly lunged, hand flashing down, pistol weighted. "Last bullet I had," he chuckled. "Now I'll make you acquainted with the barrel."
The last chance kid
by
Nelson C Nye
( Book )
12 editions published between
1992
and 2005 in
English
and held by 499 WorldCat member libraries worldwide
Life was a bit too easy for Alfred Addlington. In England, his father was a lord, his home was a castle, and the Wild West he read about was full of death-defying shoot-'em-ups and gunslighing heroes. That was before he came to Lincoln County, New Mexico. All he owns is a shiny Colt he's never fired and a powerful desire to be the best cowpuncher ever to ride the fences. But his greenhorn scent attracts a pair of trail-hardened bandits hell-bent on chasing Alfred into the hands of the law. His dreams of glory could die a quick death ... at the end of a rope. For Alfred Adlington, it's time to stop reading about outlaws -- and start shooting
more
fewer
Audience Level
0

1
Kids
General
Special
Audience level: 0.21 (from 0.10 for The white ... to 0.67 for Nelson C. ...)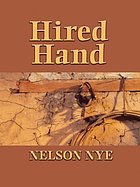 Covers
Alternative Names
Colt, Clem, 1907-1997
Denver, Drake C., 1907-1997
Colt, Clem

Colt, Clem, pseud

Denver, Drake C., pseud

Nelson C. Nye Amerikaans schrijver (1907-1997)

Nye, Nelson

Nye, Nelson, 1907-

Nye, Nelson 1907-1997

Nye, Nelson C. 1907-

Nye, Nelson C. (Nelson Coral), 1907-

Nye, Nelson Carol

Nye, Nelson Coral 1907-

Nye, Nelson Coral 1907-1997

Languages