Blackburn, Simon 1944-
Most widely held works about Simon Blackburn
Most widely held works by Simon Blackburn
The Oxford dictionary of philosophy
by
Simon Blackburn
( Book )
112 editions published between
1994
and 2016 in 5 languages and held by 5,544 WorldCat member libraries worldwide
Up-to-date dictionary of philosophy with 2,500 entries covering the entire span of the subject and nearly 500 biographical entries
Lust
by
Simon Blackburn
( )
27 editions published between
2004
and 2007 in
English
and held by 2,642 WorldCat member libraries worldwide
Publisher's description: Lust, says Simon Blackburn, is furtive, headlong, always sizing up opportunities. It is a trail of clothing in the hallway, the trashy cousin of love. But be that as it may, the aim of this delightful book is to rescue lust "from the denunciations of old men of the deserts, to deliver it from the pallid and envious confessor and the stocks and pillories of the Puritans, to drag it from the category of sin to that of virtue." Blackburn, author of such popular philosophy books as Think and Being Good, here offers a sharp-edged probe into the heart of lust, blending together insight from some of the world's greatest thinkers on sex, human nature, and our common cultural foibles. Blackburn takes a wide ranging, historical approach, discussing lust as viewed by Aristophanes and Plato, lust in the light of the Stoic mistrust of emotion, and the Christian fear of the flesh that catapulted lust to the level of deadly sin. He describes how philosophical pessimists like Schopenhauer and Sartre contributed to our thinking about lust and explores the false starts in understanding lust represented by Freud, Kinsey, and modern "evolutionary psychology." But most important, Blackburn reminds us that lust is also life-affirming, invigorating, fun. He points to the work of David Hume (Blackburn's favorite philosopher) who saw lust not only as a sensual delight but also "a joy of the mind." Written by one of the most eminent living philosophers, attractively illustrated and colourfully packaged, Lust is a book that anyone would lust over
Being good : an introduction to ethics
by
Simon Blackburn
( Book )
33 editions published between
2001
and 2014 in
English
and held by 2,606 WorldCat member libraries worldwide
"It is not only in our dark hours that scepticism, relativism, hypocrisy, and nihilism dog ethics. Whether it is a matter of giving to charity, or sticking to duty, or insisting on our rights, we can be confused, or be paralysed by the fear that our principles are groundless. Simon Blackburn structures this short introduction around these and other threats to ethics. Confronting seven different objections to our self-image as moral, well-behaved creatures, he charts a course through the philosophical quicksands that often engulf us. Then, turning to problems of life and death, he shows how we should think about the meaning of life, and how we should mistrust the sound-bite sized absolutes that often dominate moral debates. Finally he offers a critical tour of the ways the philosophical tradition has tried to provide foundations for ethics, from Plato and Aristotle through to contemporary debates"--Publisher
Think : a compelling introduction to philosophy
by
Simon Blackburn
( Book )
43 editions published between
1999
and 2016 in 8 languages and held by 2,416 WorldCat member libraries worldwide
"Simon Blackburn begins by putting forward a convincing case for the study of philosophy and goes on to give the reader a sense of how the great historical figures such as Descartes, Hume, Kant, and Wittgenstein have approached its central themes."
Essays in quasi-realism
by
Simon Blackburn
( )
21 editions published between
1993
and 2017 in 3 languages and held by 1,971 WorldCat member libraries worldwide
This volume collects some influential essays in which Simon Blackburn, one of our leading philosophers, explores one of the most profound and fertile of philosophical problems: the way in which our judgments relate to the world. This debate has centered on realism, or the view that what we say is validated by the way things stand in the world, and a variety of oppositions to it. Prominent among the latter are expressive and projective theories, but also a relaxed pluralism that discourages the view that there are substantial issues at stake. The figure of the "quasi-realist" dramatizes the difficulty of conducting these debates. Typically philosophers thinking of themselves as realists will believe that they alone can give a proper or literal account of some of our attachments--to truth, to facts, to the independent world, to knowledge and certainty. The quasi-realist challenge, developed by Blackburn in this volume, is that we can have those attachments without any metaphysic that deserves to be called realism, so that the metaphysical picture that goes with our practices is quite idle. The cases treated here include the theories of value and knowledge, modality, probability, causation, intentionality and rule-following, and explanation
Ethics : a very short introduction
by
Simon Blackburn
( )
23 editions published between
2001
and 2018 in 5 languages and held by 1,728 WorldCat member libraries worldwide
"Our self-image as moral, well-behaved creatures is dogged by scepticism, relativism, hypocrisy, and nihilism, by the fear that in a Godless world science has unmasked us as creatures fated by our genes to be selfish and tribalistic, or competitive and aggressive. In this clear introduction to ethics Simon Blackburn tackles the major moral questions surrounding birth, death, happiness, desire and freedom, showing us how we should think about the meaning of life, and how we should mistrust the soundbite-sized absolutes that often dominate moral debates."--Front flap
Truth : a guide
by
Simon Blackburn
( Book )
21 editions published between
2005
and 2007 in
English
and held by 1,466 WorldCat member libraries worldwide
Blackburn is an eminent thinker who is able to explain philosophy to the general reader. Now he offers an exploration of what he calls "the most exciting and engaging issue in the whole of philosophy"--The age-old war over truth. The front lines are well defined: on one side are those who believe in plain facts, rock-solid truths that can be found through reason and objectivity--that science leads to truth, for instance. Their opponents see the dark forces of language, culture, power, gender, class, ideology and desire--all subverting our perceptions of the world, and clouding our judgment with false notions of absolutes. Beginning with an early skirmish--when Socrates confronted the sophists in ancient Athens--Blackburn offers a penetrating look at the longstanding battle. Among the questions he considers are: is science mere opinion, can historians understand another historical period, and indeed can one culture ever truly understand another.--From publisher description
Plato's Republic : a biography
by
Simon Blackburn
( Book )
48 editions published between
2006
and 2017 in 9 languages and held by 1,352 WorldCat member libraries worldwide
Plato is perhaps the most significant philosopher who has ever lived and The Republic, composed in Athens in about 375BC, is widely regarded as his most famous dialogue. Its discussion of the perfect city - and the perfect mind - laid the foundations for Western culture and, for over two thousand years, has been the cornerstone of Western philosophy. In this book, Simon Blackburn explains the judicial, moral and political ideas in the Republic and examines its influence on the modern world. He shows why, from St Augustine to twentieth-century philosophers such as Whitehead and Bergson, Western
Truth : a guide for the perplexed
by
Simon Blackburn
( )
16 editions published between
2005
and 2006 in 3 languages and held by 1,295 WorldCat member libraries worldwide
Deals with truth, and the enemies of truth, and the wars that are fought between them. This guide looks at relativism and absolutism, toleration and belief, objectivity and knowledge, science and pseudo-science, and the moral and political implications, as well as the nuances, of all these
Ruling passions : a theory of practical reasoning
by
Simon Blackburn
( )
30 editions published between
1998
and 2010 in
English
and held by 1,251 WorldCat member libraries worldwide
Written in a trenchant style, Ruling Passions propounds an original philosophy of human motivation and morality. It uses game theory and cognitive science to illuminate ethics and exposes the pretensions of rival theories
more
fewer
Audience Level
0

1
Kids
General
Special
Audience level: 0.24 (from 0.05 for Truth : a ... to 0.70 for Philosophy ...)
Related Identities
Associated Subjects
Blackburn, Simon,
Conduct of life
Deadly sins
Dummett, Michael,
Emotivism
Ethics
Ethics, Evolutionary
Expressivism (Ethics)
Forecasting
Induction (Logic)
Justification (Theory of knowledge)
Knowledge, Theory of
Language and languages--Philosophy
Lust
Lust--Religious aspects--Christianity
Mathematics--Philosophy
McDowell, John,
Meaning (Philosophy)
Moral realism
Motivation (Psychology)
Narcissism
Naturalism
Normativity (Ethics)
Philosophers
Philosophy
Philosophy, English
Philosophy of mind
Plato
Political ethics
Political science
Political science--Philosophy
Practical reason
Pragmatism
Prediction (Logic)
Realism
Reasoning
Representation (Philosophy)
Representative government and representation
Republic (Plato)
Self (Philosophy)
Self-acceptance
Self-esteem
Semantics
Truth
Truth--Philosophy
Utopias
Wittgenstein, Ludwig,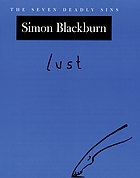 Covers
Alternative Names
Blackburn, S.

Blackburn Simon

Blackburn, Simon W. 1944-

Blackburn, Simon Walter 1944-

Blekbērns, Saimons 1944-

Simon Blackburn britischer Philosoph

Simon Blackburn Brits filosoof

בלקברן, סימון

سیمون بلک‌برن نویسنده و فیلسوف بریتانیایی

سیمۆن بلاکبێرن

블랙번, 사이먼

サイモン・ブラックバーン

ブラックバーン, サイモン

西蒙·布莱克本

Languages