Martinich, Aloysius
Most widely held works by Aloysius Martinich
The philosophy of language
by
John R Searle
( Book )
83 editions published between
1985
and 2013 in 3 languages and held by 1,716 WorldCat member libraries worldwide
What is meaning? How is linguistic communication possible? What is the nature of language? What is the relationship between language and the world? How do metaphors work? The Philosophy of Language, Sixth Edition, is an excellent introduction to such fundamental questions. Incorporating insights from new coeditor David Sosa, the sixth edition collects forty-eight of the most important articles in the field, making it the most up-to-date and comprehensive volume on the subject. Revised to address changing trends and contemporary developments, the sixth edition features eighteen new articles, including influential work by Kent Bach, Paul Boghossian, M.A.E. Dummett, Delia Graff Fara, Hartry Field, H.P. Grice and P.F. Strawson, Carl G. Hempel, Saul Kripke, Benson Mates, Hilary Putnam, Diana Raffman, Nathan Salmon, Stephen Schiffer, John R. Searle, Roy Sorenson, David Sosa, Dennis Stampe, and Ludwig Wittgenstein. A general introduction and introductions to each section give students background to the issues and explain the connections between them. A bibliography of suggested further reading follows each section. --from Amazon.com
Hobbes : a biography
by
Aloysius Martinich
( Book )
29 editions published between
1999
and 2013 in
English
and
Turkish
and held by 1,537 WorldCat member libraries worldwide
Thomas Hobbes (1588-1679) was the first great English philosopher and one of the most important theorists of human nature and politics in the history of Western thought. This book introduces Hobbes' main doctrines and arguments, covering all of Hobbes' philosophy
A companion to analytic philosophy
by
Aloysius Martinich
( Book )
43 editions published between
2001
and 2013 in
English
and held by 686 WorldCat member libraries worldwide
"The entries in this Companion are contributed by contemporary philosophers, including some of the most distinguished now living, such as Michael Dummett, Frank Jackson, P.M.S. Hacker, Israel Scheffler, John Searle, Ernest Sosa, and Robert Stalnaker. They discuss the arguments of influential figures in the history of analytic philosophy, among them Frege, Russell, Moore, Wittgenstein, and Quine. The articles on each philosopher provide clear and extensive analysis of profound and widely encountered concepts such as meaning, truth, knowledge, goodness, and the mind." "This volume is a resource for anyone interested in analytic philosophy."--Jacket
Philosophical writing : an introduction
by
Aloysius Martinich
( Book )
59 editions published between
1989
and 2016 in
English
and
Undetermined
and held by 608 WorldCat member libraries worldwide
"Substantially updated and revised, A.P. Martinich's text, Philosophical Writing: An Introduction, aims to help those with minimal experience in philosophy to think and write successfully. It helps students gain confidence in their essay-writing skills by improving their ability to present their knowledge and thoughts clearly." "This updated edition includes new examples of the structures of a philosophical essay, new examples of rough drafts, tips on how to study for a test, and a new section on how to utilize the internet effectively. This is an indispensable tool for all philosophy students."--Jacket
A Hobbes dictionary
by
Aloysius Martinich
( Book )
34 editions published between
1995
and 2007 in
English
and
Undetermined
and held by 587 WorldCat member libraries worldwide
"Thomas Hobbes is one of the first great modern philosophers. In developing a unified and comprehensive theory of the natural world, the nature of human beings, and politics, Hobbes's intellectual work ranged over philosophy, political theory, science, theology, history and mathematics. In particular, his version of the social contract theory is one of the enduring intellectual achievements of modern political and moral thought." "This dictionary provides a comprehensive expository account of over one hundred and thirty key concepts covering the entire range of Hobbes's thought. Extensively cross-referenced, the volume also includes a biography of Hobbes, a chronology of his life and works, a chronology of historical events in the early and mid-seventeenth century, and an annotated bibliography of Hobbes's major works, contemporary editions, and main secondary literature."--Jacket
Thomas Hobbes
by
Aloysius Martinich
( Book )
19 editions published between
1995
and 2005 in
English
and held by 512 WorldCat member libraries worldwide
The two gods of Leviathan : Thomas Hobbes on religion and politics
by
Aloysius Martinich
( Book )
24 editions published between
1992
and 2011 in
English
and
German
and held by 510 WorldCat member libraries worldwide
"As well as being considered the greatest English political philosopher, Hobbes has traditionally been thought of as a purely secular thinker, highly critical of all religion. In this provocative new study, Professor Martinich argues that conventional wisdom has been misled. In fact, he shows that religious concerns pervade Leviathan and that Hobbes was really intent on providing a rational defense of the Calvinistic Church of England that flourished under the reign of James I. Professor Martinich presents a close reading of Leviathan in which he shows that, for Hobbes, Christian doctrine is not politically destabilizing and is consistent with modern science."--Publisher's description
Analytic philosophy : an anthology
( Book )
26 editions published between
2000
and 2012 in
English
and
Undetermined
and held by 396 WorldCat member libraries worldwide
"Featuring updates and the inclusion of nine new chapters, Analytic Philosophy: An Anthology, 2nd Edition offers a comprehensive and authoritative collection of the most influential readings in analytic philosophy written over the past hundred years. Features broad coverage of analytic philosophy, including such topics as ethics, methodology, and freedom and personal identity Focuses on classic or seminal articles that were especially influential or significant New articles in this edition include "Proof of an External World" by G.E. Moore, "Criteria, Defeasibility, and Knowledge" by John McDowell, "Sensations and Brain Processes" by J.J.C. Smart, selections from Sense and Sensibilia by J.L. Austin, "Other Bodies" by Tyler Burge, "Individualism and Supervenience" by Jerry Fodor, "Responsibility and Avoidability" by Roderick Chisholm, "Alternative Possibilities and Moral Responsibility" by Harry Frankfurt, and "Personal Identity" by Derek Parfit Offers diverse approaches to analytic philosophy by including readings from Austin, Wittgenstein, Quine, and Davidson "
Communication and reference
by
Aloysius Martinich
( Book )
16 editions published in
1984
in 3 languages and held by 248 WorldCat member libraries worldwide
Much ado about nonexistence : fiction and reference
by
Aloysius Martinich
( Book )
7 editions published in
2007
in
English
and held by 240 WorldCat member libraries worldwide
"Fiction and nonexistence are closely intertwined because fiction often talks about non-existent entities, such as Hamlet and Sherlock Holmes. In Much Ado About Nonexistence. A. P. Martinich and Avrum Stroll, two of America's leading philosophers, provide a penetrating study of the relationship between fiction, existence, truth, and reference. Included in their discussion is a new theory of fiction, based on the speech act theory of H. P. Grice. The authors also critically discuss two versions of the theory of definite descriptions, Frege's and Russell's, and develop on alternative to Hilary Putnam's account of the relationship between natural kind terms and the world."--BOOK JACKET
more
fewer
Audience Level
0

1
Kids
General
Special
Audience level: 0.48 (from 0.29 for A Hobbes d ... to 0.95 for Pragmatics ...)
Related Identities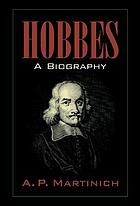 Alternative Names
Aloysius Martinich

Madiniqi, A. P. 1946-

Martinich, A. P.

Martinich A. P. 1946-....

Martinich, A. P. (Aloysius Patrick)

Martinich, A. P. (Aloysius Patrick), 1946-

Martinich Aloysius 1946-....

Martinich, Aloysius P.

Martinich Aloysius P. 1946-....

Martinich, Aloysius Patrick.

Martinich, Aloysius Patrick 1946-...

마티니치, A.P

마티니치, 엘로이시어스 P

Languages
Covers