Mekhon Yerushalayim le-ḥeḳer Yiśra'el
Most widely held works about Mekhon Yerushalayim le-ḥeḳer Yiśra'el
Most widely held works by Mekhon Yerushalayim le-ḥeḳer Yiśra'el
Living together separately : Arabs and Jews in contemporary Jerusalem
by
Michael Romann
( Book )
3 editions published between
1991
and 2014 in
English
and held by 1,010 WorldCat member libraries worldwide
Focusing on the conduct of everyday life, rather than ideology. Provides a look at the complex networks of practical relations developed by Jews and Arabs in over two decades of Israeli control of the city
The Israeli-Palestinian conflict : from conflict resolution to conflict management
by
Yaacov Bar-Siman-Tov
( )
9 editions published in
2007
in
English
and held by 658 WorldCat member libraries worldwide
The violent confrontation that erupted in September 2000 between Israel and the Palestinians developed into a protracted low-intensity confrontation. The confrontation exacted a heavy human toll on both sides, inflicted severe economic damage, and raised the level of enmity, hostility, and mistrust to levels that are hampering dialogue, not only in regard to the resolution of the conflict but also about its very management. The book focused on the causes of the confrontation, the goals of the sides, the distinctive characteristics of the confrontation as a low intensity conflict, the management strategies adopted by the sides, the reasons for the failure of the efforts to end or moderate the confrontation, the outcomes of the confrontation, its impact on both societies in different domains, and the phenomenon of unilateral disengagement as a unique strategy of conflict management in the Israeli-Palestinian conflict
Jerusalem architecture
by
Daṿid Ḳroyanḳer
( Book )
8 editions published between
1994
and 2002 in
English
and
French
and held by 527 WorldCat member libraries worldwide
One of Israel's leading city planners provides a pictorial and textual survey of the Holy City's architecture. it explores the old City's history and carries the reader through the ages via its architectural Opulance. the city is filled with one-of-a-kind properties which exclude it from definition in terms of traditional urban expression
Economics in urban conservation
by
Nathaniel Lichfield
( Book )
4 editions published in
1988
in
English
and held by 338 WorldCat member libraries worldwide
The role of economics in urban conservation is relatively underdeveloped. Professor Lichfield has added to his other pioneering studies in this innovative and important exposition of approach, method and techniques for the systematic application of economics in the conservation of urban areas. In order to establish an appropriate base for the economic analysis and application in parts III, IV and V of the book, the opening sections provide essential background information about the management and planning for conservation in the urban system in general and examine the special place of the cultural built heritage: those building and objects chosen by society for particular protection. Written in a highly accessible style, Economics in Urban Conservation makes a major contribution to an understanding of how economics in conservation can help in achieving a sensible balance between continuity and change in the built environment
Technological infrastructure policy : an international perspective
by
Morris Teubal
( Book )
7 editions published between
1996
and 2010 in
English
and held by 157 WorldCat member libraries worldwide
Technological Infrastructure Policy provides a systematic treatment of technological infrastructure (TI) and Technological Infrastructure Policy (TIP) which are emerging fields of interest both for academic economists and for policy makers in both advanced and developing economies. The specific topics covered include: the role of TI in economic growth and development; the nature and definition of TI; TI-components; the relationships between TI and markets; salient features of TIP. Technological Infrastructure Policy reflects the distinction made between basic and advanced TI. Basic TI involves the collective absorption of foreign technology for subsequent diffusion to domestic firms. Several chapters explicitly deal with this process with an emphasis on the supply of advisory services to small and medium enterprises. Advanced TI involves precompetitive, cooperation research and development in cutting edge technologies undertaken by consortia of firms. Several examples of advanced TIP are given. The novel integration of various conceptual and practical aspects of TI and TIP is the strong point of this book
Justice in Israel : a study of the Israeli judiciary
by
Shimon Shetreet
( Book )
6 editions published between
1993
and 1994 in
English
and held by 144 WorldCat member libraries worldwide
"This work is a study of the Israeli judiciary with particular emphasis on the Supreme Court"
Country on the move : migration to and within Israel, 1948-1995
by
Gabriel Lipshitz
( Book )
4 editions published in
1998
in
English
and held by 136 WorldCat member libraries worldwide
Country on the Move presents original research and a comprehensive multidisciplinary analysis of the spatial aspects of migration. It considers the spatial results of two diametrically opposed policies: planning from above to settle the North African and Asian newcomers in the 1950s, and planning by market forces for immigrants from the former Soviet Union in the 1990s. Unlike other books on immigration, Country on the Move also analyzes internal migration within Israel, which is an outcome of the regional disparities produced by immigration. Moreover, it compares the empirical findings in Israel with international trends, and its analysis can serve as a foundation for setting spatial immigration policy. Audience: Researchers specializing in population geography, migration, and regional development; university students on all levels who are taking courses in these subjects; and top officials in government ministries that deal with immigration
more
fewer
Audience Level
0

1
Kids
General
Special
Audience level: 0.51 (from 0.32 for The Israel ... to 0.76 for The Jerusa ...)
Related Identities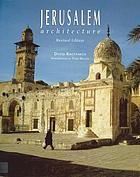 Covers
Alternative Names
Mekhon Yerushalayim le-meḥḳar
<<ha->>Universiṭah ha-ʻIvrit bi-Yerushalayim. Mekhon Yerushalayim le-ḥeḳer Yiśra'el

Institute for Israel Studies

Institute for Israel Studies Jerusalem

Institute for Israel Studies Yerûšālayim

Institute for Jerusalem Studies

J.I.I.S.

J.I.I.S. (Jerusalem Institute for Policy Research)

Jerusalem Institute for Israel Studies

Jerusalem Institute for Jerusalem Studies

Jerusalem Institute for the Study of Israel

Jerusalem Jerusalem Institute for Israel Studies

Jerusalem Mekhon Yerushalayim Leheqer Yisrael

Jerusalem Mekhon Yerushalayim Lemehqar

JIIS

JIIS (Jerusalem Institute for Policy Research)

Ḳeren li-Yerushalayim Mekhon Yerushalayim le-ḥeḳer Yiśra'el

Maʿhad Ūršalīm al-Quds li-dirāsāt Isrāʾīl

Makhon Yerushalayim leheqer Yisrael

Mekhon Yerushalayim le-Ḥeḳer Yiśra'el

Mekhon Yerushalayim leheqer Yisrael

Mekhon Yerushalayim Lemehqar

Meḵôn Yerûšālayim le-Ḥēqer Yiśrā'ēl

Mkwn Yrwšalayim lḥeqer Yiśraʾel

Mkwn Yrwšalayim lmeḥqar

Universiṭah ha-ʿIvrit bi-Yerushalayim. Mekhon Yerushalayim le-ḥeḳer Yiśraʾel

מכון ירושלים לחקר ישראל

معهد أورشليم القدس لدراسات إسرائيل

Languages