Poterba, James M.
Most widely held works by James M Poterba
Tax policy and the economy
by
National Bureau of Economic Research
( Book )
76 editions published between
1987
and 2009 in
English
and
Undetermined
and held by 478 WorldCat member libraries worldwide
The five papers in this volume represent a cross section of some of the best applied research that bears on tax policy deliberations. Each paper provides new data and new insights about an important question in tax or expenditure policy. In several cases, the research papers were motivated by suggestions or questions at previous Tax Policy and the Economy meetings
Public policies and household saving
by
James M Poterba
( Book )
15 editions published between
1994
and 2007 in
English
and held by 459 WorldCat member libraries worldwide
The seven articles in this volume collect and analyze extensive data on government policies affecting saving in each of the G-7 countries. Each chapter focuses on one country and addresses a core set of topics: types of accumulated household saving and debt; tax policies toward capital income; saving in the form of public and private pensions, including Social Security and similar programs; saving programs that receive special tax treatment; and saving through insurance
International comparisons of household saving
by
James M Poterba
( Book )
15 editions published between
1994
and 2007 in
English
and held by 359 WorldCat member libraries worldwide
Governments and corporations may chip in, but around the world houshold saving is the biggest factor in national saving. To better understand why saving rates differ across countries, this volume provides the most up-to-date analyses of patterns of household saving behavior in Canada, Italy, Japan, Germany, the United Kingdom, and the United States. Each of the six chapters examines micro data sets of household saving within a particular country and summarizes statistics on patterns of saving by age, income, and other demographic factors. The authors provide age-earning profiles and analyses o
Fiscal institutions and fiscal performance
by
James M Poterba
( Book )
20 editions published in
1999
in
English
and held by 347 WorldCat member libraries worldwide
Fiscal Institutions and Fiscal Performance probes the role that budgetary institutions play in explaining the size of a country's financial deficit and, within that framework, explores the range of likely corrective actions that might limit the size of such deficits. This far-reaching collection considers the design and operation of fiscal institutions; it scrutinizes the effect of budgetary rules and procedures on fiscal-policy outcomes around the world; and it examines those combinations of institutional structure and fiscal policy that might best restrict the advance of budget deficits, limit the growth of national debt, and ensure fiscal responsibility
Housing markets in the United States and Japan
by
Yukio Noguchi
( Book )
13 editions published between
1994
and 2007 in
English
and held by 307 WorldCat member libraries worldwide
Although Japan and the United States are the world's leading economies, there are significant differences in the ways their wealth is translated into living standards. A careful comparison of housing markets illustrates not only how living standards in the two countries differ, but also reveals much about saving patterns and how they affect wealth accumulation. In this volume, ten essays discuss the evolution of housing prices, housing markets and personal savings, housing finance, commuting, and the impact of public policy on housing markets. The studies reveal surprising differences in housi
Empirical foundations of household taxation
by
Martin S Feldstein
( Book )
14 editions published in
1996
in
English
and held by 290 WorldCat member libraries worldwide
Despite decades of interest by scholars and policy makers in the effect of tax policy on household behavior, there is still considerable controversy about the key empirical links among tax rates, household behavior, and revenue collections. The eight papers in this volume present new statistical findings on how taxes affect a range of household decisions, including labor supply, saving, choice of health insurance plan, choice of child care arrangements, portfolio choice, and tax evasion. They also present new analytical results on the effects of different types of tax policy. All of this research relies on household-level data - drawn either from public-use tax return files provided by the U.S. Treasury or from large household-level surveys - to explore various aspects of the relationship between taxes and household behavior
Borderline case : international tax policy, corporate research and development, and investment
by
James M Poterba
( Book )
11 editions published between
1900
and 1998 in
English
and held by 230 WorldCat member libraries worldwide
"The growing integration of world markets for capital and goods, coupled with the rise of instantaneous worldwide communication, has made identification of corporations as "American," "Dutch," or "Japanese" extremely difficult. Yet tax treatment does depend of where a firm is chartered. And, as Borderline Case documents, there is little doubt that tax rules for firms doing business in several nations--firms that account for more than three-quarters of corporate R & D spending in the United States--have substantial effects on corporate decisionmaking and, ultimately, U.S. competitiveness. This book explores the impact of the U.S. tax code and its incentives on the international activities of U.S.- and foreign-based firms: basic research outlays, expenditures on product and process development, and plant and equipment investment. The authors include industry experts from large multinational firms in technology and pharmaceuticals, academic researchers who have explored the quantitative impact of tax provisions on R & D, and tax policy analysts who have examined international tax rules in the broader context of tax reform. These experts look at how corporate investment and R & D are shaped by specific tax provisions, such as the definition of taxable income, relative tax burdens on domestic and foreign business, taxation of earnings repatriated to the United States, deductibility of expenses of worldwide operations, and U.S. corporate taxes relative to other countries. The volume explores prescriptions and prospects for tax reform and reviews major reform proposals and their implications for the behavior of multinational business."--Publisher's description
Fiscal reform in Colombia : problems and prospects
( Book )
5 editions published in
2005
in
English
and held by 208 WorldCat member libraries worldwide
"Colombia, once a model of fiscal discipline for other Latin American nations, has seen its fiscal situation deteriorate since the early 1990s. Higher government spending, taxes that did not keep pace with expenditures, and severe recession led to an unsustainable debt-to-GDP ratio of 52 percent in 2002. Short-term tax increases, even coupled with spending reforms, have not restored Colombia to fiscal balance. A Colombian government commission charged with researching more long-term tax and fiscal reforms gave rise to the selected essays included in this book, each coauthored by Colombian and North American public finance experts. The analyses and recommendations have particular policy relevance for developing economies."--Jacket
Why do economists disagree about policy? : the roles of beliefs about parameters and values
by
Victor R Fuchs
( Book )
13 editions published in
1997
in
English
and held by 91 WorldCat member libraries worldwide
This paper reports the results of surveys of specialists in labor economics and public economics at 40 leading research universities in the United States. Respondents provided opinions of policy proposals; quantitative best estimates and 95% confidence intervals for economic parameters; answers to values questions regarding income redistribution, efficiency versus equity, and individual versus social responsibility; and their political party identification. We find considerable disagreement among economists about policy proposals. Their positions on policy are more closely related to their values than to their estimates of relevant economic parameters or to their political party identification. Average best estimates of the economic parameters agree well with the ranges summarized in surveys of relevant literature, but the individual best estimates are usually widely dispersed. Moreover, economists, like experts in many fields, appear more confident of their estimates than the substantial cross-respondent variation in estimates would warrant. Finally although the confidence intervals in general appear to be too narrow, respondents whose best estimates are farther from the median tend to give wider confidence intervals for those estimates
more
fewer
Audience Level
0

1
Kids
General
Special
Audience level: 0.34 (from 0.03 for Tax policy ... to 0.74 for The costs ...)
Related Identities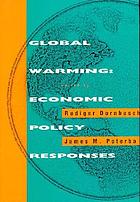 Alternative Names
James M. Poterba Amerikaans econoom

James M. Poterba amerikansk ekonom

James M. Poterba amerikansk økonom

James Poterba

James Poterba US-amerikanischer Ökonom und Hochschullehrer

Poterba, J.

Poterba, J. 1958-

Poterba, J. (James)

Poterba, J. (James), 1958-

Poterba, J. M. 1958-

Poterba, James

Poterba, James 1958-

Poterba, James M.

Poterba, James Michael 1958-

Languages
Covers