Worster, Donald 1941-
Most widely held works about Donald Worster
Most widely held works by Donald Worster
Nature's economy : a history of ecological ideas
by
Donald Worster
( Book )
85 editions published between
1977
and 2011 in 6 languages and held by 2,709 WorldCat member libraries worldwide
Nature's Economy is a wide-ranging investigation of ecology's past. It traces the origins of the concept, discusses the thinkers who have shaped it, and shows how it in turn has shaped the modern perception of our place in nature
Dust Bowl : the southern plains in the 1930s
by
Donald Worster
( Book )
35 editions published between
1979
and 2012 in
English
and
Undetermined
and held by 2,670 WorldCat member libraries worldwide
Personal recollections recreate experiences of two Dust Bowl communities
A river running west : the life of John Wesley Powell
by
Donald Worster
( Book )
21 editions published between
2000
and 2002 in
English
and held by 2,662 WorldCat member libraries worldwide
Intrepid explorer, careful scientist, talented writer, and dedicated conservationist, Powell led the expedition that put the Colorado River on American maps and revealed the Grand Canyon to the world. In A River Running West, Donald Worster tells the story of Powell's great adventures and describes his historical significance. Worster paints a vivid portrait of how this man emerged from the early nineteenth-century world of immigrants, fervent religion, and rough-and-tumble rural culture, and barely survived the Civil War battle at Shiloh. The heart of Worster's biography is Powell's epic journey down the Colorado in 1869, a tale of harrowing experiences, lethal accidents, and breathtaking discoveries. After years in the region collecting rocks and fossils and learning to speak the local Native American languages, Powell returned to Washington as an eloquent advocate for the West, one of America's first and most influential conservationists. But in the end, he fell victim to a clique of Western politicians who pushed for unfettered economic development, relegating the aging explorer to a quiet life of anthropological contemplation
A passion for nature : the life of John Muir
by
Donald Worster
( Book )
18 editions published between
2008
and 2011 in
English
and held by 2,425 WorldCat member libraries worldwide
A definitive biography traces the life of John Muir from his boyhood in Scotland up to his death on the eve of World War I and offers important insights into the passionate nature of America's first great conservationist and founder of the Sierra Club
The wealth of nature : environmental history and the ecological imagination
by
Donald Worster
( )
21 editions published between
1993
and 1994 in
English
and held by 2,333 WorldCat member libraries worldwide
"Hailed as "one of the most eminent environmental historians of the West" by Alan Brinkley in The New York Times Book Review, Donald Worster has been a leader in reshaping the study of American history. Winner of the prestigious Bancroft Prize for his book Dust Bowl, Worster has helped bring humanity's interaction with nature to the forefront of historical thinking. Now, in The Wealth of Nature, he offers a series of thoughtful, eloquent essays which lay out his views on environmental history, tying the study of the past to today's agenda for change." "The Wealth of Nature captures the fruit of what Worster calls "my own intellectual turning to the land." History, he writes, represents a dialogue between humanity and nature - though it is usually reported as if it were simple dictation. Worster takes as his point of departure the approach expressed early on by Aldo Leopold, who stressed the importance of nature in determining human history, Leopold pointed out that the spread of bluegrass in Kentucky, for instance, created new pastures and fed the rush of American settlers across the Appalachians, which affected the contest between Britain, France, and the U.S. for control of the area. Worster's own work offers an even more subtly textured understanding, noting in this example, for instance, that bluegrass itself was an import from the Old World which supplanted native vegetation - a form of "environmental imperialism." He ranges across such areas as agriculture, water development, and other questions, examining them as environmental issues, showing how they have affected - and continue to affect - human settlement. Environmental history, he argues, is not simply the history of rural and wilderness areas; cities clearly have a tremendous impact on the land, on which they depend for their existence. He argues for a comprehensive approach to understanding our past as well as our present in environmental terms."
Rivers of empire : water, aridity, and the growth of the American West
by
Donald Worster
( Book )
23 editions published between
1985
and 2010 in
English
and held by 1,564 WorldCat member libraries worldwide
When Henry David Thoreau went for his daily walk, he would consult his instincts on which direction to follow. More often than not his inner compass pointed west or southwest. "The future lies that way to me," he explained, "and the earth seems more unexhausted and richer on that side." In his own imaginative way, Thoreau was imitating the countless young pioneers, prospectors, and entrepreneurs who were zealously following Horace Greeley's famous advice to "go west." Yet while the epic chapter in American history opened by these adventurous men and women is filled with stories of frontier hardship, we rarely think of one of their greatest problems--the lack of water resources. And the same difficulty that made life so troublesome for early settlers remains one of the most pressing concerns in the western states of the late-twentieth century. The American West, blessed with an abundance of earth and sky but cursed with a scarcity of life's most fundamental need, has long dreamed of harnessing all its rivers to produce unlimited wealth and power. In Rivers of Empire, award-winning historian Donald Worster tells the story of this dream and its outcome. He shows how, beginning in the mid-nineteenth century, Mormons were the first attempting to make that dream a reality, damming and diverting rivers to irrigate their land. He follows this intriguing history through the 1930s, when the federal government built hundreds of dams on every major western river, thereby laying the foundation for the cities and farms, money and power of today's West. Yet while these cities have become paradigms of modern American urban centers, and the farms successful high-tech enterprises, Worster reminds us that the costs have been extremely high. Along with the wealth has come massive ecological damage, a redistribution of power to bureaucratic and economic elites, and a class conflict still on the upswing. As a result, the future of this "hydraulic West" is increasingly uncertain, as water continues to be a scarce resource, inadequate to the demand, and declining in quality. Rivers of Empire represents a radically new vision of the American West and its historical significance. Showing how ecological change is inextricably intertwined with social evolution, and reevaluating the old mythic and celebratory approach to the development of the West, Worster offers the most probing, critical analysis of the region to date. He shows how the vast region encompassing our western states, while founded essentially as colonies, have since become the true seat of the American "Empire." How this imperial West rose out of desert, how it altered the course of nature there, and what it has meant for Thoreau's (and our own) mythic search for freedom and the American Dream, are the central themes of this eloquent and thought-provoking story--a story that begins and ends with water
Under western skies : nature and history in the American West
by
Donald Worster
( Book )
16 editions published between
1992
and 1994 in
English
and held by 1,040 WorldCat member libraries worldwide
The West has long been central to the American identity, and the writing of western history has reflected our changing sense of ourselves. For decades, the story of the West has been told as a glorious tale of conquest and rugged individualism--a triumphant march of progress. But recently a new school of historians has taken a second look at this tradition, creating what is known as "new western history," an approach that gives a central role to the environment, native peoples, and the concentration of power in the hands of a few elites. And foremost among the new western historians is Donald Worster. In Worster's writings, the western past emerges not as a march of Manifest Destiny, but as an unfolding relationship between man and nature, and the forging of a multicultural society. In Under Western Skies, Worster conveys the power of the new western history with eleven eloquent and graceful essays. He provides an introduction to the changing traditions of western historical writing, and then demonstrates his own approach through fascinating case studies. Identifying himself as an environmental historian, he writes compellingly of the changing relationship between the land, native Americans, and the descendants of Europe. For example, he takes a hard look at the struggle by the Lakota to regain ownership of the Black Hills, examining not only the legal history of treaties and court cases but also the place of the Black Hills in Indian religion and the way they have been exploited under U.S. management. He discusses the cowboy (a romantic figure almost ignored by historians) in terms of the new ecology that arose from livestock ranching--the endless miles of fencing, the changes in the environment wrought by extensive grazing, wild life of the range almost wiped out because they were considered a threat to sheep and cattle. But Worster's view of nature isn't as simple or as linear as for instance Bill McKibben's stark picture in The End of Nature, a picture Worster argues against. From the mining ghost towns of the Rockies to the uprooted farm families of the Dust Bowl, nature sometimes wins the struggle. Even the Hoover Dam, he reminds us, may one day be overcome by the patient Colorado River. "Human domination over nature is quite simply an illusion, a passing dream by a naive species. It is an illusion that has cost us much, ensnared us in our own designs, given us a few boasts to make about our courage and genius, but all the same it is an illusion." These gracefully composed essays offer both intriguing insights into important aspects of our history and a new appreciation for the place of nature, native peoples, and struggles over money and power in the western past
The Ends of the earth : perspectives on modern environmental history
by
Donald Worster
( Book )
30 editions published between
1980
and 2003 in
English
and held by 996 WorldCat member libraries worldwide
Since 1492, when Columbus "discovered" America, the world has been moving toward an increasingly integrated global economy, higher population levels and consequently greater resource demands, and an increasingly precarious state of the biosphere. These developments play a major part in both modern history and in daily life. Understanding their interrelationships and development is crucial to the future of humanity and of the Earth, and is the unifying theme of this collection of readings. -- Publishers description
An unsettled country : changing landscapes of the American West
by
Donald Worster
( )
7 editions published in
1994
in
English
and
Undetermined
and held by 982 WorldCat member libraries worldwide
The landscape of the West has for too long been seen as a challenge to be overcome. But in Worster's view it is seeing how people have dealt with and, all too often, mishandled nature that gives urgency to better understanding the region's ecological history. Worster argues for a new relationship of western people to their surroundings based on benfits to a community rather than on gains to individuals
more
fewer
Audience Level
0

1
Kids
General
Special
Audience level: 0.22 (from 0.11 for The wealth ... to 0.96 for I confini ...)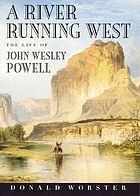 Covers
Alternative Names
Donald Worster

Donald Worster Amerikaans historicus

Donald Worster historiador estadounidense

Donald Worster historien américain

Donald Worster US-amerikanischer Historiker

Worster, Donald E.

Worster, Donald E. 1941-

ウォスター, ドナルド

オースター, ドナルド

ドナルド・オースター

Languages