Leaman, Oliver 1950-
Most widely held works by Oliver Leaman
Encyclopedia of death and dying
( Book )
22 editions published between
2001
and 2014 in
English
and held by 1,060 WorldCat member libraries worldwide
"In recent years there has been a massive upsurge in academic, professional and lay interest in mortality, an interest reflected in the burgeoning academic and professional literature, in the popular media, and in the proliferation of professional roles and training courses associated with aspects of death and dying." "Despite its all-prevading significance, however, the majority of reference material on death and dying has been designed for particular disciplinary audiences and has addressed only specific academic or professional concerns. There has been an urgent need for an authoritative but accessible reference work reflecting the multidisciplinary nature of the field." "Consolidating and contextualizing the disparate research that has been carried out to date, the Encyclopedia of Death and Dying explores and explains the phenomena of death and dying and related concepts from the varied approaches of disciplines and related professions in the arts, social sciences, humanities, medicine and the sciences." "In addition to scholars and students in the field, the Encyclopedia will be of interest to professionals and practitioners whose work brings them into contact with dying, dead and bereaved people. The definitive death and dying reference source, it is an essential tool for teaching, research and independent study."--Jacket
The Qur'an : an encyclopedia
by
Oliver Leaman
( Book )
22 editions published between
2005
and 2011 in
English
and held by 887 WorldCat member libraries worldwide
"Authored by 43 international experts, the objective of The Qur'an: an Encyclopedia is to present this diversity of thought, approach and school in order to give a strong appreciation of the range of response that the text has provoked throughout its history. It provides students and researchers with a powerful one-volume resource covering all aspects of the text and its reception." "The volume assumes no previous knowledge of the Qur'an, Islam or Arabic, Technical terms are explained in the text itself and the style of each entry is designed to be as self-contained as possible. Entries are cross-referenced and many include a brief bibliography. At the end of the work there is a substantial annotated bibliography providing a detailed guide to the most significant books, journals and articles in Qur'anic studies. Three comprehensive indexes are included."--Jacket
History of Islamic philosophy
by
Seyyed Hossein Nasr
( Book )
35 editions published between
1995
and 2008 in
English
and
French
and held by 869 WorldCat member libraries worldwide
Islamic Philosophy has often been treated as mainly of historical interest, belonging to the history of ideas rather than to philosophy. This is volume challenges this belief. The Routledge History of Philosophy is made up entirely of essays by a distinguished list of writers. They provide detailed discussions of the most important thinkers and the key concepts in Islamic philosophy, from earliest times to the present day
A brief introduction to Islamic philosophy
by
Oliver Leaman
( Book )
15 editions published between
1999
and 2014 in
English
and
Turkish
and held by 821 WorldCat member libraries worldwide
Ever since the growth of Islam as a religious and political movement, Muslim thinkers have sought to understand the theoretical aspects of their faith by using philosophical concepts. In this text, the author outlines this history and demonstrates that, although the development of Islamic philosophy is closely linked with Islam itself, its form is not essentially connected to religion, and its leading ideas and arguments are of general philosophical significance. The author illustrates the importance of Islamic thought within philosophy through the use of many modern examples. He describes and contrasts the three main movements in Islamic philosophy--Peripatetic, Sufi and Illuminationist--and examines the Persian as well as the Arabic traditions. Coverage is given to key aspects of Islamic philosophy, including epistemology, ontology, politics, ethics, and philosophy of language, providing readers with a full and rounded view of the discipline. This book will be for second-year undergraduates and above in philosophy, religious studies and Islamic studies and also to the lay reader concerned with philosophical and religious issues
An introduction to medieval Islamic philosophy
by
Oliver Leaman
( Book )
34 editions published between
1985
and 2002 in 5 languages and held by 735 WorldCat member libraries worldwide
This book is an introduction to debates in philosophy within the medieval Islamic world. It discusses a number of themes which were controversial within the philosophical community of that period: the creation of the world out of nothing, immortality, resurrection, the nature of ethics, and the relationship between natural and religious law. The author provides an account of the arguments of Farabi, Avicenna, Ghazali, Averroes and Maimonides on these and related topics. His argument takes into account the significance of the conflict between faith and reason, religion and philosophy. The book sets out to show how interesting these philosophical debates are, and criticizes the view that these arguments are of no more than historical interest. -- Back cover
Encyclopedia of Asian philosophy
by
Oliver Leaman
( Book )
22 editions published between
2000
and 2013 in
English
and held by 669 WorldCat member libraries worldwide
From Abhidharma to Zurvan, this important new resource identifies and defines the principal concepts and individuals in Asian philosophy throughout the world. The comprehensive geographic coverage encompasses China, Japan, India, the Middle East, the United States and Australasia, with an emphasis on contemporary developments and movements. Featuring 650 signed A-Z entries, the Encyclopedia emphasises the present-day vitality of Asian philosophy, and provides extensive coverage of trends such as the reciprocal exchange of theories between East and West, and new schools of thought such as orientalism. Entries include: * Confucius and Confucianism * karma * shamanism * no-self * Madhyamaka School of Buddhism * hungry ghosts * orientalism * Ramanuja * simplicity * Yi Yulgok * Wantokism * Chuang-tzu/Zhuangzi * tantra * harmony * Sufism * Yin-Yang * Mulla Sadra * Zen * and much more
Key concepts in Eastern philosophy
by
Oliver Leaman
( Book )
21 editions published between
1998
and 2000 in
English
and
Japanese
and held by 632 WorldCat member libraries worldwide
"An extensive glossary of the main terms and concepts used in Eastern philosophy. including concepts from: Zoroastrianism, Sufism, Concucianism, Taoism, Hinduism, Islam, Shintoism, & Buddhism."
Islamic philosophy : an introduction
by
Peter S Groff
( Book )
31 editions published between
2007
and 2013 in
English
and
Undetermined
and held by 625 WorldCat member libraries worldwide
"Ever since the growth of Islam as a religious and political movement, Muslim thinkers have sought to understand the theoretical aspects of their faith by using philosophical concepts. Leaman outlines this history and demonstrates that, although the development of Islamic philosophy is closely linked with Islam itself, its form is not essentially connected to any particular religion, and its leading ideas and arguments are of general philosophical significance. The author illustrates the importance of Islamic thought within philosophy through the use of many modern examples. He describes and contrasts the three main movements in Islamic philosophy - Peripatetic, Sufi and Illuminationist - and examines the Persian as well as the Arabic traditions. Wide coverage is given to key aspects of Islamic philosophy, including epistemology, ontology, politics, ethics and philosophy of language, providing readers with a balanced view of the discipline. The second edition has been thoroughly revised and updated throughout, including the addition of two new chapters on recent debates surrounding Islam's need for an enlightenment, and on the future of Islamic philosophy."--Pub. desc
Averroes and his philosophy
by
Oliver Leaman
( Book )
22 editions published between
1988
and 2016 in
English
and held by 608 WorldCat member libraries worldwide
Despite his important stature in the history of philosophy, Averroes is a thinker whose work has been left largely unexplored in this century. It is the aim of this book to rectify this omission, and to argue that his philosophical output is of considerable philosophical as well as historical significance. -- Product Description
The Cambridge companion to medieval Jewish philosophy
by
Daniel H Frank
( Book )
27 editions published between
2003
and 2007 in
English
and
Chinese
and held by 607 WorldCat member libraries worldwide
From the ninth to the fifteenth centuries Jewish thinkers living in Islamic and Christian lands philosophized about Judaism. Influenced first by Islamic theological speculation and the great philosophers of classical antiquity, and then in the late medieval period by Christian Scholasticism, Jewish philosophers and scientists reflected on the nature of language about God, the scope and limits of human understanding, the eternity or createdness of the world, prophecy and divine providence, the possibility of human freedom, and the relationship between divine and human law. Though many viewed philosophy as a dangerous threat, others incorporated it into their understanding of what it is to be a Jew. This Companion presents all the major Jewish thinkers of the period, the philosophical and non-philosophical contexts of their thought, and the interactions between Jewish and non-Jewish philosophers. It is a comprehensive introduction to a vital period of Jewish intellectual history
more
fewer
Audience Level
0

1
Kids
General
Special
Audience level: 0.31 (from 0.05 for Evil and s ... to 0.60 for Averroes a ...)
Related Identities
Associated Subjects
Africa, North
Arab countries
Asia
Asia, Central
Averroës,
Bible.--Job
Bible.--Old Testament
Death
Faith and reason--Islam
God (Judaism)
Good and evil--Religious aspects--Judaism
Hadith
Interfaith relations
Ishrāqīyah
Islam
Islam--Essence, genius, nature
Islamic philosophy
Islam--Philosophy
Jewish philosophers
Jewish philosophy
Judaism
Judaism--Doctrines
Judaism--Essence, genius, nature
Judaism--History of doctrines
Judaism--Medieval and early modern period
Maimonides, Moses,
Middle East
Motion pictures
Muslim philosophers
Muslim philosophers--Biography
Peripatetics
Philosophy
Philosophy, Ancient
Philosophy, Asian
Philosophy, Medieval
Philosophy, Modern
Philosophy, Modern--Forecasting
Philosophy and religion
Philosophy--Forecasting
Qur'an
Religion
Religion and science
Religion--Philosophy
Suffering--Religious aspects--Judaism
Sufism
Thanatology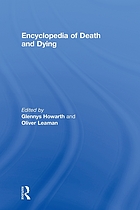 Alternative Names
Leaman, Oliver

Leaman, Oliver 1950-...

Leaman, Oliver Norbert Harold 1950-

Leaman Olivier 1950-....

Oliver Leaman American philosopher

Oliver Leaman britischer Philosoph und Judaist

Oliver Leaman Brits Judaïst

Oliver Leaman filósofo estadounidense

أوليفر ليمان، 1950-

リーマン, オリバー

Languages
Covers