Pelletier, Cathie
Most widely held works by Cathie Pelletier
A marriage made at Woodstock
by
Cathie Pelletier
( Book )
10 editions published between
1994
and 2014 in
English
and held by 736 WorldCat member libraries worldwide
A look at the children of the counter-culture and their adjustment to the New Age. Fred and Lorraine Stone are very much aware their friends are selling out, but a little blind that they are not so different themselves. By the author of The Bubble Reputation
The funeral makers
by
Cathie Pelletier
( Book )
17 editions published between
1986
and 2014 in
English
and
German
and held by 703 WorldCat member libraries worldwide
The McKinnons, the first family of small-town Mattagash, Maine, plan for the funeral of their matriarch but not for the misadventures that follow, including fourteen-year-old Amy Joy's liaison with Mattagash's blackest sheep
The weight of winter
by
Cathie Pelletier
( Book )
10 editions published between
1977
and 2014 in
English
and held by 631 WorldCat member libraries worldwide
Third in a trilogy set in the marvelous fictional town of Mattagash, Maine, by the acclaimed author of The Funeral Makers and Once Upon a Time on the Banks. The New York Times Book Review calls Pelletier's work "powerful stuff ... her sentences are sharp and unique as snowflakes."
The bubble reputation : a novel
by
Cathie Pelletier
( Book )
7 editions published between
1993
and 2014 in
English
and held by 630 WorldCat member libraries worldwide
Cathie Pelletier has been called a "bitingly funny, highly original novelist" and in The Bubble Reputation her strong clear voice as a writer truly comes to the forefront. Full of powerful scenes and down-home wisdom, this novel is the story of Rosemary O'Neal and her northern Maine family, including her slightly daft mother, garrulous sister Miriam who wears only green, and gay Uncle Bishop, a 300-pound know-it-all whose current boyfriend has a penchant for ladies' shoes. Add to this confusion a former college roommate, Lizzie, who uses Rosemary's house to hide from her husband and rendezvous with her lover. Rosemary had lived for eight years with William in a big, rambling house in rural Maine. Then William commited suicide on a trip to London, leaving Rosemary with a lot of questions, anger, and no way to say good-bye
Once upon a time on the banks
by
Cathie Pelletier
( Book )
6 editions published between
1989
and 1991 in
English
and held by 625 WorldCat member libraries worldwide
Beaming Sonny home
by
Cathie Pelletier
( Book )
9 editions published between
1996
and 2014 in
English
and
Undetermined
and held by 620 WorldCat member libraries worldwide
A tragicomedy on a lovesick man who kidnaps two women to get his ex-wife's attention. Sonny, 36, holds them in a trailer while giving interviews to CNN, the event having become something of a media circus. The novel looks at the impact on a town and on the kidnaper's family, glued to the TV and proud their son is on the news. By the author of A Marriage Made at Woodstock
The one-way bridge : a novel
by
Cathie Pelletier
( Book )
6 editions published in
2013
in
English
and held by 517 WorldCat member libraries worldwide
Welcome to Mattagash, the last town in the middle of the northern Maine wilderness. The road dead-ends here, but Mattagash's citizens are fiercely proud. Yet this simple town connected by a single one-way bridge is anything but tranquil. While neighbors bicker publicly over trivialities such as offensive mailbox designs and gossip about suspicious newcomers, they privately struggle to navigate deeper issues?scandals, loss, failed ambitions, the scars of war ... and a mysterious dead body in the woods. With her trademark wit and keen eye for detail, Pelletier has assembled an unforgettable cast of endearing and eccentric characters, from scheming mailmen and peeping toms to lovesick waitresses and loggers whose underhandedness belies their ingenuity. The citizens of Mattagash will make you laugh and cheer for them as they stumble into one another's lives and strive to define themselves in a changing world that threatens to leave them behind
The summer experiment
by
Cathie Pelletier
( Book )
3 editions published between
2014
and 2015 in
English
and held by 455 WorldCat member libraries worldwide
"A boring summer vacation turns unexpectedly interesting when mysterious lights appear over eleven-year-old Roberta's hometown in northern Maine. Roberta is convinced she and her best friend Marillee can win the Maine State Science Fair if only they can find an amazing project to showcase. Communicating with aliens would certainly do the trick"--
A year after Henry : a novel
by
Cathie Pelletier
( Book )
5 editions published in
2014
in
English
and held by 335 WorldCat member libraries worldwide
Bixley, Maine. One year after Henry Munroe's fatal heart attack at age forty-one, his doting parents, prudish wife, rebellious son, and wayward brother are still reeling. So is Evie Cooper, a bartender, self-proclaimed "spiritual portraitist," and Henry's former mistress. While his widow, Jeanie, struggles with the betrayal, Henry's overbearing mother is making plans to hold a memorial service. As the date of the tribute draws closer and these worlds threaten to collide, the Munroes grapple with the frailty of their own lives and the knowledge that love is all that matters
Running the bulls : a novel
by
Cathie Pelletier
( Book )
6 editions published between
2005
and 2014 in
English
and held by 199 WorldCat member libraries worldwide
One year and six days into an unsatisfactory retirement, Howard Woods is awakened by his wife in the early hours of the morning to hear the news of a decades-old betrayal. He does not take it well. Howard upends his well-ordered life and, to the dismay of his family, announces his intention of traveling to Spain to join the annual running of the bulls in Pamplona
more
fewer
Audience Level
0

1
Kids
General
Special
Audience level: 0.23 (from 0.17 for A country ... to 0.53 for The Allaga ...)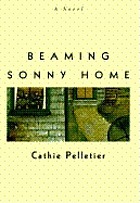 Alternative Names
McKinnon, K. C.
Languages
Covers