Crider, Bill 1941-
Most widely held works by Bill Crider
Murder among the OWLS
by
Bill Crider
( Book )
14 editions published between
2007
and 2013 in
English
and held by 1,398 WorldCat member libraries worldwide
Sheriff Rhodes investigates the murder of a senior women with interests in literary societies, treasure hunting, and suitors
Murder under blue skies
by
Willard Scott
( Book )
10 editions published between
1998
and 1999 in
English
and held by 1,396 WorldCat member libraries worldwide
After two decades as a TV weatherman, Stanley Waters quits to open a bed-and-breakfast in Virginia, only to have the opening night spoiled by a murder. An opportunity for Stanley to do some sleuthing with a lady police chief on whom he has an eye
Of all sad words
by
Bill Crider
( Book )
13 editions published between
2008
and 2009 in
English
and held by 1,306 WorldCat member libraries worldwide
Sheriff Dan Rhodes finds himself in the hot seat after persuading the county commissioners to open a Citizens' Sheriff's Academy when the students become the prime suspects in the explosion of a mobile home and a dead man is found nearby
Murder in the mist : a Stanley Waters mystery
by
Willard Scott
( Book )
7 editions published in
1999
in
English
and held by 1,241 WorldCat member libraries worldwide
A local businessman is killed in a re-enactment of a Civil War battle in Virginia. Sleuth Stanley Waters, a retired weatherman and a participant in the re-enactment, opens an investigation. By the author of Murder Under Blue Skies
Murder in the air
by
Bill Crider
( Book )
12 editions published between
2010
and 2011 in
English
and held by 1,225 WorldCat member libraries worldwide
Local complaints about unpleasant smells originating from Lester Hamilton's chicken farm escalate to the point of the farmer's murder, prompting an investigation by Sheriff Dan Rhodes
Murder in four parts
by
Bill Crider
( Book )
15 editions published between
2008
and 2013 in
English
and held by 1,141 WorldCat member libraries worldwide
When Sheriff Rhodes is asked to join the Clearview Barbershop Chorus, he suspects there's an ulterior motive, because he can't sing a note. Fortunately, his detecting skills hit all the right notes
Murder of a beauty shop queen
by
Bill Crider
( Book )
12 editions published between
2012
and 2013 in
English
and held by 1,131 WorldCat member libraries worldwide
"Investigating the murder of a hair stylist and party girl who was killed in her salon while waiting to meet a mysterious client, Sheriff Dan Rhodes finds the case complicated by the theft of copper and car batteries and the terrorizing antics of a pregnant nanny goat. By the Anthony Award-winning author of The Wild Hog Murders."--Publishers Description
The wild hog murders
by
Bill Crider
( Book )
12 editions published in
2011
in
English
and held by 1,027 WorldCat member libraries worldwide
When an infestation of feral pigs culminates in a murder in Blacklin County, Sheriff Dan Rhodes finds the ensuing investigation complicated by angry hog hunters, a crusading talk-show host, a bounty hunter, and the reappearance of a troublemaking motorcycle duo
Death by accident : a Sheriff Dan Rhodes mystery
by
Bill Crider
( Book )
10 editions published between
1990
and 2014 in
English
and held by 1,015 WorldCat member libraries worldwide
In Clearview, Texas, three murders occur while a dispute rages between the local historical society and the Sons and Daughters of Texas over some town artifacts. Sheriff Dan Rhodes tries to determine if there is a connection
A time for hanging
by
Bill Crider
( Book )
12 editions published between
1989
and 2014 in
English
and held by 1,002 WorldCat member libraries worldwide
The author's expertise as a writer of mysteries (the Sheriff Rhoades mysteries) adds greatly to this eminently readable Western. It is competently written in an economic style, fast and sure in accomplishing its goal to provide an attention-riveting whodunit. Lizzie Randall, the preacher's daughter, is murdered. The men of the west Texas town are set on lynching Paco Morales, a Mexican teenager who happened to be in the vicinity at the time. No proof, but, after all, he is only a Mexican. Reason and/or conscience work on most of the would-be lynchers, so that, in the end justice is served. The list of suspects grows to include almost everyone in the story, thus providing an agreeable tangle of clues
A mammoth murder
by
Bill Crider
( Book )
12 editions published between
2005
and 2013 in
English
and held by 996 WorldCat member libraries worldwide
Texas Sheriff Dan Rhodes returns to action after eccentric Bud Turley's discovery of a large tooth purported to belong to Bigfoot leads to the murder of Bud's closest friend
Compound Murder : a Dan Rhodes mystery
by
Bill Crider
( Book )
9 editions published between
2013
and 2014 in
English
and held by 974 WorldCat member libraries worldwide
"Before classes start one morning, the body of English instructor Earl Wellington is found outside the building of the community college campus in Clearview. Wellington was clearly involved in a struggle with someone and has died as a result. Sheriff Dan Rhodes pursues and arrests a student, Ike Terrell, who was fleeing the campus. Ike's father is Able Terrell, a survivalist who has withdrawn from society and lives in a gated compound. He's not happy that his son has chosen to attend the college, and he's even less happy with the arrest. Rhodes discovers that Wellington had a confrontation with Ike over a paper that Wellington insisted was plagiarized. Wellington also had a confrontation with the dean. As the number of suspects increases, it's up to Rhodes to puzzle through the murder"--
Half in love with artful death : a Dan Rhodes mystery
by
Bill Crider
( Book )
7 editions published in
2014
in
English
and held by 944 WorldCat member libraries worldwide
"The local community college and an antique dealer team up to have a workshop for artists. One local man, Burt Collins, isn't fond of the art, and he isn't fond of having the artists in town. Sheriff Dan Rhodes is called to the antique store because Collins has been accused of vandalizing some paintings. When Rhodes arrives, two men are restraining Collins. But before Rhodes can take Collins into custody, a near riot breaks out. Rhodes gets the situation under control with the help of college math instructor and wannabe cop Seepy Benton. Later that day Rhodes has to help the county animal control officer round up some runaway donkeys, and that evening there's a robbery at a local convenience store. After looking into the robbery, Rhodes goes by to see Collins and talk to him about the vandalism. Collins isn't talking because he's been killed, his head bashed in with a bust of Dale Earnhardt, Jr. Rhodes is faced with other problems, too: a naked woman in a roadside park and a gang of meth-cookers. It seems as if a Sheriff's work is never done. Half in Love with Artful Death is the 21st book in this entertaining and original series. It's the perfect time for mystery fans to discover this Texan star of the genre, Bill Crider."--
Red, white, and blue murder
by
Bill Crider
( Book )
11 editions published between
2003
and 2013 in
English
and held by 885 WorldCat member libraries worldwide
It hasn't rained in two months, and the sweltering heat has everything and everyone primed to erupt. First, Sheriff Rhodes must keep his cool when a local reporter accuses him and other elected officials of corruption. Next, a hunting shack mysteriously burns to the ground with a good 'ole boy county commissioner inside. Someone wanted him dead - but who?
Between the living and the dead
by
Bill Crider
( Book )
7 editions published between
2015
and 2016 in
English
and held by 877 WorldCat member libraries worldwide
Life is never easy for Texas Sheriff Dan Rhodes. When he is called in the middle of the night to investigate gunshots at a haunted house, Rhodes finds the body of meth dealer Neil Foshee. Recently released from jail, Foshee has his fair share of potential murderers, including former girlfriend Vicki, her new boyfriend, the nephew of Clearview's mayor, and Foshee's criminal cousins Earl and Louie. Complicating matters is Seepy Benton, the community college math professor who has a new summer job. He's founded Clearview Paranormal Investigations and wants to solve the murder by communing with Foshee's ghost. But when Benton connects with something else instead and a second body is found, Rhodes is left with more questions than ever. Who's the dead person? How long has the body been hidden? Is Benton really able to communicate with ghosts? And, most important, what, if anything, does the body have to do with Neil Foshee's death?
A ghost of a chance
by
Bill Crider
( Book )
10 editions published between
2000
and 2014 in
English
and held by 866 WorldCat member libraries worldwide
Dan Rhodes investigates as inmates of the county jail insist the jail is haunted, a group of teenagers proclaim that they've seen ghosts in the local cemetery, and then the leader of the crusade to save the cemetery is found--dead in an open grave
Medicine show
by
Bill Crider
( Book )
8 editions published between
1990
and 2014 in
English
and held by 784 WorldCat member libraries worldwide
Ray Storey plays the role of Kit Carson in Col. A.J. Mahaffey's Authentic Medicine Show. Storey's using his job with the show to travel around the country to look for the men who killed his parents, and of course there's a showdown in the end. Also accompanying the show are an alcoholic doctor and the colonel's daughter
Muttketeer!
by
Bill Crider
( Book )
7 editions published between
1997
and 1999 in
English
and
Undetermined
and held by 781 WorldCat member libraries worldwide
Locked out of the school while Joe and his friends are inside, Wishbone imagines himself as D'Artagnan, a young seventeenth-century Frenchman who achieves his dream of becoming one of the prestigious musketeers who guard the king and his court
A romantic way to die : a Sheriff Dan Rhodes mystery
by
Bill Crider
( Book )
10 editions published between
2001
and 2003 in
English
and held by 746 WorldCat member libraries worldwide
"Dan Rhodes, the sheriff of Blacklin County, Texas, has seen more than his share of strange events during his time in office, most recently he exorcised a ghost from the county jail, but nothing could have prepared him for the group of writers that has descended upon blacklin County."--Jacket
A bond with death
by
Bill Crider
( Book )
12 editions published between
2004
and 2011 in
English
and held by 687 WorldCat member libraries worldwide
Sally Good blamed the Internet for a lot of things ... but most of all she blamed it for having made it easy for someone to find out that she was related by marriage to a witch. And for making it so easy to send a distorted version of that information to practically everyone at the college where she worked and the entire community it served
more
fewer
Audience Level
0

1
Kids
General
Special
Audience level: 0.13 (from 0.08 for Muttketeer ... to 0.17 for A bond wit ...)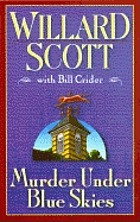 Alternative Names
Carter, Nick
MacLane, Jack, 1941-
Bill Crider American writer

Bill Crider Amerikaans romanschrijver

크라이더, 빌 1941-

クライダー, ビル

ビル・クライダー

Languages
Covers