Philbrick, Nathaniel
Most widely held works about Nathaniel Philbrick
Most widely held works by Nathaniel Philbrick
Mayflower : a story of courage, community, and war
by
Nathaniel Philbrick
( Book )
37 editions published between
2006
and 2014 in 4 languages and held by 5,563 WorldCat member libraries worldwide
From the perilous ocean crossing to the shared bounty of the first Thanksgiving, the Pilgrim settlement of New England has become enshrined as our most sacred national myth. Yet, as author Philbrick reveals, the true story of the Pilgrims is much more than the well-known tale of piety and sacrifice; it is a 55-year epic. The Mayflower's religious refugees arrived in Plymouth Harbor during a period of crisis for Native Americans, as disease spread by European fishermen devastated their populations. Initially the two groups maintained a fragile working relationship. But within decades, New England erupted into King Philip's War, a savage conflict that nearly wiped out colonists and natives alike, and forever altered the face of the fledgling colonies and the country that would grow from them. Philbrick has fashioned a fresh portrait of the dawn of American history--dominated right from the start by issues of race, violence, and religion.--From publisher description
In the heart of the sea : the tragedy of the whaleship Essex
by
Nathaniel Philbrick
( Book )
105 editions published between
1999
and 2015 in 12 languages and held by 4,950 WorldCat member libraries worldwide
In 1819, the 238-ton Essex set sail from Nantucket on a routine voyage for whales. Fifteen months later, the unthinkable happened: in the farthest reaches of the South Pacific, the Essex was rammed and sunk by an enraged sperm whale. Its twenty-man crew, fearing cannibals on the islands to the west, decided instead to sail their three tiny boats for the distant South American coast. They would eventually travel over 4,500 miles. The next three months tested just how far humans could go in their battle against the sea as, one by one, they succumbed to hunger, thirst, disease and fear. ... This is a timeless account of the human spirit under extreme duress, but it is also a story about a community and about the kind of men and women who lived in a forbidding, remote island like Nantucket. -- Dust jacket
The last stand : Custer, Sitting Bull, and the Battle of the Little Bighorn
by
Nathaniel Philbrick
( Book )
23 editions published between
2010
and 2014 in
English
and held by 3,800 WorldCat member libraries worldwide
The bestselling author of "Mayflower" sheds new light on one of the iconic stories of the American West, reminding readers that the Battle of the Little Bighorn was also, even in victory, the last stand for the Sioux and Cheyenne Indian nations
Sea of glory : America's voyage of discovery : the U.S. Exploring Expedition, 1838-1842
by
Nathaniel Philbrick
( Book )
31 editions published between
2003
and 2014 in 3 languages and held by 3,077 WorldCat member libraries worldwide
In 1838, the U.S. government launched the largest discovery voyage the Western world had ever seen-6 sailing vessels and 346 men bound for the waters of the Pacific Ocean. Four years later, the U.S. Exploring Expedition returned with an astounding array of accomplishments and discoveries: 87,000 miles logged, 280 Pacific islands surveyed, 4,000 zoological specimens collected, including 2,000 new species, and the discovery of the continent of Antarctica. And yet at a human level, the project was a disaster-not only had 28 men died and 2 ships been lost, but a series of sensational courts-martial had also ensued that pitted the expedition's controversial leader, Lieutenant Charles Wilkes, against almost every officer under his command. Though comparable in importance and breadth of success to the Lewis and Clark Expedition, the Ex. Ex. has been largely forgotten. Now, Nathaniel Philbrick re-creates this chapter of American maritime history in all its triumph and scandal. Sea of glory combines meticulous history with spellbinding human drama as it circles the globe from the palm-fringed beaches of the South Pacific to the treacherous waters off Antarctica and to the stunning beauty of the Pacific Northwest, and, finally, to a court-martial aboard a ship of the line anchored off New York City
Bunker Hill : a city, a siege, a revolution
by
Nathaniel Philbrick
( Book )
16 editions published between
2012
and 2014 in
English
and held by 2,833 WorldCat member libraries worldwide
Recounts the events of the Boston battle that ignited the American Revolution, tracing the experiences of Patriot leader Dr. Joseph Warren, a newly recruited George Washington, and British General William Howe. Boston, Massachusettts in 1775 is an island city occupied by British troops after a series of incendiary incidents by patriots who range from citizens to vigilantes. After the Boston Tea Party, British and American soldiers and Massachusetts residents have maneuvered around each other until April 19th, when violence erupts at Lexington and Concord. In June, with the city cut off from supplies by a British blockade and Patriot militia poised in siege, skirmishes give way to war in the Battle of Bunker Hill
The Mayflower and the pilgrims' new world
by
Nathaniel Philbrick
( Book )
5 editions published between
2008
and 2014 in
English
and held by 2,606 WorldCat member libraries worldwide
After a journey across the Atlantic, the Mayflower's passengers were saved from destruction with the help of the natives of the Plymouth region. For fifty years, peace was maintained as Pilgrims and Natives worked together. But that trust was broken with the next generation of leaders, and conflict erupted that nearly wiped out English and natives alike
Revenge of the whale : the true story of the whaleship Essex
by
Nathaniel Philbrick
( Book )
6 editions published between
2002
and 2004 in
English
and held by 1,870 WorldCat member libraries worldwide
Recounts the 1820 sinking of the whaleship "Essex" by an enraged sperm whale and how the crew of young men survived against impossible odds. Based on the author's adult book "In the Heart of the Sea."
Valiant ambition : George Washington, Benedict Arnold, and the fate of the American Revolution
by
Nathaniel Philbrick
( Book )
5 editions published in
2016
in
English
and held by 1,571 WorldCat member libraries worldwide
In the summer of 1776, Washington's army in Brooklyn and New York City faced one of the largest invading forces ever assembled by the British Empire. After suffering a series of devastating defeats, Washington's vulnerable and dejected troops were forced to evacuate the southern tip of Manhattan Island. Three weeks later, however, near the Canadian border, one of his favorite and most talented generals accomplished a tactical miracle by stalling the British advance in a viciously fought naval battle on Lake Champlain. An American defeat would have effectively ended the war, and it was Benedict Arnold who saved his young country from ruin. Moving beyond the storied victories at Trenton and Princeton and the ordeal of the Continental army at Valley Forge, Philbrick shows how the injuries Arnold suffered at the Battle of Saratoga set Washington's greatest fighting general on the road to treason. Arnold was an impulsive but sympathetic hero whose misfortunes at the hands of self-serving politicians undermined his faith in the legitimacy of the rebellion. By 1780, he had fled to the enemy after his failed attempt to surrender the American fortress at West Point to the British. During the same period, Washington came to embrace the full scope of leadership. The book tracks the messy collision of military and political goals and shows how the deep divisions among the American people posed a greater threat to their cause than the British army. In a new country wary of tyrants, Washington's unmatched ability to rise above the petty politics of his time enabled him to recognize the war that really mattered. In his treason, Arnold may actually have saved America. By intertwining the stories of Washington and Arnold, Philbrick reveals the dark path America traveled during its revolution. This is a portrait of a people in crisis and the war that gave birth to a nation
The last stand Custer, Sitting Bull, and the Battle of the Little Bighorn
by
Nathaniel Philbrick
( Recording )
11 editions published in
2010
in
English
and held by 1,450 WorldCat member libraries worldwide
Philbrick carries readers back to the 1876 battle in Montana mythologized as "Custer's Last Stand." Focusing on the charismatic Sitting Bull and the recklessly brave George Armstrong Custer, Philbrick constructs a narrative of the battle that became the archetypal story of the West
Why read Moby-Dick?
by
Nathaniel Philbrick
( Book )
8 editions published between
2011
and 2014 in
English
and held by 1,350 WorldCat member libraries worldwide
Shares expert guidelines on how to read and appreciate Herman Melville's classic work, offering insight into its history, characters, and themes while explaining its literary relevance in the modern world
more
fewer
Audience Level
0

1
Kids
General
Special
Audience level: 0.14 (from 0.00 for The Mayflo ... to 1.00 for Nathaniel ...)
Associated Subjects
Airplane crash survival
American Revolution (1775-1783)
Arnold, Benedict,
Bradford, William
Bradford, William,
Bunker Hill, Battle of (Boston, Massachusetts : 1775)
Church, Benjamin,
Custer, George A.--(George Armstrong),
Essex (Ship : 1806)
Essex (Whaleship)
Ethnological expeditions
Ethnology
Fairy tales--Film adaptations
Generals
Indian captivities
Indians of North America
Indians of North America--Wars
Indian Wars (Dakota : 1876)
King Philip's War (1675-1676)
Little Bighorn, Battle of the (Montana : 1876)
Massachusetts
Massachusetts--Boston
Massachusetts--Nantucket
Massachusetts--Nantucket Island
Melville, Herman,
Moby Dick (Melville, Herman)
Montana
New England
Oceania
Pacific Ocean
Pilgrims (New Plymouth Colony)
Sea stories, American
Shipwrecks
Shipwreck survival
Sitting Bull,
South Pacific Ocean
Sperm whale
Sperm whale hunting
Survival at sea
Traitors
Travel
United States
United States.--Continental Army
United States Exploring Expedition
Washington, George,
Whaleboats
Whales
Whaling
Whaling ships
Wilkes, Charles,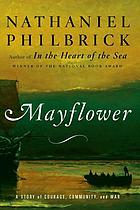 Alternative Names
Nathaniel Philbrick Amerikaans schrijver

Nathaniel Philbrick author, scholar

Nathaniel Philbrick écrivain américain

Nathaniel Philbrick scrittore statunitense

Philbrick, Nat

Philbrick, Nat 1956-

Philbrick, Nathaniel.

נתניאל פילבריק

פילבריק, נתנאל 1956-

פילבריק, נתנאל. בן־פורת, נעה

필브릭, 나다니엘

필브릭, 너새니얼

ナサニエル フィルブリック

フィルブリック, ナサニエル

拿塔尼爾‧菲畢里克

Languages
Covers