Greenfield, Susan
Most widely held works about Susan Greenfield
Most widely held works by Susan Greenfield
Mind change : how digital technologies are leaving their mark on our brains
by
Susan Greenfield
( Book )
22 editions published between
2014
and 2016 in 3 languages and held by 1,526 WorldCat member libraries worldwide
"Google. Facebook. Twitter. Repeat. We live in a world unimaginable even a few decades ago, one like no other in human history. It's a parallel world where we can be on the move in the real world, yet always hooked into an alternative time and place. And although it's a two-dimensional world of sight and sound, it offers instant information, connected identities, and constant novelty. In this world, our screen technologies are increasingly where we work, where we unwind, where we relieve our boredom and where we learn. The subsequent transformation in how we live and think is a vitally important issue, perhaps even the most important issue of our time. When toddlers are given iPads, and adults spend ten hours a day staring at a screen, can we afford to assume that our brave new screen technologies are harmless tools? Blending a wide range of scientific studies, news events, and cultural criticism with brio and verve, Mind Change presents an incisive snapshot of the global 'now.' Greenfield examines how the dawn of the Digital Age has already altered our cultural landscape, fueled an epidemic of oversharing, and transformed how we learn, remember and spread information -- and how these innovations are changing our physical brains. A warning cry, a shot across the bow, and a call to action, Mind Change explores the social, cultural and physiological ramifications of our new digital lifestyle"--
The private life of the brain : emotions, consciousness, and the secret of the self
by
Susan Greenfield
( Book )
24 editions published between
2000
and 2002 in
English
and held by 1,383 WorldCat member libraries worldwide
"Rich in insights from such diverse realms as pharmacology, psychology, neuroscience and everyday life, The Private Life of the Brain traces the life of our mind and reveals how our childhood experiences; intense emotions like fear, depression, and euphoria; and the drugs that induce these extreme feelings dramatically affect who we are. She argues that emotions exist at the core of our selves to a greater or lesser degree, depending on how much we are using - or losing - our mind at any given moment."--Jacket
The human brain : a guided tour
by
Susan Greenfield
( Book )
43 editions published between
1997
and 2015 in 8 languages and held by 1,156 WorldCat member libraries worldwide
"In this accessible book, you will first view the brain with nothing but the naked eye, then learn about the different regions of the brain and their functions and relevance to the operation of the organ as a whole. Then Dr. Greenfield will show you the various problems inherent in the localization of the different brain functions through the application of simple, but familiar, processes like movement and vision. After this, you are ready to examine the brain under the microscope. You will see how brain cells communicate with each other and how such communication can be dramatically modified by drugs. Dr. Greenfield will also lead you on a step-by-step journey as the brain develops from a single fertilized egg to a fully developed organ, constantly changing as a result of experience to create a truly unique individual. Finally, you will explore the mysterious topic of memory - how it works and where it occurs in the brain."--Jacket
Journey to the centers of the mind : toward a science of consciousness
by
Susan Greenfield
( Book )
15 editions published in
1995
in
English
and held by 728 WorldCat member libraries worldwide
In Journey to the Centers of the Mind, neuroscientist Susan Greenfield offers an intriguing, unifying theory of consciousness that encompasses both phenomenological mental events and physical aspects of brain function. Using information gathered from clues in animal behavior, human brain damage, computer science, neurobiology, and philosophy, Greenfield offers a "concentric theory" of consciousness, and shows how certain events in the brain correspond to our qualitative experience of the world. Demonstrating the ways in which we can interpret the experience of consciousness in terms of interactions among neurons, she explores how much we can learn by continuing to find the links between our physical and mental inner worlds
The human mind explained : an owner's guide to the mysteries of the mind
by
Susan Greenfield
( Book )
5 editions published in
1996
in
English
and held by 665 WorldCat member libraries worldwide
This guide to the mysteries of the human brain ponders the complexities of the mind, as well as examining consciousness, imagination, fantasy, memory, language, and other topics
Brain story : unlocking our inner world of emotions, memories, ideas and desires
by
Susan Greenfield
( Book )
11 editions published between
2000
and 2001 in
English
and held by 303 WorldCat member libraries worldwide
"...In this highly readable and often mind-boggling tour through the brain's workings, Susan Greenfield brings the reader up to date on the latest theories and controversies of neuroscience. Drawing together many different strands of research, she tackles head-on the questions that have baffled philosophers and scientists since antiquity. Where are memories stored? Are our brains a product of nature or nurture? Will we ever build thinking robots? And are free will and consciousness nothing more than illusions produced by the subconscious mind?...."
Tomorrow's people : how 21st century technology is changing the way we think and feel
by
Susan Greenfield
( Book )
18 editions published between
2003
and 2004 in
English
and held by 285 WorldCat member libraries worldwide
"In Tomorrow's People acclaimed neuroscientist Susan Greenfield shows that, at the beginning of the twenty-first century, we are standing on the brink of a mind makeover more cataclysmic than anything in our history. The science and technology that are already at the heart of our lives may soon transform not just the way we live but also the way we think and feel. And as we learn to appreciate the dynamism and sensitivity of our brain circuitry the prospect of directly tampering with the very essence of our individuality becomes increasingly likely." "Here Susan Greenfield imagines life in the future: a world free of pain and disease, where we can manipulate our bodies with machinery, our moods with 'smart drugs' and our innate nature with gene therapy. She explores a world where what we eat, our relationships, jobs, even the way we fight wars will be transformed by technology; where 'home' becomes a blur of artificial images, sounds, textures and smells; where any other reality is unnecessary. In this virtual realm of 'dreams and shadows' the notion of our individual selves may in fact be obliterated entirely."--BOOK JACKET
I.D. : the quest for meaning in the 21st century
by
Susan Greenfield
( Book )
13 editions published between
2008
and 2009 in
English
and
Spanish
and held by 269 WorldCat member libraries worldwide
Greenfield argues persuasively that our individuality is under the microscope as never before. Two huge forces- new technologies and old ideologies- are, in their different ways, impacting on our minds. Never before have we more urgently needed to look at what we want for ourselves as individuals, our children and for our future society
2121 : a tale from the next century
by
Susan Greenfield
( Book )
10 editions published between
2013
and 2014 in
English
and held by 207 WorldCat member libraries worldwide
In the near future, humanity has experienced a great schism. The larger part is ruled by instinct and pleasure: they are ageless, beautiful yet wholly dependent on technology designed by previous generations to sustain them. Having no social structure or self-consciousness to speak of, to the minority they are simply known as the Others. But into this unmarked, timeless community walks Fred, the first visitor from a far-off land. His people are the N-Ps, governed by logic, revolted by the mindless, unfettered sollipsism of the Others. In all respects a model N-P, as Fred conducts
more
fewer
Audience Level
0

1
Kids
General
Special
Audience level: 0.36 (from 0.19 for The human ... to 0.87 for Susan Gree ...)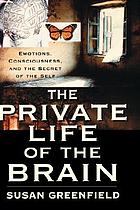 Covers
Alternative Names
Greenfield Baroness

Greenfield, Susan

Greenfield Susan 1950-....

Greenfield, Susan A.

Greenfield, Susan A. 1950-

Greenfield, Susan Adele

Greenfield, Susan Adele 1950-

Greenfield, Susan (Susan Adele)

*Greenfield , Susanna

Susan Greenfield ahli biologi asal Britania Raya

Susan Greenfield, Baroness Greenfield

Susan Greenfield, Baroness Greenfield Brits politica

Susan Greenfield britische Neurowissenschaftlerin

Susan Greenfield British scientist

Susan Greenfield britská bioložka a politička

Гринфилд, Сьюзен

סוזן גרינפילד

س. غرينفيلد، 1950-

سوزان قرینفیلد

سوزان گرینفیلد زیست‌شناس و سیاست‌مدار بریتانیایی

സൂസൻ ഗ്രീൻഫീൾഡ്

그린필드, 수전 1950-

グリーンフィールド, スーザン

スーザン・グリーンフィールド

蘇珊·格林菲爾德

Languages