Ghosh, Amitav 1956-
Most widely held works about Amitav Ghosh
more
fewer
Most widely held works by Amitav Ghosh
Sea of poppies
by
Amitav Ghosh
( Book )
103 editions published between
2008
and 2018 in 10 languages and held by 2,679 WorldCat member libraries worldwide
Preparing to fight China's nineteenth-century Opium Wars, a motley assortment of sailors and passengers, including a bankrupt rajah, a widowed tribeswoman, and a free-spirited French orphan, comes to experience family-like ties that eventually span continents, races, and generations
The Glass Palace : a novel
by
Amitav Ghosh
( Book )
111 editions published between
1988
and 2018 in 12 languages and held by 2,265 WorldCat member libraries worldwide
"Tells of Rajkumar, a poor boy lifted on the tides of political and social chaos, who creates an empire in the Burmese teak forest. During the British invasion of 1885, when soldiers force the royal family out of the Glass Palace and into exile, Rajkumar befriends Dolly, the woman whose love will shape his life. He cannot forget her, and years later, as a rich man, he goes in search of her."--Jacket
The hungry tide
by
Amitav Ghosh
( Book )
81 editions published between
2004
and 2017 in 11 languages and held by 1,933 WorldCat member libraries worldwide
Off the easternmost coast of India lies the immense archipelago of tiny islands known as the Sundarbans. Life here is precarious, ruled by the unforgiving tides and the constant threat of attacks by Bengal tigers. Into this place of vengeful beauty come two seekers from different worlds, whose lives collide with tragic consequences. The settlers of the remote Sundarbans believe that anyone without a pure heart who ventures into the watery island labyrinth will never return. With the arrival of two outsiders from the modern world, the delicate balance of small community life uneasily shifts. Piya Roy is a marine biologist, of Indian descent but stubbornly American, in search of a rare dolphin. Kanai Dutt is an urbane Delhi businessman, here to retrieve the journal of his uncle, who died mysteriously in a local political uprising. When Piya hires an illiterate but proud local fisherman to guide her through the crocodile-infested backwaters, Kanai becomes her translator. From this moment, the tide begins to turn. A contemporary story of adventure and romance, identity and history, The Hungry Tide travels deep into one of the most fascinating regions on earth, where the treacherous forces of nature and human folly threaten to destroy a way of life
River of smoke
by
Amitav Ghosh
( Book )
63 editions published between
2011
and 2018 in 9 languages and held by 1,884 WorldCat member libraries worldwide
Amid a cyclone in the Bay of Bengal, three vessels, and the diverse occupants within, converge on Canton's Fanqui-Town, or Foreign Enclave, which is a powder keg awaiting a spark to ignite the Opium Wars
Flood of fire : a novel
by
Amitav Ghosh
( Book )
47 editions published between
2015
and 2018 in 6 languages and held by 1,485 WorldCat member libraries worldwide
"The stunningly vibrant final novel in the bestselling Ibis Trilogy It is 1839 and China has embargoed the trade of opium, yet too much is at stake in the lucrative business and the British Foreign Secretary has ordered the colonial government in India to assemble an expeditionary force for an attack to reinstate the trade. Among those consigned is Kesri Singh, a soldier in the army of the East India Company. He makes his way eastward on the Hind, a transport ship that will carry him from Bengal to Hong Kong. Along the way, many characters from the Ibis Trilogy come aboard, including Zachary Reid, a young American speculator in opium futures, and Shireen, the widow of an opium merchant whose mysterious death in China has compelled her to seek out his lost son. The Hind docks in Hong Kong just as war breaks out and opium "pours into the market like monsoon flood." From Bombay to Calcutta, from naval engagements to the decks of a hospital ship, among embezzlement, profiteering, and espionage, Amitav Ghosh charts a breathless course through the culminating moment of the British opium trade and vexed colonial history. With all the verve of the first two novels in the trilogy, Flood of Fire completes Ghosh's unprecedented reenvisioning of the nineteenth-century war on drugs. With remarkable historic vision and a vibrant cast of characters, Ghosh brings the Opium Wars to bear on the contemporary moment with the storytelling that has charmed readers around the world."
The circle of reason
by
Amitav Ghosh
( Book )
86 editions published between
1986
and 2011 in 10 languages and held by 1,266 WorldCat member libraries worldwide
In a vivid and magical story, this novel traces the misadventures of Alu, a young master weaver in a small Bengali village who is falsely accused of terrorism. Alu flees his home, traveling through Bombay to the Persian Gulf to North Africa with a bird-watching policeman in pursuit
The shadow lines
by
Amitav Ghosh
( Book )
84 editions published between
1900
and 2017 in 11 languages and held by 1,244 WorldCat member libraries worldwide
"Opening in Calcutta in the 1960's. Amitav Ghosh's radiant second novel follows two families - one English, one Bengali as their lives intertwine in tragic and comic ways. The narrator, Indian born and English educated, traces events back and forth in time, from the outbreak of World War II to the late twentieth century, through decades of violence in Bengal, observing the ways in which political events invade private lives."--Page [4] of cover
The Calcutta chromosome : a novel of fevers, delirium & discovery
by
Amitav Ghosh
( Book )
88 editions published between
1995
and 2014 in 9 languages and held by 1,239 WorldCat member libraries worldwide
A computer operator in New York stumbles on information regarding an experiment in 1895 Calcutta to change people. In the experiment, mosquitos were used to transfer chromosomes from one person to another
The hungry tide
by
Amitav Ghosh
( )
16 editions published between
2005
and 2014 in
English
and
No Linguistic content
and held by 973 WorldCat member libraries worldwide
Off the eastern coast of Inda lies an extraordinary cluster of islands known as the Sundarbans. It is a raw but a beautiful sea--a place of man-eating tigers, river dolphins, huge crocodiles and devistating tides that sweep across the terrain without remorse. In this exotic land, marine biologist Piya, fisherman Fokir and translator Kanai meet. As they travel deep into the remote archipelago, they experience a territory at risk not only from natural disaster, but also from human foolishness and volatile politics
The great derangement : climate change and the unthinkable
by
Amitav Ghosh
( Book )
16 editions published between
2016
and 2017 in
English
and held by 963 WorldCat member libraries worldwide
"Are we deranged? The acclaimed Indian novelist Amitav Ghosh argues that future generations may well think so. How else to explain our imaginative failure in the face of global warming? In his first major book of nonfiction since In an Antique Land, Ghosh examines our inability -at the level of literature, history, and politics- to grasp the scale and violence of climate change. The extreme nature of today's climate events, Ghosh asserts, make them peculiarly resistant to contemporary modes of thinking and imagining. This is particularly true of serious literary fiction: hundred-year storms and freakish tornadoes simply feel too improbable for the novel; they are automatically consigned to other genres. In the writing of history, too, the climate crisis has sometimes led to gross simplifications; Ghosh shows that the history of the carbon economy is a tangled global story with many contradictory and counterintuitive elements. Ghosh ends by suggesting that politics, much like literature, has become a matter of personal moral reckoning rather than an arena of collective action. But to limit fiction and politics to individual moral adventure comes at a great cost. The climate crisis asks us to imagine other forms of human existence-a task to which fiction, Ghosh argues, is the best suited of all cultural forms. His book serves as a great writer's summons to confront the most urgent task of our time."
more
fewer
Audience Level
0

1
Kids
General
Special
Audience level: 0.33 (from 0.04 for History, n ... to 0.84 for The novels ...)
Related Identities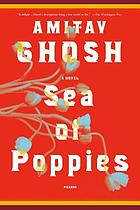 Covers
Alternative Names
Amitav Ghosh.

Amitav Ghosh 1956-....

Amitav Ghosh écrivain indien

Amitav Ghosh escritor indio

Amitav Ghosh Indiaas schrijver

Amitav Ghosh Indian writer

Amitav Ghosh indischer Schriftsteller

Amitav Ghosh scrittore e giornalista indiano

Amitava Ghosh.

Ghosh, Amitav

Амитав Гош

Амітав Ґош

Ամիտավ Գոշ

אמיטאב גוש

אמיטאב גוש סופר הודי

גוש, אמיטאב 1956-

أميتاف جوش، 1956-

أميتاف غوش

أميتاف غوش كاتب هندي

آمیتاو قوش

آمیتاو گوش نویسنده هندی

अमिताभ घोष

अमिताव घोष भारतीय लेखक

অমিতাভ ঘোষ

অমিতাভ ঘোষ ভারতীয় লেখক

ਅਮਿਤਾਵ ਘੋਸ਼

ਅਮਿਤਾਵ ਘੋਸ਼ ਭਾਰਤੀ ਲੇਖਕ

ଅମିତାଭ ଘୋଷ ଭାରତୀୟ ଲେଖକ

அமிதவ் கோசு

அமிதவ் கோசு சாகித்திய அகாதமி விருது பெற்ற ஆங்கில எழுத்தாளர்

అమితావ్ గోష్ భారతీయ రచయిత

ಅಮಿತಾವ್ ಘೋಷ್

അമിതാവ് ഘോഷ്

อมิตาภ โฆษ

고시, 아미타브 1956-

アミタヴ・ゴーシュ

ゴーシュ, アミタヴ

艾米塔·葛旭

Languages