Higgins, Kathleen Marie
Most widely held works about Kathleen Marie Higgins
Most widely held works by Kathleen Marie Higgins
A short history of philosophy
by
Robert C Solomon
( Book )
11 editions published between
1996
and 2010 in
English
and
Korean
and held by 1,410 WorldCat member libraries worldwide
Philosophy is a singularly expansive enterprise, a fascinating outgrowth of a human nature that demands we question who and why we are. In A Short History of Philosophy, the most accessible concise portrait of philosophy in seventy years, Robert Solomon and Kathleen Higgins meet the challenge of accurately and engagingly describing it all, reveling in philosophy as "the art of wonder," the search for meaning, a gripping, dramatic endeavor
The Cambridge companion to Nietzsche
by
Bernd Magnus
( Book )
36 editions published between
1996
and 2007 in
English
and held by 1,167 WorldCat member libraries worldwide
This book provides a chronologically organised summary of Nietzsche's published works, and an overview of their basic themes and concerns. A group of essays explore the nature of his philosophy and its relation to the modern and post-modern world
A passion for wisdom : a very brief history of philosophy
by
Robert C Solomon
( Book )
14 editions published between
1997
and 2007 in
English
and
Spanish
and held by 1,050 WorldCat member libraries worldwide
Readers eager to acquire a basic familiarity with the history of philosophy but intimidated by the task will find in A Passion for Wisdom: A Very Brief History of Philosophy a lively, accessible, and highly enjoyable tour of the world's great ideas. Without simplifying their subject, Robert Solomon and Kathleen Higgins tell the story of philosophy's development with great clarity and refreshing wit. The brevity of their study, in fact, allows readers to see more clearly the connections and divergences between philosophers, as well as the way ideas change, reappear, and evolve over time. The authors begin with the most ancient religious beliefs and bring us right up to the feminist and multicultural philosophies of the present. Along the way, major philosophers are highlighted, from Plato and Aquinas to William James and Simone deBeauvoir, and major categories explored, from metaphysics and ethics to politics and logic
What Nietzsche really said
by
Robert C Solomon
( Book )
17 editions published between
2000
and 2013 in
English
and
Chinese
and held by 1,027 WorldCat member libraries worldwide
Publisher Fact Sheet
Reading Nietzsche
by
Robert C Solomon
( Book )
17 editions published between
1988
and 1991 in
English
and
Undetermined
and held by 1,007 WorldCat member libraries worldwide
Paying particular attention to the issue of how to read Nietzsche, this book presents a series of accessible essays on the work of this influential German philosopher. The contributions include many of the leading Nietzsche scholars in the United States today - Frithjof Bergmann, Arthur Danto, Bernd Magnus, Christopher Middleton, Lars Gustaffson, Alexander Nehamas, Richard Schacht, Gary Shapiro, and Ivan Soll - and the majority of the essays have never been published. Works discussed include On the Genealogy of Morals, Beyond Good and Evil, Thus Spoke Zarathustra, Twilight of the Idols, and The Will to Power
Nietzsche's Zarathustra
by
Kathleen Marie Higgins
( Book )
12 editions published between
1987
and 2010 in
English
and held by 775 WorldCat member libraries worldwide
Nietzsche's Zarathustra takes an interdisciplinary approach to Nietzsche's Thus Spoke Zarathustra, focusing on the philosophical function of its literary techniques and its fictional mode of presentation. It argues that the fictional format is essential to Nietzsche's philosophical message in his work. Part of that message is Nietzsche's alternative to the Western worldview as developed by Plato's dialogues and the Christian Gospel, which he presents through the teachings of his hero, Zarathustra. Another part of that message is that any doctrine, including those of Zarathustra himself, has an ambivalent nature. <br /><br />Although doctrinal formulations are designed to preserve and communicate philosophical insights, they can become dead formulas, out of touch with the live philosophical discoveries that they aimed to capture. Thus Spoke Zarathustra explores Zarathustra's own vulnerability to this risk, and his way of regaining real connection with living wisdom. The doctrine of eternal recurrence, which is particular prominent in Zarathustra, is a case in point. The doctrine is offered in opposition to the worldview that Nietzsche associates with the Christian doctrine of sin, which in his view promotes a view of this life as devoid of intrinsic value. However, certain ways of adhering to this doctrine themselves rob life of its value. The book also defends the importance of Part IV of Thus Spoke Zarathustra, which many scholars have seen as unimportant by comparison with the first three parts. Nietzsche's Zarathustra argues that Part III would not have been a culmination for the work, and that Part IV is essential to Nietzsche's project. Part IV's allusions to Apuleius' The Golden Ass, an ancient Menippean satire, suggest that it should be read as a satire in which Zarathustra falls into and recovers from folly. It is thus the culminating statement of the point that there is always a discrepancy between the living philosophical insight and any attempt to articulate it
The Age of German idealism
( Book )
28 editions published between
1993
and 2008 in
English
and held by 753 WorldCat member libraries worldwide
The music between us : is music a universal language?
by
Kathleen Marie Higgins
( Book )
12 editions published between
2011
and 2014 in
English
and held by 707 WorldCat member libraries worldwide
Drawing on philosophy, psychology, musicology, linguistics, and anthropology, Higgins's richly researched study showcases the ways music is used in rituals, education, work, and healing, and examines how it provides such a reliable source of security and joy. With its profound integration in some of the most meaningful facets of society, she argues, music can form bonds between people that are even more psychologically and emotionally fundamental than language--to which it is often compared--pushing beyond linguistic barriers as a truly cross-cultural form of communication that can create solidarity across political divides. Uncovering this communicative universality through an impressive array of real-world examples, The Music between Us provides a new understanding of what it means to be musical and, in turn, human
From Africa to Zen : an invitation to world philosophy
by
Robert C Solomon
( Book )
12 editions published between
1993
and 2003 in
English
and held by 556 WorldCat member libraries worldwide
In this collection, 12 scholars of non-Western philosophy aim to provide an introduction to some of the great and often neglected philosophical traditions of the world. While some of these cultures have long, written philosophical traditions, in others philosophy is to be found in poetry, mythology and folk tales, or is inseparable from wisdom of life in general. Subjects include: Chinese thought, Japanese thought, American Indian attitudes, Latin American traditions, Arabic philosophy, Persian philosophy, African philosophy, Indian philosophies, esoteric philosophy
The music of our lives
by
Kathleen Marie Higgins
( Book )
9 editions published between
1991
and 2011 in
English
and
Undetermined
and held by 420 WorldCat member libraries worldwide
Although many of the world's musical traditions recognize the positive value of music for ethical life, the Western philosophical tradition has largely forgotten this idea. The dominance of formalism in musical aesthetics has encouraged this abandonment of the concept that music has an ethical dimension. Greater attention to musical experience and to the way that context affects the meaning that music communicates to performers and listeners help to bring music's ethical potential into focus. In The Music of Our Lives, Kathleen Marie Higgins illustrates that the arguments that Plato used to defend the ethical value of music are still applicable today. Music encourages ethically valuable attitudes and behavior, provides practice in skills that are valuable in ethical life, and symbolizes ethical ideals and the possibility of interpersonal harmony. In these ways it develops our ability to live well and to think clearly about our ethical situation. Music provides a model for the good human life. --Book Jacket
more
fewer
Audience Level
0

1
Kids
General
Special
Audience level: 0.29 (from 0.08 for The Age of ... to 0.74 for Solomon, R ...)
Related Identities
Associated Subjects
Aesthetics
Also sprach Zarathustra (Nietzsche, Friedrich Wilhelm)
Animals
Animals (Philosophy)
Art--Philosophy
Business ethics
Civilization, Western
Civilization, Western--Philosophy
Communication in music
Consciousness
Ethnophilosophy
Fröhliche Wissenschaft (Nietzsche, Friedrich Wilhelm)
Germany
Hegel, Georg Wilhelm Friedrich,
Humanities
Idealism
Intercultural communication in the performing arts
Love
Manuscripts
Metaphor
Music and language
Music--Moral and ethical aspects
Music--Philosophy and aesthetics
Music--Social aspects
Nietzsche, Friedrich Wilhelm,
Philosophers
Philosophy
Philosophy, American
Philosophy, German
Philosophy, Modern
Philosophy of mind
Proofs (Printing)
Religion--Philosophy
Sex
Solomon, Robert C
Texas--Austin
Visions in art
Woodruff, Paul,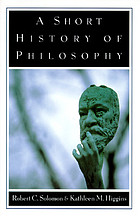 Alternative Names
Higgins, Kathleen.

Higgins, Kathleen 1954-

Higgins, Kathleen M.

Higgins, Kathleen M. 1954-

Higgins, Kathleen Marie

Kathleen Higgins American philosopher

Kathleen Higgins filósofa estadounidense

히긴스, 캐슬린

히긴스, 캐슬린 M

Languages
Covers