Horowitz, David 1939-
Most widely held works about David Horowitz
more
fewer
Most widely held works by David Horowitz
The Kennedys : an American drama
by
Peter Collier
( Book )
36 editions published between
1984
and 2009 in 4 languages and held by 3,622 WorldCat member libraries worldwide
Recounts in detail the family lives of members of the Kennedy clan, including the drug-taking and other dilemmas of the rising generation
The Rockefellers : an American dynasty
by
Peter Collier
( Book )
49 editions published between
1976
and 2004 in 7 languages and held by 3,328 WorldCat member libraries worldwide
This is the story of an American dynasty. It is the story of the father, who built the fortune. Of the son, who cleansed the name. Of the Brothers, who manipulated both the name and the fortune to their own ends. And of the Cousins, who often wish they had inherited neither
The Fords : an American epic
by
Peter Collier
( Book )
17 editions published between
1987
and 2009 in
English
and held by 2,331 WorldCat member libraries worldwide
Reveals the story of three generations of Fords, from Henry I, the mechanical wizard of the automobile and son Henry II, who saved the company from financial ruin and from Lee Iacocca
The Roosevelts : an American saga
by
Peter Collier
( Book )
15 editions published between
1994
and 1995 in
English
and held by 2,233 WorldCat member libraries worldwide
The story of the Roosevelts is usually seen as a tale of two presidents - Theodore and Franklin - who were distant cousins from distinct worlds, separated by time and politics. And of two families - the Oyster Bay and Hyde Park branches - that had little to do with each other. Now comes an explosive new portrait, The Roosevelts: An American Saga, which offers a completely unique view of America's longest lasting and most powerful dynasty. The Roosevelts were one family, an exclusive elite who began their history intimately related by bonds of love and ambition. In this brilliant biography, we see for the first time how the family divided into two branches and began an epic battle for the family legacy. We see for the first time how the ideals of two presidents were passed on to members of later generations, ennobling some and crushing others. The Roosevelts is a rare look at what brought this exceptional group of people together and what drove them apart. In this riveting book we see Teddy, the flamboyant politician and Rough Rider, who was also a "Papa Bear," passing on an ethos of sacrifice and achievement to his "cubs." There is Theodore Jr., the "crown prince," handpicked by his father to carry on the traditions of Oyster Bay but unable to complete the mission. And Alice, Teddy's acid-tongued and fiercely loyal daughter, whose antics became the talk of Washington and who finally became a caricature, raving against her cousin's New Deal and trying desperately to preserve her father's legacy. There's also Eleanor, daughter of Teddy's tragic brother, Elliott, who translated the unhappiness of her marriage to FDR into political activism, eventually becoming First Lady of the World. And finally there is Franklin, always underestimated by Teddy's family, who made an alliance with Eleanor to become the nemesis of the Oyster Bay Roosevelts and, in the web of ironies that bind this family together, a truer heir to Teddy than any of his own children. Filled with drama and anecdote, presenting familiar characters in a penetrating new light, The Roosevelts is a soaring tale of triumph over heartbreak and frailty. But it is also a daunting story of the vanity of human wishes
Destructive generation : second thoughts about the sixties
by
Peter Collier
( Book )
23 editions published between
1989
and 2006 in
English
and
Chinese
and held by 1,551 WorldCat member libraries worldwide
Traces the author's involvement in the Left during the 1960's and early 1970's and their gradual shift from believing in liberal ideologies to embracing the conservative ideas of the Right
Party of defeat : how Democrats and radicals undermined America's war on terror before and after 9-11
by
David Horowitz
( Book )
2 editions published in
2008
in
English
and held by 341 WorldCat member libraries worldwide
"A nation divided in wartime invites its own defeat. Yet that is precisely how America is facing the global war on tenor. In a brutally honest assessment, David Horowitz and Ben Johnson show that the American left, led by the Democratic Party, is waging a ferocious political war against its own government that has left our country more seriously divided than at any time since the Civil War. And the consequences could he disastrous."
The Kennedys
by
Peter Collier
( Recording )
8 editions published between
1986
and 2011 in
English
and held by 188 WorldCat member libraries worldwide
Who are the Kennedys? Are they the brilliant, heroic, extraordinary people their admirers believe them to be? Or are they arrogant, competitive, self-absorbed children of a willful and immensely rich patriarch, as their detractors claim? In fact, they are all of these things and more. Years in the making, based on hundreds of interviews with family members and associates and extensive research into archives and sources unused until now, this is the nationwide best-seller whose very publication caused an uproar in the press...the first and only book to fully penetrate the Kennedy inner sanctum and reveal the true, all too human saga behind America's most famous family
The Rockefellers an American dynasty
by
Peter Collier
( )
8 editions published between
1989
and 2007 in
English
and held by 134 WorldCat member libraries worldwide
Against a richly detailed backdrop of history, the story of this unique American family unfolds. It begins with John D. Rockefeller Sr., who amassed a fortune amid the muck and disorder of the Pennsylvania oil fields and left his son to deal with the public outcry. It follows Rockefeller Jr. as he built the charities and foundations that made the name a public institution. And it tracks the lives of the junior Rockefeller's the five Rockefeller Brothers. Here then is Laurance, clever and charming as a youth, burned out and cynical by middle age; Winthrop, the shy, awkward, black sheep who finally made a mark for himself in the eyes of everyone but his family; JDR3, introverted and anxious even after years of proving himself; David, a man on the move who took the nation's front-ranking bank and made it number three; and Nelson, ambitious, aggressive, the brother who broke the unwritten family code
A cracking of the heart
by
David Horowitz
( )
2 editions published in
2009
in
English
and held by 114 WorldCat member libraries worldwide
After losing a loved one, pay attention to the ways in which your relationship continues. So advised Sarah Horowitz in an interview she gave the day before her unexpected death. In A Cracking of the Heart, David Horowitz explores the legacy of his extraordinary daughter's short life, and narrates his quest for a deeper understanding of the child he lost. A remarkable woman and gifted writer, Sarah was afflicted with a birth condition that, while complicating and ultimately shortening her life, never affected her dreams. From an early age, she displayed inspiring courage in facing her own difficulties and boundless compassion for the underserved and overlooked in many communities, from an autistic niece in her own family to uneducated children in Africa. A Cracking of the Heart chronicles the separation of father and daughter through political and familial conflicts, and their slow reunion. Alternately searing and uplifting, it reconciles what could have been with what is, taking the reader through a father's love, frustration, admiration, and grief, to what lies beyond
more
fewer
Audience Level
0

1
Kids
General
Special
Audience level: 0.22 (from 0.13 for Radical so ... to 0.92 for Sefer Ḳin ...)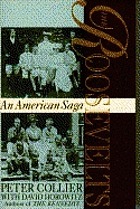 Alternative Names
Horoṿits, A. D.

Horoṿits, A. D. (Avraham Daṿid)

Horoṿits, Avraham Daṿid

Horoṿits, Daṿid

Horovittsu, D.

Horovittsu, D. 1939-

Horowitz, David

Horowitz, David Joel 1939-

הורוביץ, דוד

הורוויץ, אברהם דוד

הורוויץ, דוד.

חורוויץ, אברהם דוד

ホロウィッツ, D

ホロビッツ, デイビッド

Languages
Covers