Gagne, Paul R. 1956-
Most widely held works by Paul R Gagne
Chrysanthemum : --and more Kevin Henkes stories
( Visual )
3 editions published between
2001
and 2010 in
English
and held by 914 WorldCat member libraries worldwide
Chrysanthemum: Chrysanthemum thinks her name is absolutely perfect - until the kids at school make fun of her. It takes a special friend to change her classmates' minds. Owen: Owen isn't happy when his parents won't let him bring Fuzzy, his beloved yellow blanket, to school. Luckily, Owen's mother has the perfect solution. A Weekend with Wendell: Sleepovers are usually fun, but spending a weekend with Wendell is anything but fun and games. Sophie shows Wendell that, sometimes, she has to be boss, too
Don't let the pigeon drive the bus! : --and more stories by Mo Willems
( Visual )
2 editions published between
2009
and 2010 in
English
and held by 849 WorldCat member libraries worldwide
Don't let the pigeon drive the bus: The bus driver has only one request, 'Don't let the pigeon drive the bus!' The pigeon, however, is determined to get behind the wheel. An impetuous pigeon just wants what he wants in these amusing dialogues
Harry, the dirty dog : --and more terrific tails
by
Gene Zion
( Visual )
3 editions published in
2002
in
English
and
Undetermined
and held by 834 WorldCat member libraries worldwide
Harry the dirty dog: Harry runs away before bath time. When he returns home covered in mud, his family doesn't recognize him. Officer Buckle and Gloria: When Officer Buckle tries to share his safety tips, nobody listens - until he's partnered with a police dog named Gloria. Angus and the ducks: A curious Scotch terrier decides to investigate the strange noise coming from the other side of the hedge (Live action)
Miss Nelson has a field day : ... and Miss Nelson is back
( Visual )
1 edition published in
2003
in
English
and held by 821 WorldCat member libraries worldwide
The football team just can't win a game. The whole town is down in the dumps - that is until the notorious Viola Swamp whips the team into shape. Miss Nelson has to have her tonsils removed and while she is away her students are up to no good. They have managed to fool the principal, but not Viola Swamp. Now the kids can't wait for Miss Nelson to return
Corduroy : --and more stories about friendship
( Visual )
1 edition published in
2003
in
English
and held by 817 WorldCat member libraries worldwide
Corduroy: Corduroy tries to find his lost button, so that someone will finally take him home from the department store. Yo! Yes?: Two boys become friends and they no longer have to play alone. Here comes the cat!: A village of mice is about to be visited by a cat
There was an old lady who swallowed a fly : --and more stories that sing
( Visual )
1 edition published in
2004
in
English
and held by 805 WorldCat member libraries worldwide
There was an old lady who swallowed a fly: And no one knows why. What else can this old lady fit in her stomach? Antarctic antics: Swinging to the beat of award-winning songs, these penguins heat up the arctic with their slips, slides, swims, and glides! Musical Max: Max stops playing his instruments after everyone complains. But the peace and quiet is driving them crazy! Will Max ever be in the mood to play again?
Is your mama a llama? : --and more stories about growing up
( Visual )
3 editions published in
2003
in
English
and held by 804 WorldCat member libraries worldwide
Is your mama a llama? Lloyd the llama asks all kinds of baby animals his question. Will he ever get the answer he longs to hear? Leo the late bloomer: What's the matter with Leo? He can't read, write or speak like the other baby animals can. Will Leo ever bloom? Elizabeti's doll: When her new baby brother arrives, Elizabeti wants a baby of her own. She finds a rock that will make a perfect baby! Is she ready to care for her own child? Goose: A baby goose grows up in a loving family of woodchucks, but she still feels lonely and different, until she finds her wings!
Strega Nona : --and more Caldecott Award-winning folk tales
by
Tomie DePaola
( Visual )
1 edition published in
2004
in
English
and held by 782 WorldCat member libraries worldwide
Strega Nona: "Never go near my cooking pot," warns old witch Strega Nona. But does Big Anthony listen? No! Joseph had a little overcoat: Joseph loves his little overcoat, but it's getting old and worn. What can he do with it now? Stone soup: When three soldiers come to town, all the townsfolk hide their food. If the soldiers can't find any food, what will they eat? Stone soup, of course!
Knuffle bunny : --and more great childhood adventure stories!
( Visual )
2 editions published between
2007
and 2009 in
English
and held by 778 WorldCat member libraries worldwide
Trixie, Daddy, and "Knuffle Bunny" take a trip to the neighborhood Laundromat. But the exciting adventure takes a dramatic turn when Trixie realizes somebunny was left behind. Alone or with her friend Opal, "Shrinking Violet" is a master mimic with razor-sharp wit, but real-time taunting by class bully Irwin unnerves her. Until the class play gives Violet a chance to turn the tables--while saving the day. Hush used to think that the "Possum Magic" used by Grandma Poss to make her invisible was fun - until, one day, she wants to know what she looks like. Together they must find a way to make Hush's wish come true. "Planting a rainbow" captures the anticipation and eventual pleasure of a garden full of flowers. Irene's mother, dressmaker Mrs. Bobbin, is not feeling well. She has finished the beautiful ball gown for the duchess to wear that very evening, but it is "Brave Irene" who volunteers to deliver it, in spite of the fierce snowstorm that is brewing. As Pa is taking Jim to school for the first time, Jim asks, "Will I have a friend?" "I think you will," said Pa. But kindergarten is scary, and Jim is sure that he'll never find a friend, until naptime, when he discovers someone who feels the way he does
How do dinosaurs say good night? : --and more stories that rhyme
by
Jane Yolen
( Visual )
6 editions published between
2002
and 2009 in
English
and held by 763 WorldCat member libraries worldwide
How do dinosaurs say good night?: Even dinosaurs make a fuss before bedtime. Can parents ever get them into bed? In the small, small pond: Frogs leap, tadpoles wriggle, geese waddle and minnows scatter. You'll enjoy watching this pond come to life in the spring. Zin! Zin! Zin! A violin: A lone trombone playing solo is joined by a trumpet to make a duet, until a French horn make it a trio. One by one instruments gather together for a joyous musical performance. All the colors of the Earth: Celebrate the colors of children and the colors of love in this beautiful lyrical story
more
fewer
Audience Level
0

1
Kids
General
Special
Audience level: 0.12 (from 0.11 for Don't let ... to 0.16 for Martin's b ...)
Related Identities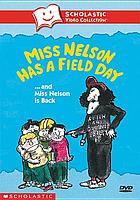 Languages
Covers