Kazin, Michael 1948-
Most widely held works about Michael Kazin
Most widely held works by Michael Kazin
America divided : the civil war of the 1960s
by
Maurice Isserman
( Book )
38 editions published between
1999
and 2015 in
English
and held by 3,597 WorldCat member libraries worldwide
A history of the 1960s, discussing the social, cultural, and grassroots political movements that defined the decade, including the Vietnam War, the Cuban Missile Crisis, and the Civil Rights Movement; and providing information about some of the people who spurred the era of change
The Princeton encyclopedia of American political history
( )
6 editions published between
2010
and 2016 in
English
and held by 2,111 WorldCat member libraries worldwide
Suitable for those interested in US history and politics, this encyclopedia covers the major forces that have shaped American politics from the founding to today. It traces the history of political institutions, parties, and founding documents. It explains ideas, philosophies, and movements that shaped American politics
The populist persuasion : an American history
by
Michael Kazin
( Book )
36 editions published between
1994
and 2017 in
English
and held by 2,001 WorldCat member libraries worldwide
Our Constitution promises a government of the people, by the people, and for the people - but who are "the people"? And who can honestly claim to speak for "the people"? Here, in the first comprehensive history of populism in our nation, Michael Kazin examines the strange career of populist politics from the era of Thomas Jefferson to the era of William Jefferson Clinton. Once identified with the dispossessed, the poor and exploited workers from farm and factory, populism in recent years has been brought to the forefront of the political landscape, embraced by the likes of Ronald Reagan and Jesse Jackson and glibly applied to figures ranging from Bruce Springsteen to Rush Limbaugh. Kazin calls populism an impulse rather than an ideology. He defines it as a mode of political persuasion that combines anti-elitism, adoration of the common people (usually defined as hardworking, pious, and, until quite recently, white), and a belief in the American ideal of democracy that the power brokers in business, government, and academia have betrayed. Kazin argues that populism has undergone two major transformations since the defeat of the People's Party, the original Populists, in the mid-1890s. The first was a split between those who viewed "the people" as a group belonging above all to God and those who viewed ordinary Americans in primarily economic terms. The second, an ongoing shift to the Right, began in the McCarthy era. The movement was transformed by the onset of the Cold War, the ideological mellowing of the labor movement, and the New Left's self-imposed alienation from the American mainstream. In the 1960s, George Wallace showed how to attract blue-collar Democrats with populist rhetoric. Then Richard Nixon and Ronald Reagan captured and refined populist themes for the benefit of the Republican Party. Kazin shows that the Right's conception of a struggling middle class beset by an inept, immoral state remains vigorous and limits what Bill Clinton or anyone to his left can accomplish. The Populist Persuasion unrolls a fascinating narrative of our country's history, richly endowed with examples demonstrating the flexibility of populist rhetoric. Bringing to life the powerful voices of past leaders, Kazin shows how they both inform the political debates of our own time and point with hope toward a future in which the country will live up to its original democratic ideals
Christianity and American democracy
by
Hugh Heclo
( )
12 editions published between
2007
and 2009 in
English
and held by 1,990 WorldCat member libraries worldwide
Christianity, not religion in general, has been important for American democracy. With this bold thesis, Hugh Heclo offers a panoramic view of how Christianity and democracy have shaped each other. Heclo shows that amid deeply felt religious differences, a Protestant colonial society gradually convinced itself of the truly Christian reasons for, as well as the enlightened political advantages of, religious liberty. By the mid-twentieth century, American democracy and Christianity appeared locked in a mutual embrace. But it was a problematic union vulnerable to fundamental challenge in the Sixties. Despite the subsequent rise of the religious right and glib talk of a conservative Republican theocracy, Heclo sees a longer-term, reciprocal estrangement between Christianity and American democracy. Responding to his challenging argument, Mary Jo Bane, Michael Kazin, and Alan Wolfe criticize, qualify, and amend it. Heclo's rejoinder suggests why both secularists and Christians should worry about a coming rupture between the Christian and democratic faiths. The result is a lively debate about a momentous tension in American public life
A godly hero : the life of William Jennings Bryan
by
Michael Kazin
( Book )
12 editions published between
2006
and 2007 in
English
and held by 1,852 WorldCat member libraries worldwide
A portrait of the American orator describes his unique role as a leader of the Christian left and his seminal place in both American politics and religion in the volatile political landscape of turn-of-the-century America
Americanism : new perspectives on the history of an ideal
by
Michael Kazin
( )
12 editions published between
2006
and 2012 in
English
and held by 1,140 WorldCat member libraries worldwide
"What is Americanism? The contributors to this volume recognize Americanism in all its complexity - as an ideology, an articulation of the nation's rightful place in the world, a set of traditions, a political language, and a cultural style imbued with political meaning. In response to the pervasive vision of Americanism as a battle cry or a smug assumption, this collection of essays stirs up new questions and debates that challenge us to rethink the model currently being exported, too often by force, to the rest of the world."
American dreamers : how the left changed a nation
by
Michael Kazin
( Book )
19 editions published between
2011
and 2012 in
English
and held by 1,024 WorldCat member libraries worldwide
This work, a panoramic history of liberal politics in America analyzes the impact of major movements throughout the past two centuries, from abolitionism and industrial age labor disputes to the civil rights movement and the emergence of alternative political groups. It is a history of the American left, of the reformers, radicals, and idealists who have fought for a more just and humane society, from the abolitionists to Michael Moore and Noam Chomsky, that gives us a revelatory new way of looking at two centuries of American politics and culture. The author, an American historian, takes us from abolitionism and early feminism to the labor struggles of the industrial age, through the emergence of anarchists, socialists, and communists, right up to the New Left in the 1960s and '70s. While the history of the left is a long story of idealism and determination, it has also been, in the traditional view, a story of movements that failed to gain support from mainstream America. In this book the author tells a new history: one in which many of these movements, although they did not fully succeed on their own terms, nonetheless made lasting contributions to American society that led to equal opportunity for women, racial minorities, and homosexuals; the celebration of sexual pleasure; multiculturalism in the media and the schools; and the popularity of books and films with altruistic and antiauthoritarian messages. This book helps us to understand our political history and the people who made it
The concise Princeton encyclopedia of American political history
( )
15 editions published in
2011
in
English
and held by 872 WorldCat member libraries worldwide
Contains 150 articles that provide information about significant topics in American political history, including ideas, philosophies, movements, economics, religion, and more
War against war : the American fight for peace, 1914-1918
by
Michael Kazin
( Book )
9 editions published between
2017
and 2018 in
English
and held by 766 WorldCat member libraries worldwide
"The untold story of the movement that came close to keeping the United States out of the First World War. This book is about the Americans who tried to stop their nation from fighting in one of history's most destructive wars and then were hounded by the government when they refused to back down. In the riveting War Against War, Michael Kazin brings us into the ranks of the largest, most diverse, and most sophisticated peace coalition up to that point in US history. They came from a variety of backgrounds: wealthy and middle and working class, urban and rural, white and black, Christian and Jewish and atheist. They mounted street demonstrations and popular exhibitions, attracted prominent leaders from the labor and suffrage movements, ran peace candidates for local and federal office, and founded new organizations that endured beyond the cause. For almost three years, they helped prevent Congress from authorizing a massive increase in the size of the US army--a step advocated by ex-president Theodore Roosevelt. Soon after the end of the Great War, most Americans believed it had not been worth fighting. And when its bitter legacy led to the next world war, the warnings of these peace activists turned into a tragic prophecy--and the beginning of a surveillance state that still endures today. War Against War is a dramatic account of a major turning point in the history of the United States and the world"--
In search of progressive America
by
Frans Becker
( )
11 editions published between
2008
and 2013 in
English
and held by 742 WorldCat member libraries worldwide
"In Search of Progressive America presents ten essays by journalists, academics, and government insiders that address the current state of promise and debate within the Left in U.S. politics. The political atmosphere that confronts progressives still poses challenges, and the authors propose thoughtful ways to create a new political order by building an inclusive, durable coalition."--BOOK JACKET
more
fewer
Audience Level
0

1
Kids
General
Special
Audience level: 0.20 (from 0.04 for The Prince ... to 0.80 for The Prince ...)
Related Identities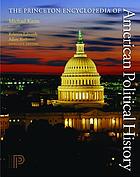 Covers
Alternative Names
Kazin, Michael 1948-...

Michael Kazin American historian

Michael Kazin Amerikaans historicus

Michael Kazin historiador estadounidense

Michael Kazin historiador estatunidenc

Michael Kazin istoric american

Languages