Gottlieb, Roger S.
Most widely held works by Roger S Gottlieb
Deep ecology and world religions : new essays on sacred grounds
by
David Landis Barnhill
( )
15 editions published between
2001
and 2014 in
English
and held by 2,614 WorldCat member libraries worldwide
Thirteen essays on the relationship between traditional world spirituality and the contemporary environmental perspective of deep ecology
This sacred earth : religion, nature, environment
by
Roger S Gottlieb
( )
37 editions published between
1995
and 2007 in
English
and
Undetermined
and held by 1,952 WorldCat member libraries worldwide
"This Sacred Earth is the first comprehensive survey of the critical connections between religion, nature, and the environment. It includes selections from sacred texts and a broad spectrum of new ecotheological writings. Historical and contemporary selections from key authors and a multicultural range of sources make This Sacred Earth an invaluable teaching resource and unique introduction to the theory and practice of religious environmentalism. After beginning with selections from spiritually oriented naturalists, This Sacred Earth explores how theologians, ecofeminists, and deep ecologists are responding to the environmental crisis and challenging traditional views of selfhood, morality, and the Divine. Other sections present religious rituals oriented to nature; examine the complex relations between ecology, religion, and society; and describe the role of religion in environmental political movements." -- Provided by publisher
Joining hands : politics and religion together for social change
by
Roger S Gottlieb
( )
14 editions published between
2002
and 2019 in
English
and held by 1,813 WorldCat member libraries worldwide
"Did Martin Luther King's spiritual understanding of political struggle truly help the civil rights movements? Can breast cancer victims incorporate both spiritual wisdom and political action in their fight for life? Tackling such questions that shake the core of our political and spiritual foundations, Roger S. Gottlieb presents a brave new account of how religious ethics and progressive movements share a common vision of a transformed world. In doing so, he offers a bold and eloquent affirmation: that authentic religion requires an activist, transforming presence in the political world, and that the moral and psychological insights of religion are indispensable resources in political struggles for democracy, human rights, and ecological sanity
A greener faith : religious environmentalism and our planet's future
by
Roger S Gottlieb
( Book )
29 editions published between
2006
and 2016 in
English
and held by 1,530 WorldCat member libraries worldwide
In a time of darkening environmental prospects, frightening religious fundamentalism, and moribund liberalism, the remarkable and historically unprecedented rise of religious environmentalism is a profound source of hope. Theologians are recovering nature-honoring elements of traditional religions and forging bold new theologies connecting devotion to God and spiritual truth with love for God's creation and care for the Earth. And religious people throughout the world are transforming the meaning of their faiths in the face of the environmental crisis. The successes and significance of religious environmentalism are manifest in statements by leaders of virtually all the world's religions, in new and "green" prayers and rituals, and in sophisticated criticisms of modern society's economy, politics, and culture. From the Evangelical Environmental Network to the Buddhist prime minister of Mongolia, the National Council of Churches to tree-planting campaigns in Zimbabwe, religious environmentalism has become a powerful component of the world environmental movement. In A Greener Faith, Roger S. Gottlieb chronicles the promises of this critically important movement, illuminating its principal ideas, leading personalities, and ways of connecting care for the earth with justice for human beings. He also shows how religious environmentalism breaks the customary boundaries of "religious issues" in political life. Asserting that environmental degradation is sacrilegious, sinful, and an offense against God catapults religions directly into questions of social policy, economic and moral priorities, and the overall direction of secular society. Gottlieb contends that a spiritual perspective applied to the Earth provides the environmental movement with a uniquely appropriate way to voice its dream of a sustainable and just world. Equally important, it helps develop a world-making political agenda that far exceeds interest group politics applied to forests and toxic incinerators. Rather, religious environmentalism offers an all-inclusive vision of what human beings are and how we should treat each other and the rest of life. Gottlieb analyzes the growing synthesis of the movement's religious, social, and political aspects, as well as the challenges it faces in consumerism, fundamentalism, and globalization
The Oxford handbook of religion and ecology
( Book )
31 editions published between
2000
and 2011 in
English
and held by 676 WorldCat member libraries worldwide
The last two decades have seen the emergence of a new field of academic study that examines the interaction between religion and ecology. Theologians from every religious tradition have confronted world religions past attitudes towards nature and acknowledged their own faiths complicity in the environmental crisis. Out of this confrontation have been born vital new theologies based in the recovery of marginalized elements of tradition, profound criticisms of the past, and ecologically oriented visions of God, the Sacred, the Earth, and human beings. This handbook serves as an overview of these exciting new developments. Divided into three main sections, the books essays reflect the three dominant dimensions of the field. Part one explores traditional religious concepts of and attitudes towards nature and how these have been changed by the environmental crisis. Part II looks at larger conceptual issues that transcend individual traditions. Part III examines religious participation in environmental politics
An Anthology of western Marxism : from Lukács and Gramsci to socialist-feminism
( Book )
9 editions published in
1989
in
English
and held by 589 WorldCat member libraries worldwide
This unique anthology brings together readings from the works of the most significant post-Leninist Marxist thinkers. The selections reflect the diversity and high intellectual accomplishment of twentieth-century Marxism and show how these theorists have transformed traditional Marxism's general philosophical orientation, interpretation of historical materialism, models of socialist political practice, and conception of human liberation. The writings reveal the evolution of a sophisticated and democratic Marxism with a theoretical emphasis on class consciousness and subjectivity, a resistance to all forms of domination--including sexism--and a belief in the political power of consciousness-raising
Marxism, 1844-1990 : origins, betrayal, rebirth
by
Roger S Gottlieb
( Book )
15 editions published between
1992
and 2020 in
English
and
Undetermined
and held by 584 WorldCat member libraries worldwide
Is Marxism really dead, or can it play a positive role in creating a just and fulfilling society? This study responds to these questions with an assessment of Marxism from its origins to the present day. It provides an overview of the content, strengths and weaknesses of Marx's own work
Spirituality : what it is and why it matters
by
Roger S Gottlieb
( Book )
14 editions published between
2012
and 2013 in
English
and held by 368 WorldCat member libraries worldwide
Spirituality is a unique account of spirituality from traditional religion to the present that reveals the common thread that joins Mahayana Buddhism and Hasidic Judaism, the Sufi Rumi and the Catholic St. Thomas a Kempis, people of all faiths and those who are "spiritual but not religious." Roger S. Gottlieb argues that spirituality is the simple but extraordinarily difficult attempt to face life's rigors and disappointments by becoming more mindful, accepting, grateful, compassionate, and lovingly connected to others. These virtues oppose both the social ego's attachment and arrogance, and any habitual, unreflective religiosity; and the path towards them can be shared equally by people inspired by belief in one God or many, the divinity of nature or the sacredness of life. Spirituality examines the promises and perils of spiritual life as understood both within and outside of traditional faiths, explains the rise of the widespread spiritual detachment from institutional religion, and offers illuminating accounts of yoga, meditation, and prayer. There are also insightful studies of spirituality's relation to modern medicine, nature and the environmental crisis, and political activism
more
fewer
Audience Level
0

1
Kids
General
Special
Audience level: 0.26 (from 0.05 for Joining ha ... to 0.66 for Radical ph ...)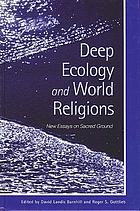 Covers
Alternative Names
Gottlieb, Roger

Gottlieb, Roger S. 1946-...

Roger S. Gottlieb

고트맆, 로저 S. 1946-

Languages