Shapiro, Ian
Most widely held works by Ian Shapiro
Death by a thousand cuts : the fight over taxing inherited wealth
by
Michael J Graetz
( Book )
25 editions published between
2005
and 2011 in
English
and held by 884 WorldCat member libraries worldwide
How is it that the estate tax, which has been on the books continuously since 1916 and is paid by only the wealthiest two percent of Americans, was repealed in 2001 with broad bipartisan support? The mystery is all the more striking because the repeal was not done in the dead of night, like a Congressional pay raise. It came at the end of a multi-year populist campaign launched by a few individuals, and was heralded by its supporters as a signal achievement for Americans who are committed to the work ethic and the American Dream. Graetz and Shapiro conducted wide-ranging interviews with the relevant players: congressmen, senators, staffers from the key committees and the Bush White House, civil servants, think tank and interest group representatives, and many others. The result is a unique portrait of American politics as viewed through the lens of the death tax repeal saga. Graetz and Shapiro brilliantly illuminate the repeal campaign's many fascinating and unexpected turns--particularly the odd end result whereby the repeal is slated to self-destruct a decade after its passage. They show that the stakes in this fight are exceedingly high; the very survival of the longstanding American consensus on progressive taxation is being threatened
Pathologies of rational choice theory : a critique of applications in political science
by
Donald P Green
( Book )
20 editions published between
1993
and 1996 in
English
and held by 797 WorldCat member libraries worldwide
This is the first comprehensive critical evaluation of the use of rational choice explanations in political science. Writing in an accessible and nontechnical style, Donald P. Green and Ian Shapiro assess rational choice theory where it is reputed to be most successful: the study of collective action, the behavior of political parties and politicians, and such phenomena as voting cycles and Prisoner's Dilemmas. In their hard-hitting critique, Green and Shapiro demonstrate that the much-heralded achievements of rational choice theory are in fact deeply suspect and that fundamental rethinking is needed if rational choice theorists are to contribute to the understanding of politics. Green and Shapiro show that empirical tests of rational choice theories are marred by a series of methodological defects. These defects flow from the characteristic rational choice impulse to defend universal theories of politics. As a result, many tests are so poorly conducted as to be irrelevant to evaluating rational choice models. Tests that are properly conducted either tend to undermine rational choice theories or to lend support for propositions that are banal. Green and Shapiro offer numerous suggestions as to how rational choice propositions might be reformulated as parts of testable hypotheses for the study of politics. In a final chapter they anticipate and respond to a variety of rational choice counterarguments, thereby initiating a dialogue that is bound to continue for some time
Containment : rebuilding a strategy against global terror
by
Ian Shapiro
( Book )
23 editions published between
2007
and 2014 in 4 languages and held by 677 WorldCat member libraries worldwide
Shapiro shows that the idea of containment offers the best hope for protecting Americans and their democracy into the future. His bold vision for American security in the post-September 11 world is reminiscent of George Kennan's historic 'Long Telegram', in which the containment strategy that won the Cold War was developed
Democratic justice
by
Ian Shapiro
( Book )
16 editions published between
1994
and 2001 in
English
and held by 676 WorldCat member libraries worldwide
"Democracy and justice are often mutually antagonistic ideas, but in this innovative book Ian Shapiro shows how and why they should be pursued together. Justice must be sought democratically if it is to garner legitimacy in the modern world, he claims, and democracy must be justice-promoting if it is to sustain allegiance over time. Democratic Justice meets these criteria, offering an attractive vision of a practical path to a better future."--Jacket
The state of democratic theory
by
Ian Shapiro
( Book )
38 editions published between
2003
and 2010 in 5 languages and held by 648 WorldCat member libraries worldwide
What should we expect from democracy, and how likely is it that democracies will live up to those expectations? In The State of Democratic Theory, Ian Shapiro offers a critical assessment of contemporary answers to these questions, lays out his distinctive alternative, and explores its implications for policy and political action. Some accounts of democracy's purposes focus on aggregating preferences; others deal with collective deliberation in search of the common good
Designing democratic institutions
by
Ian Shapiro
( Book )
20 editions published in
2000
in
English
and held by 529 WorldCat member libraries worldwide
As the principles and practices of democracy continue to spread ever more widely, it is hard to imagine a corner of the globe into which they will not eventually penetrate. But the euphoria of democratic revolutions is typically short-lived, and usually followed by disgruntlement and even cynicism about the actual operation of democratic institutions. It is widely accepted that democracy is a good thing. However democrats have much work to do in improving the performance of democratic institutions. The essays in this volume focus on this difficult and vital challenge: how can we improve the de
The flight from reality in the human sciences
by
Ian Shapiro
( Book )
22 editions published between
2005
and 2008 in
English
and
Czech
and held by 503 WorldCat member libraries worldwide
"In the method-driven academic culture we inhabit, argues Shapiro, researchers too often make display and refinement of their techniques the principal scholarly activity. The result is that they lose sight of the objects of their study. Pet theories and methodological blinders lead unwelcome facts to be ignored, sometimes not even perceived. The targets of Shapiro's critique include the law and economics movement, overzealous formal and statistical modeling, various reductive theories of human behavior, misguided conceptual analysis in political theory, and the Cambridge school of intellectual history. As an alternative to all of these, Shapiro makes a compelling case for problem-driven social research, rooted in a realist philosophy of science and an antireductionist view of social explanation. In the lucid--if biting--prose for which Shapiro is renowned, he explains why this requires greater critical attention to how problems are specified than is usually undertaken. He illustrates what is at stake for the study of power, democracy, law, and ideology, as well as in normative debates over rights, justice, freedom, virtue, and community. Shapiro answers many critics of his views along the way, securing his position as one of the distinctive social and political theorists of our time."--Publisher's description
Two treatises of government : and a letter concerning toleration
by
John Locke
( Book )
16 editions published between
2003
and 2004 in
English
and held by 485 WorldCat member libraries worldwide
Presents John Locke's seventeenth-century classic work on political and social theory; and includes a history of the text, as well as notes and a bibliography
Political order
by
Ian Shapiro
( Book )
15 editions published between
1993
and 1998 in
English
and held by 479 WorldCat member libraries worldwide
What is required to create and sustain a political order is debated as intensively today as it has ever been. Constitutions are being written and rewritten in many parts of the world, a great many possibilities are being explored, and much that matters deeply to millions of people hangs on the results. In the eighteen chapters, all previously unpublished, that make up the present volume, major scholars address some of the most pressing questions about political order. Under what conditions do we get political order rather than political chaos? How is political order sustained once it has been created? Do constitutions and electoral systems matter, and if so how much? Is there one best type of political order, or, if not, what is the range of viable possibilities and how should they be evaluated?
more
fewer
Audience Level
0

1
Kids
General
Special
Audience level: 0.19 (from 0.06 for Political ... to 0.45 for The evolut ...)
Related Identities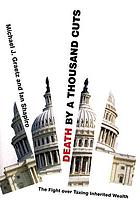 Alternative Names
Ian Shapiro hoogleraar uit Zuid-Afrika

Kenan, William R.

Shapiro, I.

Шапиро, Йэн

Ян Шапиро

שאפירא, אין

שפירו, אין

إيان شابيرو، 1959-

샤피로, 이안 1956-

샤피로, 이언 1956-

イアン・シャピーロ

シャピロ, イアン

伊恩·夏皮羅

Languages
Covers