Sears, James T. (James Thomas) 1951-
Most widely held works about James T Sears
Most widely held works by James T Sears
Teaching and thinking about curriculum : critical inquiries
( Book )
11 editions published between
1990
and 2001 in
English
and held by 767 WorldCat member libraries worldwide
The aim of the editors of this volume is to encourage reflective and critical thinking about the teaching of curriculum through the contributions of some of the best-known curriculum scholars and the respected teachers whom they have most influenced: Frances Klein, William Doll, Andrea Bowman, Nelson Haggerson, Ken Kantor, Janet Miller, George Wood, Landon Beyer, William Pink, Robert Donmoyer, Jean Erdman, Edmund Short, William Schubert, Paul Shaker, Craig Kridel, Arthur Foshay and Louise Berman. Educational empowerment through curriculum studies is their common theme, as the contributors address the question: what are the critical concepts, related teaching resources, and predagogical techniques that curriculum teachers should incorporate into their courses?
Sexuality and the curriculum : the politics and practices of sexuality education
by
James T Sears
( Book )
7 editions published in
1992
in
English
and held by 673 WorldCat member libraries worldwide
This book of essays explores the explicit and hidden curriculum of sexuality from kindergarten through college. The 15 interrelated essays challenge conventional assumptions regarding sexuality and the curriculum by applying non-traditional perspectives to traditionally unresolved problems while proposing specific curricular strategies and alternatives. It has a multicultural emphasis and integrates curriculum theory into sexuality education practice. The book is divided into four parts, plus two forewords, an introduction and commentaries on the four sections. Contents include: "Foreword: Sexuality Education in Policy and Practice" (Debra W. Haffner); "Foreword: Border Anxiety and Sexuality Politics" (Peter McLaren); "Introduction" (James T. Sears); Part 1, "Foundations for Sexual Inquiry" includes: (1) "Dilemmas and Possibilities of Sexuality Education: Reproducing the Body Politic" (James T. Sears); (2) "Ideological Conflict and Change in the Sexuality Curriculum" (Dennis L. Carlson); (3) "Sexuality and Censorship in the Curriculum: Beyond Formalistic Legal Analysis" (James Anthony Whitson); and "Commentary: Whose Sexuality Is It Anyway?" (Marianne H. Whatley); part 2, "Gender and Sexuality" includes: (4) "Learning to Be the Opposite Sex: Sexuality Education and Sexual Scripting in Early Adolescence" (Mara Sapon-Shevin; Jesse Goodman); (5) "Bitter Lessons for All: Sexual Harassment in Schools" (Eleanor Linn; Nan D. Stein; Jackie Young; Saundra Davis); (6) "Talking about Talking about Sex: The Organization of Possibilities" (Christine LaCerva); (7) "The Impact of Culture and Ideology on the Construction of Gender and Sexual Identities: Developing a Critically Based Sexuality Curriculum" (James T. Sears); (8) "Teaching College Students about Sexual Identity from Feminist Perspectives" (Mary Margaret Fonow; Debian Marty); and "Commentary: Why Should We Care about Gender and Sexuality in Education?" (Susan Shurberg Klein); part 3, "Making Meaning of Sexuality in the Schools includes: (9) "Sexuality Education for Immigrant and Minority Students: Developing a Culturally Appropriate Curriculum" (Janie Victoria War; Jill McLean Taylor); (10) "Inside a Ninth-Grade Sexuality Classroom: The Process of Knowledge Construction" (Bonnie K. Trudell); (11) "Discussing Sexuality in a Language Arts Class: Alternative Meaning-Making and Meaning-Making as an Alternative" (Diane D. Brunner); and "Commentary: What's 'Left' in Sexuality Education" (Lynn Phillips; Michelle Fine); part 4, "Problematics of Change" includes (12) "Integrating Cognitive, Affective, and Behavioral Approaches into Learning Experiences for Sexuality Education" (Patricia Barthalow Koch); (13) "School-Based hiv/aids Education: Is There Safety in Safer Sex?" (Jonathan G. Silin); (14) "Ill-Structured Problems: Reconsidering Teenage Sexuality" (Diane Lee; Louise M. Berman); (15) "Sexuality Education--In Whose Interest? An Analysis of Legislative, State Agency, and Local Change Arenas" (Ruth F. Earls; Joanne Fraser; Bambi Sumpter); and "Commentary: Administrators as Barriers to Change?" (Charol Shakeshaft). (Eh)
Overcoming heterosexism and homophobia : strategies that work
( Book )
7 editions published in
1997
in
English
and held by 657 WorldCat member libraries worldwide
Providing strategies that can be adopted by educators, counselors, community activists and leaders, and those working in the lesbian and gay community, the contributors discuss role-playing exercises, suggestions for beginning a dialogue, methods of "coming out" effectively to family members and coworkers, and outlines for workshops
Queering elementary education : advancing the dialogue about sexualities and schooling
( Book )
9 editions published in
1999
in
English
and held by 642 WorldCat member libraries worldwide
Queering Elementary Education is not about teaching kids to be gay, lesbian, bisexual, or straight. ItOs not part of a sinister stratagem in the Ogay agenda. O Instead, these provocative and thoughtful essays advocate the creation of classrooms that challenge categorical thinking, promote interpersonal intelligence, and foster critical consciousness
Growing up gay in the South : race, gender, and journeys of the spirit
by
James T Sears
( Book )
13 editions published between
1991
and 2014 in
English
and
Undetermined
and held by 593 WorldCat member libraries worldwide
Growing Up Gay in the South gives voice to the extraordinary struggle of lesbian and gay adolescents as they try to define themselves in a homophobic society. Through the lives of these "sexual rebels," Sears tells stories of courage and triumph in the face of defeat. Growing Up Gay in the South artfully blends the distinctive features of Southern life into the biographies of young people who must make sense of their sexual identities and struggle in a hostile world. Sears gives visibility to a largely invisible population and in doing so he has made a wonderful contribution to the body of information on gay and lesbian youth. - Foreword
When best doesn't equal good : educational reform and teacher recruitment : a longitudinal study
by
James T Sears
( Book )
6 editions published between
1994
and 2005 in
English
and held by 458 WorldCat member libraries worldwide
This book describes outcomes of a special teacher-preparation program at "Central College," which recruited high-ability students. Data were derived from individual and group interviews, analysis of student journals, observation, administration of standardized instruments, and videotapes of teaching performances. Following the foreword and preface, chapter 1 discusses the reform of teacher education during the 1980s. Chapters 2, 5, and 8 place the experiences of five 6-year interns and their program within 3 general reform domains--teacher recruitment, liberal arts-based undergraduate curriculum, and induction systems and school-university collaboration. The third chapter offers portraits of the five interns--their motivations for teaching and the role of their personal biographies. Chapter 4, 6, and 9 portray the interns contending with specific problems inherent in contemporary teacher-education reform agendas: the defeminization, intellectualization/rationalization, and stratification of teaching. Chapter 7 asserts that reforms necessary for student teaching reinforce traditional notions of model and practice, which decontextualizes the practice of teaching. Chapter 10 describes the interns' adjustments to various contexts. An epilogue raises the question about the feasibility of recruiting only high-ability students. Teacher-development programs should acknowledge that there are students from diverse backgrounds who may not score high on academic measures but who would make positive role models, effective instructors, and long-term teachers. (Contains 224 references.) (Lmi)
Youth, education, and sexualities : an international encyclopedia
( Book )
7 editions published in
2005
in
English
and held by 392 WorldCat member libraries worldwide
"Featuring more than 200 entries written by an international roster of experts, this work is the most authoritative and accessible source available for educators, researchers, and students seeking an understanding of lesbian, gay, bisexual, and transgender (LGBT) youth."--From publisher's marketing
Lonely hunters : an oral history of lesbian and gay southern life, 1948-1968
by
James T Sears
( Book )
4 editions published in
1997
in
English
and held by 358 WorldCat member libraries worldwide
"Whether protecting their social stature by hiding their sexual identity or coming out of the closet to work for gay rights, it is the real lived experiences of participants in these pivotal social transitions that are collected here. These people and stories are the forebears of today's gay rights movement."--Jacket
more
fewer
Audience Level
0

1
Kids
General
Special
Audience level: 0.33 (from 0.03 for Rebels, ru ... to 0.76 for James T. S ...)
Related Identities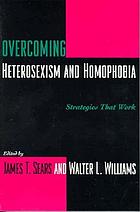 Alternative Names
Sears, James

Sears, James Thomas.

Sears, James Thomas 1951-

Sears, Jim

Languages
Covers