Pioneer Productions
Most widely held works by Pioneer Productions
In the womb
by
Toby Macdonald
( Visual )
19 editions published between
1994
and 2008 in 3 languages and held by 2,235 WorldCat member libraries worldwide
From the moment of conception, every human embryo embarks on an incredible nine-month journey of development. Now, cutting-edge technology makes it possible for National Geographic Channel's "In the womb" to open a window into the hidden world of the fetus and explore each trimester in amazing new detail. Revolutionary 3-D and 4-D imagery sheds light on the delicate, dark world of a fetus as never before and follows a rare fetoscope operation, performed in utero with the hope of correcting life-threatening complications before birth
How the earth was made
( Visual )
20 editions published between
2007
and 2014 in
English
and held by 1,234 WorldCat member libraries worldwide
Examines the origin and geological evolution of the earth, focusing on the various cataclysmic transformations that occurred through time
The Storm that drowned a city
( Visual )
3 editions published between
2005
and 2006 in
English
and held by 1,062 WorldCat member libraries worldwide
Featuring eyewitness testimony, Nova takes an in-depth look at what made Hurricane Katrina so deadly and analyzes how, despite technically sophisticated flood and storm defenses, this event has resulted in unprecedented destruction for the Gulf Coast. In less than 12 hours on August 29, 2005, Hurricane Katrina devastated the Louisiana coast, leading to more than a thousand deaths and transforming a city of over one million into an uninhabitable swamp. "Storm That Drowned a City" is NOVA's definitive investigation into the science of Hurricane Katrina, combining a penetrating analysis of what went wrong with a dramatic, minute-by-minute unfolding of events told through eyewitness testimony. What made this storm so deadly? Will powerful hurricanes like Katrina strike more often? How accurately did scientists predict its impact, and why did the levees protecting New Orleans fail?
Origins fourteen billion years of cosmic evolution
( Visual )
1 edition published in
2004
in
English
and held by 986 WorldCat member libraries worldwide
Who would have predicted that a hot spot left over from the Big Bang would eventually lead to our galaxy, the solar system, the Earth, - and to us? Origins explores how the universe and our planet began amid chaos and eventually gave birth to the first stirrings of life. Join cutting-edge scientists on a voyage deep into the Earth to find analogs to the earliest life on our planet, and travel a million miles from Earth with a space probe designed to capture the earliest observable "snapshot" of the Big Bang. Then watch as astronomers test an ingenious new way to detect distant planets that may harbor life, and discover that every atom in our bodies, and practically every bit of matter in the Earth, was made in the heart of stars. Hosted by astrophysicist Neil deGrasse Tyson, director of the Hayden Planetarium at the American Museum of Natural History, Origins presents startling new findings that attempt to explain just how Earth, life, and the universe all began. - Container
Japan's killer quake
( Visual )
2 editions published in
2011
in
English
and held by 957 WorldCat member libraries worldwide
An account and investigation of the epic earthquake, tsunami, and nuclear crisis in Japan in March 2011
Steve Jobs one last thing
( Visual )
3 editions published in
2011
in
English
and held by 938 WorldCat member libraries worldwide
This documentary looks not only at how his talent, style and imagination have shaped all of our lives, but also at the influences that shaped and molded the man himself. Through interviews with the people who worked closely with him or chronicled his life, we gain unique insight into what made him tick. In a never before broadcast, exclusive interview, Steve Jobs expounds his own philosophy of life, and offers advice to us all on changing our own lives
Inside the living body
( Visual )
4 editions published in
2007
in
English
and held by 811 WorldCat member libraries worldwide
Traces one "everywoman's" story and examines the everyday workings of a living, functining body. Microscopic filmmaking, advanced medical technology, and state-of-the-art cardiac tomography imaging techniques are used to reveal unique perspectives on how our bodies function, grow, and mature from infancy through puberty, adulthood, and old age
Secrets of Highclere Castle
( Visual )
3 editions published between
2012
and 2013 in
English
and held by 806 WorldCat member libraries worldwide
It may be more famous now than any time in its 1,300-year history as the setting of Downton Abbey, but England's Highclere Castle has its own stories to tell. In its heyday, Highclere was the social epicenter of Edwardian England. See how all the inhabitants of Highclere lived, from the aristocrats above to the army of servants toiling 'below stairs'. Also find out from the current inhabitants, Lord and Lady Carnarvon, what life in a fairytale castle is like today
Wave that shook the world
( Visual )
3 editions published in
2005
in
English
and held by 686 WorldCat member libraries worldwide
"NOVA tells the minute-by-minute story of the 2004 tsunami, featuring the testimony of lucky survivors and gripping eyewitness video footage. In an authoritative look at tsunami science, NOVA presents the first in-depth exploration of what made the waves so destructive. And with the help of a massive wave tank, scientists assess the risk that a similar (or even bigger) catastrophe might one day strike the U.S. coastline"--Container
A global warning?
( Visual )
2 editions published in
2008
in
English
and held by 675 WorldCat member libraries worldwide
The History Channel answers the question: After 650 million years of climate change, is global warming simply a naturally occurring phenomenon, or the result of human activity? Arctic ice is melting, sea levels are rising and glaciers are shrinking at alarming rates. And the Earth is getting unmistakably warmer. But is this vast potentially catastrophic climate change the result of human behavior? Or is it simply the Earth's natural cycle of warming and cooling periods that have occurred since the planet formed? An in-depth study of the science behind this controversial hot-button issue. Scientists explore the skies to examine the warming effects of the sun and dig deep into the Earth to study continental movement and the volatile activity at the planet's core. Experts speculate on how natural events including volcanic eruptions and massive meteor impacts have affected temperatures and weather systems over the planet's 600-million-year history.--Container
more
fewer
Audience Level
0

1
Kids
General
Special
Audience level: 0.16 (from 0.11 for Secrets of ... to 0.20 for Body atlas ...)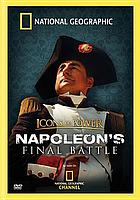 Alternative Names
Pioneer Film & TV Productions

Pioneer Film & TV Productions

Pioneer Film and Television

Pioneer Film and TV Productions

Pioneer Films

Pioneer Films and Television Productions

Pioneer Films (Firm)

Pioneer Productions

Pioneer TV

பயனியர் புரடக்சன்சு

Languages
Covers