Nullmeier, Frank
Overview
| | |
| --- | --- |
| Works: | 105 works in 241 publications in 2 languages and 3,416 library holdings |
| Genres: | State, The Conference papers and proceedings Handbooks and manuals |
| Roles: | Editor, Author, Contributor, Other, dgs, Publishing director, htt, Performer, Compiler |
| Classifications: | JC131, 320.011 |
Most widely held works by Frank Nullmeier
The Oxford handbook of transformations of the state
by
Stephan Leibfried
( Book )
10 editions published between
2015
and 2017 in
English
and
Undetermined
and held by 310 WorldCat member libraries worldwide
"This Handbook offers a comprehensive treatment of transformations of the state, from its origins in different parts of the world and different time periods to its transformations since World War II in the advanced industrial countries, the post-Communist world, and the Global South. Leading experts in their fields, from Europe and North America, discuss conceptualizations and theories of the state and the transformations of the state in its engagement with a changing international environment as well as with changing domestic economic, social, and political challenges. The Handbook covers different types of states in the Global South (from failed to predatory, rentier and developmental), in different kinds of advanced industrial political economies (corporatist, statist, liberal, import substitution industrialization), and in various post-Communist countries (Russia, China, successor states to the USSR, and Eastern Europe). It also addresses crucial challenges in different areas of state intervention, from security to financial regulation, migration, welfare states, democratization and quality of democracy, ethno-nationalism, and human development. The volume makes a compelling case that far from losing its relevance in the face of globalization, the state remains a key actor in all areas of social and economic life, changing its areas of intervention, its modes of operation, and its structures in adaption to new international and domestic challenges."--Publisher's description
Kausale Mechanismen und Process Tracing Perspektiven der qualitativen Politikforschung
by
Frank Nullmeier
( )
5 editions published in
2021
in
German
and held by 231 WorldCat member libraries worldwide
Kausale Mechanismen und Process Tracing stehen im Zentrum der Methodendiskussion in der Politikwissenschaft. Die beiden Begriffe werden jedoch häufig nur als Schlagworte verwendet. Dieses Buch zeigt, wie Politikforschung mittels Process Tracing systematisch angelegt und wie politische Prozesse mittels kausaler Mechanismen im Detail besser verstanden und erklärt werden können. Es beleuchtet Geschichte und theoretische Grundlagen des Konzepts der kausalen Mechanismen und stellt eine Weiterentwicklung zu einer Theorie kausaler Mechanismen vor. Darüber hinaus wird erläutert, wie in der sozialwissenschaftlichen Literatur bereits identifizierte Mechanismen zur Erklärung politischer Entwicklungen genutzt werden können. Ein Leitfaden zur Vorgehensweise mittels Process Tracing bietet abschließend eine Hilfe zur eigenständigen Analyse politischer Prozesse durch Forscher_innen und Studierende. https://creativecommons.org/licenses/by-nc-sa/4.0/
International impacts on social policy : short histories in global perspective
( )
5 editions published in
2022
in
English
and held by 227 WorldCat member libraries worldwide
This open access book consists of 39 short essays that exemplify how interactions between inter- and trans-national interdependencies and domestic factors have shaped the dynamics of social policy in various parts of the world at different points in time. Each chapter highlights a specific type of interdependence which has been identified to provide us with a nuanced understanding of specific social policy developments at discrete points in history. The volume is divided into four parts that are concerned with a particular type of cross-border interrelation. The four parts examine the impact on social policy of trade relations and economic crises, violence, international organisations and cross-border communication and migration. This book will be of interest to academics and postgraduate students in the field of social policy, global history and welfare state research from diverse disciplines: sociology, political science, history, law and economics.
Deutschland - eine gespaltene Gesellschaft
by
Hans-Jürgen Andress
( Book )
9 editions published in
2006
in
German
and held by 204 WorldCat member libraries worldwide
Die Rede vom geteilten Deutschland lässt uns spontan an den innerdeutschen Ost-West-Konflikt denken. Doch Deutschland bietet ein Bild vielfältiger sozialer Gegensätze - ob arm versus reich, alt versus jung oder erwerbstätig versus arbeitslos. Welche Gräben durchziehen unsere Gesellschaft und wie bestimmen sie die künftige soziale Entwicklung in Deutschland?
Entscheiden in Gremien von der Videoaufzeichnung zur Prozessanalyse
by
Frank Nullmeier
( )
10 editions published in
2008
in
German
and
Undetermined
and held by 175 WorldCat member libraries worldwide
Sind Entscheidungen zu treffen, so geschieht dies immer häufiger in Gremien und Ausschüssen. Wie aber kommen gemeinsame Entscheidungen in Runden mit einer größeren Zahl von Beteiligten zustande? Wie setzen sich einzelne Vorschläge durch und warum? Welche Rolle spielen die Redebeiträge, welche das nonverbale Kommunizieren? Bisher gab es innerhalb der qualitativen Sozialforschung keine Methode, um derart komplexe Interaktionen systematisch zu erforschen. Der vorliegende Band präsentiert ein neues Untersuchungsverfahren, das es erlaubt, auf der Basis von Videoaufzeichnungen schrittweise Entscheidungsprozesse zu rekonstruieren und Machtverhältnisse zu identifizieren
Der Aufstieg der Legitimitätspolitik Rechtfertigung und Kritik politisch-ökonomischer Ordnungen
by
Anna Geis
( Book )
5 editions published in
2012
in
German
and held by 120 WorldCat member libraries worldwide
Politik und Ökonomie sind im Zuge von Globalisierung und zunehmender Krisenanfl̃ligkeit von tiefgreifenden Verñderungen geprg̃t, die die Frage nach der Rechtfertigung institutioneller Strukturen, einzelner Entscheidungen und bestimmter Akteure aufwerfen. Akteure unterschiedlichster Art bemühen sich entsprechend aktiv darum, ihr Tun als "legitim" auszuweisen: Sie betreiben Legitimitt̃spolitik. Die 23 Beitrg̃e dieses Leviathan-Sonderbandes untersuchen aus der Perspektive kritischer Sozialwissenschaften solche Muster politischer Rechtfertigung sowie Kritik an institutionellen Ordnungen, Praktiken und Akteuren auf nationalstaatlicher und internationaler Ebene. Was demokratische Legitimitt̃ ist und wie weit ihr Anspruch gehen kann, scheint dabei hoch umstritten. Dass die bestehenden Institutionen auf die zentralen globalen Probleme angemessen reagieren kn̲nten, wird eher bezweifelt. Dennoch spielen umfassende Alternativen zu Kapitalismus und Global Governance f̲fentlich weiterhin keine Rolle. Mit Beitrg̃en u.a. von: Timm Beichelt, Hubertus Buchstein, Nicole Deitelhoff, Klaus Dingwerth, Christoph Ml̲lers, Martin Nonhoff, Thomas Rixen, Friedbert W. Rüb, Steffen Schneider, Jens Steffek, Stephan Stetter, Bernhard Zangl und Michael Zürn
CAUSAL MECHANISMS IN THE GLOBAL DEVELOPMENT OF SOCIAL POLICIES
by
Johanna Kuhlmann
( )
2 editions published in
2022
in
English
and held by 114 WorldCat member libraries worldwide
Critical in policy analysis is not only the question whether it works. One needs to know *how* it works. This is a question about causal mechanisms. In this exemplary volume the authors provide some generic mechanisms that can apply in variety of settings along with detailed case studies of mechanisms in individual countries. It is essential reading for all those interested in social policy. - Gary Goertz, University of Notre Dame, USA Causal mechanisms meet social policy research in this masterful volume that offers clear theoretical and methodological guidance, while providing concrete examples from across the world. Kuhlmann, Nullmeier, and the impressive group of scholars they have gathered offer an innovative mechanism-based approach to study social policy processes that elegantly fuses the actions of policy actors with complex theory-centered causal sequences. This book's theoretical and methodological insights make it a must-read for social policy scholars across disciplines. - Sara Niedzwiecki, University of California, Santa Cruz, USA This open access edited volume introduces the concept of causal mechanisms to explore new ways of explaining the global dynamics of social policy, and shows that a mechanism-based approach provides several advantages over established approaches for studying social policy. The introductory chapter outlines the mechanism-based approach, which stands out by modularisation and a clear focus on actors. The mechanism-based approach then guides the twelve chapters on social policy developments in different Asian, African, European and Latin American countries. Based on these findings, the concluding chapter provides a structured compilation of causal mechanisms and outlines how a mechanism-based approach can further strengthen research on the global development of social policies, especially in a comparative perspective. The edited volume is highly relevant for social policy scholars from a variety of disciplines, as well as for scholars interested in strengthening explanation in the social sciences. Johanna Kuhlmann is Postdoctoral Researcher at the SOCIUM Research Center on Inequality and Social Policy, University of Bremen, Germany. Frank Nullmeier is Professor of Political Science at the SOCIUM Research Center on Inequality and Social, University of Bremen, Germany
Wohlfahrtspolitik im 21. Jahrhundert neue Wege der Forschung
by
K Armingeon
( Book )
3 editions published in
2013
in
German
and held by 104 WorldCat member libraries worldwide
In der OECD-Welt wird etwa ein Viertel des gesamten Bruttoinlandsprodukts und knapp die Hälfte der Staatsausgaben für den Sozialstaat, also die Sicherung gegen zentrale Lebensrisiken, verwendet. Deutschland gehört dabei zur Spitzengruppe, widmet dem jedoch kaum Forschungsenergien. Die Leistungen des Sozialstaats sind für eine immer größer werdende Zahl von Menschen überlebenswichtig und seine Reformen prägen heute den politischen Alltag. Angesichts seiner vielfältigen Herausforderungen - etwa durch den Wandel der Bildungs- und Arbeitswelt sowie der Familienstrukturen und durch massive demographische Veränderungen - muss dem Sozialstaat künftig nachhaltig größere Aufmerksamkeit in Wissenschaft und Forschung gelten. Andernfalls wird>>Sozialpolitik im Blindflug<<normal und Sicherungserfolg zufällig. In dieser Denkschrift werden die anstehenden Herausforderungen bilanziert und auf breiter Front neue Perspektiven für eine thematische und analytische Neuausrichtung der Sozialpolitikforschung vorgeschlagen
more
fewer
Audience Level
0

1
General
Special
Audience level: 0.00 (from 0.00 for The Oxford ... to 0.00 for The Oxford ...)
Related Identities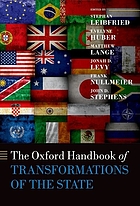 Covers
Alternative Names
Frank Nullmeier deutscher Politikwissenschaftler

Frank Nullmeier Duits politicoloog

Frank Nullmeier German political scientist

Frank Nullmeier Germany karimba ŋun nyɛ doo

Frank Nullmeier politólogo alemán

Frank Nullmeier professor académico alemão

Frank Nullmeier tysk professor

Languages