Ward-Perkins, Bryan
Most widely held works by Bryan Ward-Perkins
The Cambridge Ancient History
by
I. E. S Edwards
( Book )
23 editions published in
1970
in
English
and held by 1,912 WorldCat member libraries worldwide
Provides an account of what is known about the remotest geological ages, comprising chapters on the different kinds of evidence concerning man and his physical environment
The fall of Rome : and the end of civilization
by
Bryan Ward-Perkins
( Book )
57 editions published between
2005
and 2017 in 4 languages and held by 1,697 WorldCat member libraries worldwide
Was the fall of Rome a great catastrophe that cast the West into darkness for centuries to come? Or, as scholars argue today, was there no crisis at all, but simply a peaceful blending of barbarians into Roman culture, an essentially positive transformation? In The Fall of Rome, eminent historian Bryan Ward-Perkins argues that the "peaceful" theory of Rome's "transformation" is badly in error. Indeed, he sees the fall of Rome as a time of horror and dislocation that destroyed a great civilization, throwing the inhabitants of the West back to a standard of living typical of prehistoric times. Attacking contemporary theories with relish and making use of modern archaeological evidence, he looks at both the wider explanations for the disintegration of the Roman world and also the consequences for the lives of everyday Romans, who were caught in a world of economic collapse, marauding barbarians, and the rise of a new religious orthodoxy. The book recaptures the drama and violence of the last days of the Roman world, and reminds us of the very real terrors of barbarian occupation. Equally important, Ward-Perkins contends that a key problem with the new way of looking at the end of the ancient world is that all difficulty and awkwardness is smoothed out into a steady and positive transformation of society. Nothing ever goes badly wrong in this vision of the past. The evidence show otherwise. Up to date and brilliantly written, combining a lively narrative with the latest research and thirty illustrations, this superb volume reclaims the drama, the violence, and the tragedy of the fall of Rome
The idea and ideal of the town between late Antiquity and the early Middle Ages
( Book )
10 editions published in
1999
in
English
and held by 334 WorldCat member libraries worldwide
"This volume examines changing perceptions and ideals of town life, from the classical civitas/polis (the lynch-pin of ancient civilisation) to the medieval city (still playing many central roles, but with less of the ideological charge characteristic of Antiquity)." "One central theme is the persistent 'shadow' of the ancient city - in crumbling ancient buildings, and the survival of Roman styles of urban lay-out; and in the way that cities were depicted both visually (in iconography that changed only very slowly, if at all), and verbally (in the persistence of often outmoded classical terms and descriptions)." "Yet the ideal of the city was also changing and developing, especially around the idea of a new, specifically Christian city, protected by its saints and by its churches."--Jacket
The last statues of antiquity
( Book )
7 editions published in
2016
in
English
and held by 164 WorldCat member libraries worldwide
Spanning centuries and the vastness of the Roman Empire, The Last Statues of Antiquity is the first comprehensive survey of Roman honorific statues in the public realm in Late Antiquity. Drawn from a major research project and corresponding online database that collates all the available evidence for the "statue habit" across the Empire from the late third century AD onwards, the volume examines where, how, and why statues were used, and why these important features of urban life began to decline in number before eventually disappearing around AD 600. Adopting a detailed comparative approach, the collection explores variation between different regions--including North Africa, Asia Minor, and the Near East--as well as individual cities, such as Aphrodisias, Athens, Constantinople, and Rome. A number of thematic chapters also consider the different kinds of honorand, from provincial governors and senators, to women and cultural heroes. Richly illustrated, the volume is the definitive resource for studying the phenomenon of late-antique statues. --Amazon description
Late antiquity: empire and successors, A.D. 425-600
by
Averil Cameron
( Book )
16 editions published between
2000
and 2008 in 3 languages and held by 93 WorldCat member libraries worldwide
With Volume 14 The Cambridge Ancient History concludes its story. This latest volume embraces the wide range of approaches and scholarship which have in recent decades transformed our view of Late Antiquity. In particular, traditional political and social history has been enormously enhanced by integrating the rich evidence of Christian writing, and the constantly expanding results of archaeological research. A picture emerges of a period of considerable military and political disruption, but also of vibrant intellectual and cultural activity. The volume begins with a series of narrative chapters. These are followed by sections on government and institutions, economy and society, and religion and culture. A section on the provinces and the non-Roman world marks the rise of new and distinct political and cultural entities. This volume, and the CAH, ends in around AD 600, before the Arab conquests shattered for ever what remained of the unity of the Roman world
The Cambridge ancient history
by
Charles Theodore Seltman
( Book )
14 editions published in
1927
in
English
and held by 32 WorldCat member libraries worldwide
The Cambridge ancient history. the prehistory of the Balkans, and the Middle East and the Aegean world, tenth to eighth centuries B.C.
by
John Boardman
( Book )
11 editions published in
1982
in
English
and held by 22 WorldCat member libraries worldwide
Volume III of The Cambridge Ancient History was first published in 1925 in one volume. The new edition has expanded to such an extent, owing to the immense amount of new information now available, that it has had to be divided into three parts. Volume III Part 1 opens with a survey of the Balkans north of Greece in the Prehistoric period. This is the first time such a survey has been published of this area which besides its intrinsic interest is important for its influence on the cultures of the Aegean and Anatolia. The rest of the book is devoted to the tenth to the eighth centuries B.C. In Greece and the Aegean the main theme is the gradual regeneration from the Dark Age and the emergence of a society in which can be seen the beginnings of the city-state. During the same period in Western Asia and the Middle East the Kingdoms of Assyria and Babylonia rise to power, the Urartians appear, and in Palestine the kingdoms of Israel and Judah flourish. In Egypt the country's fortunes revive briefly under Shoshenq I. The final chapter in this part deals with the languages of Greece and the Balkans and with the invention and spread of alphabetic writing
more
fewer
Audience Level
0

1
Kids
General
Special
Audience level: 0.37 (from 0.18 for The fall o ... to 0.96 for The Cambri ...)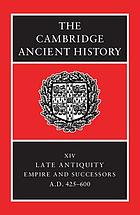 Alternative Names
Bryan Ward-Perkins archeologo inglese

Bryan Ward-Perkins English historian

Perkins Bryan Ward-

Perkins, John Bryan Ward-

Perkins, John Ward-

Ward Perkins, Bryan

Ward-Perkins, Bryan R.

Ward-Perkins, John Bryan

Languages
Covers