Sanberg, Paul R.
Most widely held works about Paul R Sanberg
Most widely held works by Paul R Sanberg
Prescription narcotics : the addictive painkillers
by
Paul R Sanberg
( Book )
8 editions published between
1986
and 1992 in
English
and
Undetermined
and held by 1,012 WorldCat member libraries worldwide
Explores the use of prescription narcotics, the risks and consequences of addiction, and current treatments
Neural stem cells : methods and protocols
by
Tanja Zigova
( )
14 editions published in
2002
in
English
and held by 987 WorldCat member libraries worldwide
Over the last decade, advances in neural stem cell research have raised the hope that one day cellular therapy will not only replace missing neurons, but also replenish absent chemical signals, metabolites, enzymes, neurotransmitters, or other missing or defective components from the diseased or injured brain. In Neural Stem Cells: Methods and Protocols, internationally recognized experts from academic, clinical, and pharmaceutical laboratories describe in great detail the most frequently used cellular, molecular, and electrophysiological methods to isolate, characterize, and utilize neural stem cells. These readily reproducible techniques introduce the various sources of stem/progenitor cells, provide a wide range of conditions for their culture, and make it possible to define their properties in culture. Additional techniques are designed to help researchers identify endogenous stem cells as well as exogenous stem cells after transplantation in the brain. The protocols range from the simplest methods of isolation and characterization of neural cell properties to such very sophisticated methods as characterizing gene expression, telomerase assays, and cell cycle kinetics. Each is written by an investigator who has used the method extensively, and includes step-by-step instructions, tips on avoiding pitfalls, and invaluable notes that make all the difference to successful experimental outcomes. Comprehensive and easy-to-follow, Neural Stem Cells: Methods and Protocols provides a powerful synthesis of today's key in vitro and in vivo techniques to identify and characterize neural stem cells for research and for developing experimental therapeutics
Over-the-counter drugs : harmless or hazardous?
by
Paul R Sanberg
( Book )
15 editions published between
1986
and 1992 in
English
and
Undetermined
and held by 962 WorldCat member libraries worldwide
Examines psychoactive drugs which are available without a doctor's prescription, discussing which are effective and which are harmful
Cell therapy, stem cells, and brain repair
by
Cyndy Davis Sanberg
( )
27 editions published between
2005
and 2007 in
English
and held by 556 WorldCat member libraries worldwide
Explicates previous cornerstones of neurological cellular therapy which have provided a foundation for modern research, as well as elucidating the ongoing discovery of novel sources of stem cells for cell therapy, while expounding upon applications for cell therapeutic brain repair as they become increasingly promising
Neural stem cells for brain and spinal cord repair
by
Tanja Zigova
( )
10 editions published between
2002
and 2003 in
English
and held by 539 WorldCat member libraries worldwide
Although neural stem cells (NSCs) have been successfully used in animal models of various neurodegenerative diseases and of brain and spinal cord injuries, their use in studies of nervous system dysfunction is still in its infancy. In Neural Stem Cells for Brain and Spinal Cord Repair, active neuroscientists survey NSCs as potential tools for central nervous system and spinal cord repair by explaining their clinically significant fundamental properties, manipulations, and potential therapeutic paradigms. Their discussion of the fundamental biology of NSCs illustrates the signaling pathways that regulate stem cell division and differentiation, and defines the methods of NSC expansion and propagation, neuromorphogenesis, the factors determining cell fate both in vitro and in situ, and the induction of self-reparative processes within the brain. They also present strategies that may lead to fruitful clinical applications in the near future. These range from the replacement of degenerated, dysfunctional, or maldeveloped cells to the provision of factors (either produced intrinsically by the cells or induced to do so following genetic engineering) that may protect, correct, recruit, promote self-repair, or mediate the connectivity of host cells. Comprehensive and up-to-date, Neural Stem Cells for Brain and Spinal Cord Repair provides the first systematic overview of the biological properties and functional characteristics of NSCs, as well as outlining of several possible areas of medicine and therapy where these cells may soon prove extremely helpful
Central nervous system diseases : innovative animal models from lab to clinic
by
Dwaine F Emerich
( Book )
7 editions published between
1999
and 2000 in
English
and held by 229 WorldCat member libraries worldwide
In Central Nervous System Diseases: Innovative Animal Models from Lab to Clinic, prominent experimentalists critically review the animal models widely used in developing powerful new therapies for central nervous system diseases, as well as their advantages and limitations. Coverage includes novel uses of animal models of Alzheimer's, Parkinson's, and Huntington's diseases, and studies of aging. Techniques that rely heavily on behavioral analyses, as well as models developed from infusions of neurotoxins and from advances in molecular biology are thoroughly explicated, as are models developed for more acute neurological conditions, including traumatic brain injury and stroke. Comprehensive and authoritative, Central Nervous System Diseases: Innovative Animal Models from Lab to Clinic offers neuroscientists, pharmacologists, and interested clinicians a unique survey of the most productive animal models of the leading neurological diseases currently employed to develop today's innovative drug therapies
Motor activity and movement disorders : research issues and applications
by
Paul R Sanberg
( Book )
8 editions published between
1995
and 2014 in
English
and held by 206 WorldCat member libraries worldwide
In ""Motor Activity and Movement Disorders"" thirteen state-of-the-art articles explicate forefront research methodologies for measuring and interpreting motor activity in animals, as well as their applications to preclinical and clinical research involving motor disorders. The contributors emphasize motor asymmetries, turning behavior, and dyskinetic movements. They also present a variety of quantitative approaches designed to assess specific aspects of motor activity and illustrate numerous computerized measuring techniques that permit detailed and objective approaches to quantifying motor b
Mitochondrial inhibitors and neurodegenerative disorders
by
Paul R Sanberg
( )
9 editions published between
1999
and 2000 in
English
and held by 194 WorldCat member libraries worldwide
In Mitochondrial Inhibitors and Neurodegenerative Disorders, respected investigators from around the world critically review what is known about the role of mitochondrial inhibitors in cell death and the onset of neurodegeneration. These distinguished researchers-many pioneers in the field-detail the symptomatology, origin, and chemistry of mitochondrial toxins, and discuss animal models of human diseases related to abnormal mitochondrial function. The book focuses on 3-nitropropionic acid (3-NP) and its ability to replicate the cellular, anatomical, and behavioral alterations seen in Huntington's disease, and demonstrates that mitochondrial inhibitors play an important role in the etiology of central nervous system disorders. In addition, recent therapeutic modalities aimed at rescuing the central nervous system from abnormal functioning by mitochondria are discussed. With its timely, in-depth review, Mitochondrial Inhibitors and Neurodegenerative Disorders offers today's advanced investigators powerful insights into how mitochondrial toxins precipitate and exacerbate neurodegenerative disorders, and details important new treatment strategies that can halt or reverse disease progression
Immunosuppressant analogs in neuroprotection
by
Cesario V Borlongan
( )
7 editions published between
2002
and 2003 in
English
and held by 164 WorldCat member libraries worldwide
In recent years there has been a growing recognition that such widely used immunosuppressant drugs as cyclosporin and FK-506 and their analogs-the neuroimmunophilins-possess significant neurotrophic and neuroprotective properties in addition to their beneficial effects for transplant patients. In Immunosuppressant Analogs in Neuroprotection, pioneers in the field and leading neuroscientists and clinicians working with these drugs survey the most recent scientific evidence showing how they evolved from being purely immunosuppressant "drugs" to neuroprotective "agents." These authorities focus on recent preclinical evidence that demonstrates the neurotrophic/neuroprotective effects of immunosuppressants when administered alone or when combined with neural transplantation therapy in animal models of neurological disorders. They discuss their efficacy and mechanisms of action in vitro and in vivo; using these models of CNS disease, they report laboratory studies with compelling clinical indications for Alzheimer's disease, Huntington's disease, stroke, traumatic brain injury, spinal cord injury, ALS, sciatic nerve injury, and drug addiction. They also present novel hypotheses on the mechanisms of neuroprotection, ranging from the blockade of mitochondrial permeability transition pores to free radical scavenging to the inhibition of calcineurin. Authoritative and cutting-edge, Immunosuppressant Analogs in Neuroprotection demonstrates that CsA, FK-506, and the immunophilins exert neuroprotective effects on their own and will serve well as a new breed of neuroprotective agents for the treatment of neurological disorders
more
fewer
Audience Level
0

1
Kids
General
Special
Audience level: 0.29 (from 0.14 for Prescripti ... to 0.97 for Cell trans ...)
Related Identities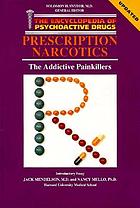 Covers
Languages