Fixico, Donald Lee 1951-
Most widely held works about Donald Lee Fixico
Most widely held works by Donald Lee Fixico
The invasion of Indian country in the twentieth century : American capitalism and tribal natural resources
by
Donald Lee Fixico
( Book )
17 editions published between
1998
and 2012 in
English
and held by 783 WorldCat member libraries worldwide
"The struggle between Indians and whites for land did not end on the battlefields in the 1880s. When this hostile era closed with Native Americans forced onto reservations, no one expected that rich natural resources lay beneath these lands that white America would desperately desire. Yet oil, timber, fish, coal, water, and other resources were discovered to be in great demand in the mainstream market, and a new war began with Indian tribes and their leaders trying to protect their tribal natural resources throughout the twentieth century." "In The Invasion of Indian Country in the Twentieth Century, Donald Fixico details the course of this struggle, providing a wealth of information on the resources possessed by individual tribes and the way in which they were systematically defrauded and stripped of these resources."--Jacket
Termination and relocation : federal Indian policy, 1945-1960
by
Donald Lee Fixico
( Book )
12 editions published between
1986
and 1992 in
English
and held by 739 WorldCat member libraries worldwide
Between the end of the Roosevelt era and the beginning of the Kennedy administration, less traditional Native Americans, congressional leaders, and government administrators developed a policy that they hoped would integrate the Indian population with mainstream America. To this end, they enacted laws to terminate the government's trusteeship of Indian lands and relocate Indians to the nation's cities. They believed that, once Indians left the reservation, they would have opportunities for education and employment that would enable them to participate more fully in the larger society. These policies were most fully applied to the Menominee and Klamath tribes. But the sponsors of this legislation underestimated the importance of the fundamental differences between Indian and Anglo culture that would make it nearly impossible for most Indians to make the transition. By the early 1960s it had become tragically apparent that the policies of termination and relocation were creating a new subclass of urban poor: Indians who were ill-equipped to survive in the competitive, materialistic world off the reservation. This major new study examines the history and effects of these policies from the Indian perspective. It also situates termination within the larger issue of civil rights during the Truman and Eisenhower administrations. (Nec)
The urban Indian experience in America
by
Donald Lee Fixico
( Book )
12 editions published in
2000
in
English
and held by 710 WorldCat member libraries worldwide
"Fixico offers a new view of urban Indians, one centered on questions of how their modern identity emerges and perseveres. He shows how the corrosive effects of cultural alienation, alcoholism, poor health services, unemployment, and ghetto housing are slowly being overcome. After fifty years of urban experience, Native Americans living in cities are better able today than at any other time to balance tradition and modernity."--Jacket
Daily life of Native Americans in the twentieth century
by
Donald Lee Fixico
( Book )
10 editions published between
2006
and 2008 in
English
and held by 686 WorldCat member libraries worldwide
Provides an historical context for the primary issues facing members of approximately five hundred Indian tribal groups in the United States, including coverage of religious practices, music, the role of women, and education
Treaties with American Indians : an encyclopedia of rights, conflicts, and sovereignty
( Book )
6 editions published in
2008
in
English
and held by 652 WorldCat member libraries worldwide
This invaluable reference reveals the long, often contentious history of Native American treaties, providing a rich overview of a topic of continuing importance. How are certain Indian tribes able to operate casinos in states that outlaw gambling? Hunt whales where international laws prohibit it? Profit from oil leases on federal land? Govern themselves as nations? All of these privileges are guaranteed by treaties, and, while the broken treaty remains a valid symbol for the treatment of Native Americans, many of the 370+ pacts with the government were and are still honored. Treaties with American Indians: An Encyclopedia of Rights, Conflicts, and Sovereignty is the first comprehensive introduction to the treaties that promised land, self-government, financial assistance, and cultural protections to many of the over 500 tribes of North America (including Alaska, Hawaii, and Canada). Going well beyond describing terms and conditions, it is the only reference to explore the historical, political, legal, and geographical contexts in which each treaty took shape. Coverage ranges from the 1778 alliance with the Delaware tribe (the first such treaty), to the landmark Worcester v. Georgia case (1832), which affirmed tribal sovereignty, to the 1871 legislation that ended the treaty process, to the continuing impact of treaties in force today. Alphabetically organized entries cover key individuals, events, laws, court cases, and other topics. Also included are 16 in-depth essays on major issues (Indian and government views of treaty-making, contemporary rights to gaming and repatriation, etc.) plus six essays exploring Native American intertribal relationships region by region. - Publisher
Urban Indians
by
Donald Lee Fixico
( Book )
3 editions published between
1990
and 2014 in
English
and held by 425 WorldCat member libraries worldwide
Examines the history, conditions and changing fortunes of Indians living in urban America
Indian resilience and rebuilding : indigenous nations in the modern American west
by
Donald Lee Fixico
( Book )
8 editions published in
2013
in
English
and
Undetermined
and held by 328 WorldCat member libraries worldwide
"This illuminating and comprehensive analysis of Native nation's resilience in the twentieth century demonstrates how Native Americans reinvented themselves, rebuilt their nations, and ultimately became major forces in the United States. Written by Donald L. Fixico, Indian Resilience and Rebuilding, redefines how modern American history can and should be told"
Call for change : the medicine way of American Indian history, ethos, & reality
by
Donald Lee Fixico
( Book )
8 editions published in
2013
in
English
and
Undetermined
and held by 212 WorldCat member libraries worldwide
"For too many years, the academic discipline of history has ignored American Indians or lacked the kind of open-minded thinking necessary to truly understand them. Most historians remain oriented toward the American experience at the expense of the Native experience. As a result, both the status and the quality of Native American history have suffered and remain marginalized within the discipline. In this impassioned work, noted historian Donald L. Fixico challenges academic historians--and everyone else--to change this way of thinking. Fixico argues that the current discipline and practice of American Indian history are insensitive to and inconsistent with Native people's traditions, understandings, and ways of thinking about their own history. In Call for Change, Fixico suggests how the discipline of history can improve by reconsidering its approach to Native peoples. He offers the "Medicine Way" as a paradigm to see both history and the current world through a Native lens. This new approach paves the way for historians to better understand Native peoples and their communities through the eyes and experiences of Indians, thus reflecting an insightful indigenous historical ethos and reality."
more
fewer
Audience Level
0

1
Kids
General
Special
Audience level: 0.23 (from 0.04 for Daily life ... to 0.55 for Native vie ...)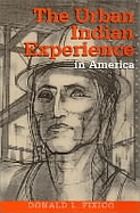 Alternative Names
FIXICO, Donald

Fixico, Donald 1951-

Fixico, Donald L.

Fixico, Donald L. 1951-

Fixico, Donald Lee

Languages
Covers