Haygood, Wil
Most widely held works about Wil Haygood
more
fewer
Most widely held works by Wil Haygood
Sweet thunder : the life and times of Sugar Ray Robinson
by
Wil Haygood
( Book )
10 editions published between
2009
and 2011 in
English
and held by 1,898 WorldCat member libraries worldwide
From the author of the critically acclaimed "In Black and White" comes another illuminating narrative in which Haygood explores one of the 20th-century's most iconic figures of the fight game, Sugar Ray Robinson
The butler : a witness to history
by
Wil Haygood
( Book )
10 editions published between
2013
and 2018 in
English
and held by 1,709 WorldCat member libraries worldwide
When acclaimed Washington Post writer Wil Haygood had an early hunch that Obama would win the 2008 election, he thought he'd highlight the singular moment by exploring the life of someone who had come of age when segregation was so widespread, so embedded in the culture, as to make the very thought of a black president inconceivable. He struck gold when he tracked down Eugene Allen, a butler who had served no fewer than eight presidents, from Harry Truman to Ronald Reagan. During his thirty-four years of service, Allen became what the Independent described as a "discreet stagehand who for three decades helped keep the show running in the most important political theatre of all." While serving tea and supervising buffets, Allen was also a witness to history as decisions about America's most momentous events were being made. Here he is at the White House while Kennedy contemplates the Cuban missile crisis: here he is again when Kennedy's widow returns from that fateful day in Dallas. Here he is when Johnson and his cabinet debate Vietnam, and here he is again when Ronald Reagan is finally forced to get tough on apartheid. Perhaps hitting closest to home was the civil rights legislation that was developed, often with passions flaring, right in front of his eyes even as his own community of neighbors, friends, and family were contending with Jim Crow America. With a foreword by the Academy Award-nominated director Lee Daniels, The Butler also includes an essay, in the vein of James Baldwin's jewel The Devil Finds Work, that explores the story of black images on celluloid and in Hollywood, and fifty-seven pictures of Eugene Allen, his family, the presidents he served, and the remarkable cast of the movie
Showdown : Thurgood Marshall and the Supreme Court nomination that changed America
by
Wil Haygood
( Book )
10 editions published between
2015
and 2016 in
English
and held by 1,660 WorldCat member libraries worldwide
"Thurgood Marshall brought down the separate-but-equal doctrine, integrated schools, and not only fought for human rights and human dignity but also made them impossible to deny in the courts and in the streets. In this stunning new biography, award-winning author Wil Haygood surpasses the emotional impact of his inspiring best seller The Butler to detail the life and career of one of the most transformative legal minds of the past one hundred years. Using the framework of the dramatic, contentious five-day Senate hearing to confirm Marshall as the first African-American Supreme Court justice, Haygood creates a provocative and moving look at Marshall's life as well as the politicians, lawyers, activists, and others who shaped--or desperately tried to stop--the civil rights movement of the twentieth century: President Lyndon Johnson; Congressman Adam Clayton Powell Jr., whose scandals almost cost Marshall the Supreme Court judgeship; Harry and Harriette Moore, the Florida NAACP workers killed by the KKK; Justice J. Waties Waring, a racist lawyer from South Carolina, who, after being appointed to the federal court, became such a champion of civil rights that he was forced to flee the South; John, Robert, and Ted Kennedy; Senator Strom Thurmond, the renowned racist from South Carolina, who had a secret black mistress and child; North Carolina senator Sam Ervin, who tried to use his Constitutional expertise to block Marshall's appointment; Senator James Eastland of Mississippi, the head of the Senate Judiciary Committee, who stated that segregation was "the law of nature, the law of God"; Arkansas senator John McClellan, who, as a boy, after Teddy Roosevelt invited Booker T. Washington to dinner at the White House, wrote a prize-winning school essay proclaiming that Roosevelt had destroyed the integrity of the presidency; and so many others. This galvanizing book makes clear that it is impossible to overestimate Thurgood Marshall's lasting influence on the racial politics of our nation"--Jacket
In black and white : the life of Sammy Davis, Jr.
by
Wil Haygood
( Book )
14 editions published between
2003
and 2005 in
English
and held by 1,373 WorldCat member libraries worldwide
Traces the entertainer's entry into the vaudeville circuit at the age of six, his early career, and his achievements on Broadway, in Hollywood, and in Las Vegas in the face of pre-civil rights movement racial tensions
King of the cats : the life and times of Adam Clayton Powell, Jr.
by
Wil Haygood
( Book )
6 editions published between
1993
and 2006 in
English
and held by 1,371 WorldCat member libraries worldwide
"Adam Clayton Powell, Jr., was one of the most brilliant, charismatic, and controversial politicians of this century - and one of the most productive legislators in American history. This vivid and penetrating biography by Wil Haygood, whom Ward Just has praised as "perhaps America's best young reporter," evokes the physical, political, and racial reality of both Powell's life and the civil rights struggle of the twentieth century."--BOOK JACKET. "The grandson of a slave, Powell utilized his father's pulpit in Harlem's Abyssinian Baptist Church to raise up the poor and disadvantaged during the Great Depression. After marrying a showgirl, starting his own newspaper, and successfully running for city council, he was elected as the first black congressman from Harlem, a seat he held without serious opposition for thirty-odd years. He took his second wife, the jazz pianist Hazel Scott, with him to Washington, where he was a tireless crusader for racial equality, a thorn in the side of his timid colleagues, and an embarrassment to four presidents on the issue of fair employment. Though Powell jumped the Democratic fence in 1956 because of Adlai Stevenson's racial indecisiveness and appointed himself unofficial ambassador to the Bandung conference, he finally assumed real power under Lyndon Johnson. As the chairman of the Education and Labor Committee of the House, the black representative helped the white president push through that mass of laws which Johnson called the War on Poverty."--BOOK JACKET. "At the same time, Powell's influence was being eroded by his flamboyant private life and by his reckless disregard for congressional proprieties. His pleasurable rambles around the world, compounded by headline-making lawsuits, cost him his seat in Congress. Though his faithful Harlemites reelected him, he was not reseated until the Supreme Court backed him, in Earl Warren's last decision. Stripped of seniority, Powell toured the country to advocate black power and lolled on his yacht in the Bahamas until he was finally defeated in the 1970 primary election."--BOOK JACKET. "This energetic narrative paints Powell as a hero to his people and a standard-bearer for social equality. While others may have done more to change our attitudes toward race, Powell did more than any other black leader to change the way we live. Having succored hundreds of thousands, he died in utter loneliness in 1972."--BOOK JACKET
The butler : [a witness to history]
by
Wil Haygood
( Recording )
10 editions published in
2013
in
English
and held by 516 WorldCat member libraries worldwide
When acclaimed Washington Post writer Wil Haygood had an early hunch that Obama would win the 2008 election, he thought he'd highlight the singular moment by exploring the life of someone who had come of age when segregation was so widespread, so embedded in the culture, as to make the very thought of a black president inconceivable. He struck gold when he tracked down Eugene Allen, a butler who had served no fewer than eight presidents, from Harry Truman to Ronald Reagan
Tigerland : 1968-1969, a city divided, a nation torn apart, and a magical season of healing
by
Wil Haygood
( Book )
3 editions published in
2018
in
English
and held by 359 WorldCat member libraries worldwide
The inspiring story of baseball and basketball teams from a poor, black, segregated high school in Ohio, who win the Ohio state baseball and basketball championships in the same year. 1968-1969. Across the US, race relations are frayed; race riots proliferate. But in Columbus, Ohio, the Tigers of segregated East High School win the baseball and basketball championships, defeating bigger, richer, whiter teams across the state. Haygood takes us into the personal lives of the local heroes, and puts the Tigers' story in the context of the racially charged late 1960s. The result is both an inspiring sports story and a singularly illuminating social history. -- adapted from publisher info
Showdown : Thurgood Marshall and the Supreme Court nomination that changed America
by
Wil Haygood
( Recording )
6 editions published in
2015
in
English
and held by 199 WorldCat member libraries worldwide
Thurgood Marshall brought down the separate-but-equal doctrine, integrated schools, and not only fought for human rights and human dignity but also made them impossible to deny in the courts and in the streets. In this stunning new biography, award-winning author Wil Haygood surpasses the emotional impact of his inspiring best seller The Butler to detail the life and career of one of the most transformative legal minds of the past one hundred years
I too sing America : the Harlem Renaissance at 100
by
Wil Haygood
( Book )
3 editions published in
2018
in
English
and held by 119 WorldCat member libraries worldwide
"'I Too Sing America' celebrates the visual art and material culture of the Harlem Renaissance, illuminating the lives of its people, the art, the literature, the music, and the social history through paintings, prints, photography, sculpture, and contemporary documents and ephemera. Included are works by cherished artists such as James Van Der Zee, William Henry Johnson, Aaron Douglas, Jacob Lawrence, Archibald Motley, Palmer Hayden, Elizabeth Catlett, and Romare Bearden. The project is the culmination of decades of reflection, research, and scholarship by Wil Haygood, acclaimed biographer and preeminent scholar on Harlem and its cultural history. In thematic chapters, the author captures the range and breadth of the Harlem Renaissance, a sweeping creative movement that saw an astonishing array of black writers, artists, and musicians gather over a period of a few intense years, expanding far beyond its roots in Harlem to unleash a myriad of talents on the nation."
In black and white : the life of Sammy Davis, Jr.
by
Wil Haygood
( Recording )
6 editions published between
2003
and 2014 in
English
and held by 96 WorldCat member libraries worldwide
This biography of entertainment legend Sammy Davis, Jr. is an enthralling portrait of one of the most recognizable figures from the golden age of American show business. Davis, a guarded man who protected his private life with great vigor, lived an extraordinary life in the limelight, while also forging new uncharted paths across racial lines
more
fewer
Audience Level
0

1
Kids
General
Special
Audience level: 0.17 (from 0.08 for The butler ... to 0.97 for A komornyi ...)
Related Identities
Associated Subjects
African American art
African American entertainers
African American household employees
African American legislators
African Americans
African Americans--Politics and government
African Americans--Segregation
Allen, Eugene,
Art, Modern
Baseball
Basketball
Blacks
Boxers (Sports)
Butlers
Civil rights movements
Closed captioning
Davis, Sammy,--Jr.,
Employees
Entertainers
Families
Grossfeld, Stan
Hagood family
Harlem Renaissance
Haygood, Wil
Judges--Selection and appointment
Legislators
Manners and customs
Marshall, Thurgood,
Mississippi River
Mississippi River Valley
New York (State)--New York
New York (State)--New York--Harlem
Obama, Barack
Ohio--Columbus
Politics and government
Powell, Adam Clayton,--Jr.,
Presidents
Presidents--Election
Presidents--Staff
Race discrimination
Race relations
Race relations--Political aspects
Robinson, Sugar Ray,
Social conditions
Travel
United States
United States.--Congress.--House
United States.--Supreme Court
Washington (D.C.)
White House (Washington, D.C.)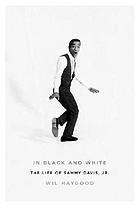 Covers
Alternative Names
Wil Haygood American journalist

ヘイグッド, ウィル

Languages