Simon, Jeffrey 1942-
Most widely held works by Jeffrey Simon
NATO-Warsaw Pact force mobilization
by
National Defense University
( Book )
11 editions published between
1988
and 1991 in
English
and
Undetermined
and held by 451 WorldCat member libraries worldwide
Forfattere: Jeffrey Simon; John J. Yurechko; Karl H. Lowe; Michael J. Deane; Peter A. Wilson; Douglas A. Macgregor; Christopher D. Jones; Phillip A. Karber; John H. Milam; Diego A. Ruiz Palmer; David C. Isby; Les Griggs; Ivan Volgyes; Zoltan Barany; Robert R. Ulin; Peter M.E. Volten; Daniel N. Nelson; George W. Price; Christian Thune; og Tonne Huitfeldt
Security implications of nationalism in Eastern Europe
by
Trond Gilberg
( Book )
12 editions published between
1984
and 2019 in
English
and held by 327 WorldCat member libraries worldwide
Suggesting that events in Poland during 1980-1981 represent the tip of an iceberg, the contributors examine the rise of nationalism in Eastern Europe and its potential consequences for European security. They analyze developing problems and trends in the region, including the cooling of relations between the USSR and individual countries in Eastern Europe, the continuing economic crisis, changing social structures, the influence of the intelligentsia, and the eroding importance of ideology as a key part of Eastern Europe's political culture. The second half of the book focuses on the impact of these shifts on political and military relations between the USSR and Eastern European countries and on the efficient functioning of the Warsaw Pact
Ukraine against herself : to be Euro-Atlantic, Eurasian, or neutral?
by
Jeffrey Simon
( )
4 editions published in
2009
in
English
and held by 321 WorldCat member libraries worldwide
Since independence, Ukrainians have been evenly split between those who desire to be part of the Euro-Atlantic (European Union and North Atlantic Treaty Organization) community and those who gravitate toward Eurasia (Russia and the Commonwealth of Independent States). During the 1990s, when the European Union and NATO were focused on Central Europe and Russia was politically down and economically weak, Ukraine was able to have it both ways. Since the Orange Revolution, Ukraine has made significant progress developing a Euro-Atlantic style democratic political system, demonstrated a vibrant open media and civil society, and successfully advanced civilian oversight of its military. Despite this progress, Ukrainian opinion remains sharply divided on integration into Euro-Atlantic institutions. Attempts by Ukrainian leaders and some current members of NATO to promote a Membership Action Plan have backfired. Not only has Russia, now more autocratic, responded with missile threats, cutting gas supplies, and meddling in Ukraine's domestic politics, but the crosscutting internal and external pressures are aggravating profound political instability, actually making Ukraine a less appealing candidate for membership in either the European Union or NATO. Under these circumstances, the challenge is to provide Ukraine sufficient time to consolidate successful democratic governance and develop domestic consensus on this critical strategic choice. Rather than pressing Ukraine toward early accession, the new U.S. administration should keep open the possibility of NATO membership, but for the time being encourage Ukraine to follow the model of Finland, another nonaligned Partner for Peace, as it attempts to reconcile the competing popular factions in the country and to navigate between its Euro-Atlantic and Eurasian neighbors. By nurturing its political stability, the United States will enhance Ukraine's value to the Alliance over the longer term
NATO expeditionary operations : impacts upon new members and partners
by
Jeffrey Simon
( )
10 editions published in
2005
in
English
and held by 316 WorldCat member libraries worldwide
Ever since deployments into the Balkans in the mid-1990s the involvement of the North Atlantic Treaty Organization (NATO) in military operations beyond the territories of its members has posed both challenges and opportunities for the increasingly numerous post-Cold War Alliance partners, a number of whom have since acceded to full membership. Broadly what kinds of lessons have new NATO members and partners drawn from these expeditionary operations? And how have these experiences influenced ongoing efforts aimed at transforming their defense postures? NATO operations in Bosnia-Herzegovina concluded only at the end of 2004. While building their forces either from Warsaw Pact legacy capabilities or from scratch NATO aspirants and partners learned that conscript-based forces that had utility for territorial defense had serious limitations for expeditionary operations. These Central and East European governments recognized that they needed rapidly deployable forces with independent logistics and a sufficient cadre of well-trained English- speaking military personnel for effective involvement in peacekeeping and related operations. The Bosnia experience thus became the catalyst for more realistic defense reform among then-NATO aspirants
Warsaw Pact forces : problems of command and control
by
Jeffrey Simon
( Book )
9 editions published in
1985
in
English
and held by 309 WorldCat member libraries worldwide
Oprindelse; USA, Sovjetunionen, supermagternes mening; Khrushchev-tiden, 1955-1964; Nationalisme, doktrin og træning, Oktoberstorm, 1965-1967; Tjekkoslovakiet, 1968; Konflikt, 1969-71; Helsingfors, 1972-1975; Efter Helsingfors, 1976-1979; Afghanistan og Polen; Politisk og militær udvikling siden 1980; Erfaringer
NATO's uncertain future : is demography destiny?
by
Jeffrey Simon
( )
3 editions published in
2008
in
English
and held by 304 WorldCat member libraries worldwide
The North Atlantic Treaty Organization (NATO) finds itself increasingly stressed by current and prospective demographic shifts within its membership that will almost certainly hamper its collective ability to deploy operational forces and further strain the transatlantic relationship in the years ahead. NATO has shifted from large conscript forces, which were useful for its territorial defense during the Cold War, toward smaller, all-volunteer military establishments to carry out expeditionary operations. This shift has had different political consequences in Europe and the United States and has resulted in increasingly diverging views of the role of the military and how it contributes to security and defense. Demographically, the gap between U.S. and European NATO members military age cohorts is widening, with the U.S. cohort increasing while the European numbers shrink. At the same time, diverging immigration patterns and shifting internal demographics could erode the common historic identity of the United States and Europe and affect the transatlantic relationship. A relatively young and growing U.S. population will contribute to its slightly enhanced global economic profile in 2050, while Europe's aging and shrinking productive population will be a factor in its diminishing presence. Finally, the world's population and the locus of its economic growth will continue to reflect the inexorable shift away from the Eurocentric world that existed when NATO was created in 1949, leading to Europe s rapid demographic marginalization and relative economic decline by 2050
more
fewer
Audience Level
0

1
Kids
General
Special
Audience level: 0.48 (from 0.42 for The next r ... to 0.64 for Hungary an ...)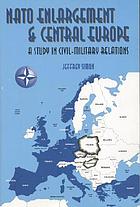 Covers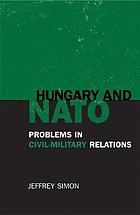 Alternative Names
Languages