Lardinois, A. P. M. H.
Most widely held works by A. P. M. H Lardinois
Solon of Athens : new historical and philological approaches
by
Josine H Blok
( )
12 editions published between
2005
and 2011 in
English
and held by 1,445 WorldCat member libraries worldwide
This volume offers a range of innovative approaches to Solon of Athens, legendary law-giver, statesman, and poet of the early sixth century B.C. In the first part, Solon's poetry is reconsidered against the background of oral poetics and other early Greek poetry. The connection between Solon's alleged roles as poet and as politician is fundamentally questioned. Part two offers a reassessment of Solon's laws based on a revision of the textual tradition and recent views on early Greek lawgiving. In part three, fresh scrutiny of the archeological and written evidence of archaic Greece results in new perspectives on the agricultural crisis and Solon's role in the social and political developments of sixth-century Athens
Sacred words : orality, literacy, and religion
by International Conference on Orality and Literacy in the Ancient World
( )
15 editions published in
2011
in
English
and held by 1,114 WorldCat member libraries worldwide
The 20 papers in this publication were first presented at the Eighth International Conference on Orality and Literacy in the Ancient World, held in 2008 in Soeterbeeck, the Netherlands. The main subjects are Greek literature, Greek law, Greek and Roman religious texts, Roman literature, and early Christian literature. Individual paper topics include divine discourse in Homer's Iliad, past and present in Pindar's religious poetry, writing sacred laws in archaic and classical Crete, embedded speech in the Attic leges sacrae, hexametrical incantations as oral and written phenomena, unknowable names and invocations in late antique theurgic ritual, Plautus the theologian, dilemmas of pietas in Roman declamation, Paul's self-images within an oral milieu, and Augustine's Psalm Against the Donatists
Making silence speak : women's voices in Greek literature and society
( Book )
14 editions published between
2001
and 2018 in
English
and held by 899 WorldCat member libraries worldwide
This collection attempts to recover the voices of women in antiquity from a variety of perspectives: how they spoke, where they could be heard, and how their speech was adopted in literature and public discourse. Rather than confirming the old model of binary oppositions in which women's speech was viewed as insignificant and subordinate to male discourse, these essays reveal a dynamic and potentially explosive interrelation between women's speech and the realm of literary production, religion, and oratory. The contributors use a variety of methodologies to mine a diverse array of sources, from Homeric epic to fictional letters of the second sophistic period and from actual letters written by women in Hellenistic Egypt to the poetry of Sappho. Throughout, the term "voice" is used in its broadest definition. It includes not only the few remaining genuine women's voices but also the ways in which male authors render women's speech and the social assumptions such representations reflect and reinforce. These essays therefore explore how fictional female voices can serve to negotiate complex social, epistemological, and aesthetic issues. The contributors include Josine Blok, Raffaella Cribiore, Michael Gagarin, Mark Griffith, Andre Lardinois, Richard Martin, Lisa Maurizio, Laura McClure, D.M. O'Higgins, Patricia Rosenmeyer, Marilyn Skinner, Eva Stehle, and Nancy Worman
Texts, transmissions, receptions : modern approaches to narratives
by
Lardinois A
( )
19 editions published between
2014
and 2015 in
English
and
Undetermined
and held by 728 WorldCat member libraries worldwide
The papers collected in this volume study the function and meaning of narrative texts from a variety of perspectives. The word "text" is used here in the broadest sense of the term: it denotes literary books, but also oral tales, speeches, newspaper articles and comics. One of the purposes of this volume is to discover what these different texts have in common. The texts are approached from four main perspectives: New Philology, Linguistics, Iconography and Reception studies. Contributors come from diverse disciplines, such as Classical Studies, Medieval Studies, English literature, Philosophy, Religious Studies, Cultural Studies, Art History, Linguistics, and Communication and Information Studies, all united in a common purpose to understand the workings of narrative texts
The look of lyric : Greek song and the visual
by
Vanessa Cazzato
( )
16 editions published in
2016
in
English
and held by 694 WorldCat member libraries worldwide
The look of lyric: Greek song and the visual' addresses the various modes of interaction between ancient Greek lyric poetry and the visual arts as well as more general notions of visuality. It covers diverse poetic genres in a range of contexts radiating outwards from the original performance(s) to encompass their broader cultural settings, the later reception of the poems, and finally also their understanding in modern scholarship. By focusing on the relationship between the visual and the verbal as well as the sensory and the mental, this volume raises a wide range of questions concerning human perception and cultural practices. As this collection of essays shows, Greek lyric poetry played a decisive role in the shaping of both.0
Sappho : a new translation of the complete works
by
Sappho
( Book )
9 editions published between
2014
and 2015 in
English
and held by 603 WorldCat member libraries worldwide
Sappho, the earliest and most famous Greek woman poet, sang her songs around 600 BCE on the island of Lesbos. Of the little that survives from the approximately nine papyrus scrolls collected in antiquity, all is translated here: substantial poems, fragments, single words - and, notably, two new poems that came to light in 2014. Also included are two more small fragments from this latest discovery in 2004. Yet the power of Sappho's poetry - her direc style, rich imagery, and passion - is apparent even in these remnants. Diane Rayor's translations of Greek poetry are graceful and poetic, modern in diction yet faithful to the originals. The full range of Sappho's voice is heard in these poems about desire, friendship, rivalry, family, and "passion for the light of life." In the introduction, scholar André Lardinois presents plausible reconstructions of Sappho's life and work, the importance of the recent discovery in understanding the performance of her songs, and the story of how these fragments survived. -- dust jacket
more
fewer
Audience Level
0

1
Kids
General
Special
Audience level: 0.22 (from 0.01 for Land of dr ... to 0.98 for The newest ...)
Related Identities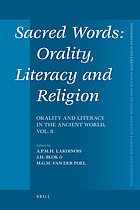 Covers
Alternative Names
Lardinois, A. P. 1961-

Lardinois, A.P.M.H

Lardinois A. P. M. H. 1961-....

Lardinois, André

Lardinois, André 1961-

Lardinois, André P. M. H.

Lardinois, André P. M. H. 1961-

Lardinois, André P. M. H. (André Pierre Marie Hubert)

Lardinois, André Pierre Marie Hubert 1961-

Languages