Tyldesley, Joyce A.
Most widely held works by Joyce A Tyldesley
Nefertiti : Egypt's sun queen
by
Joyce A Tyldesley
( Book )
24 editions published between
1998
and 2005 in 4 languages and held by 1,953 WorldCat member libraries worldwide
Joyce Tyldesley here provides a detailed discussion of the life and times of Nefertiti, Egypt's sun queen, set against the background of the ephemeral Amarna court
Cleopatra : last queen of Egypt
by
Joyce A Tyldesley
( Book )
22 editions published between
2008
and 2011 in 4 languages and held by 1,672 WorldCat member libraries worldwide
Cleopatra is often portrayed as a woman ruled by emotion rather than reason; a queen hurtling towards inevitable self-destruction. But these tales of seduction, intrigue, and suicide by asp have obfuscated Cleopatra's true political genius. Stripping away our preconceptions, many of them as old as Egypt's Roman conquerors, Egyptologist Joyce Tyldesley offers a magnificent biography of a most extraordinary queen.--From publisher description
Egypt
by
Joyce A Tyldesley
( Book )
43 editions published between
2005
and 2015 in 12 languages and held by 1,533 WorldCat member libraries worldwide
Get a glimpse inside the chambers of King Tut's tomb, examine each layer of mummification, and see the inner workings of pyramid-building. This book covers every facet of ancient Egyptian civilization
Hatchepsut : the female pharaoh
by
Joyce A Tyldesley
( Book )
24 editions published between
1996
and 2005 in
English
and
French
and held by 1,505 WorldCat member libraries worldwide
Queen--or, as she would prefer to be remembered, King--Hatchepsut was a remarkable woman. Born the eldest daughter of King Tuthmosis I, married to her half-brother Tuthmosis II, and guardian of her young stepson-nephew Tuthmosis III, Hatchepsut, the Female Pharaoh, brilliantly defied tradition and established herself on the divine throne of the pharaohs to become the female embodiment of a man, dressing in male clothing and even sporting the pharaoh's traditional false beard. Her reign was a carefully balanced period of internal peace, foreign exploration and monumental building, and Egypt prospered under her rule. After her death, however, a serious attempt was made to obliterate Hatchepsut's memory from the history of Egypt. Her monuments were either destroyed or usurped, her portraits were vandalized and, for over two thousand years, her name was forgotten. The political climate leading to Hatchepsut's unprecedented assumption of power and the principal achievements of her reign are considered in detail, and the vicious attacks on Hatchepsut's name and image are explored in full. By combining archaeological and historical evidence from a wide range of sources, Joyce Tyldesley provides the reader with an intriguing insight into life within the claustrophobic Theban royal family in early 18th Dynasty Egypt. At last, the Female Pharaoh is restored.--Publisher description
Tutankhamen : the search for an Egyptian king
by
Joyce A Tyldesley
( Book )
5 editions published in
2012
in
English
and held by 1,067 WorldCat member libraries worldwide
This book presents a portrait of King Tutankhamen, a fascinating and misunderstood ruler, shedding new light on his importance, his enduring power, and the archaeological discovery that earned him a place in the popular imagination. The discovery of King Tutankhamen's tomb in 1922 was perhaps the world's most important archaeological find. The only near-intact royal tomb to be preserved in the Valley of the Kings, it has supplied an astonishing wealth of artifacts, spurred a global fascination with ancient Egypt, and inspired folklore that continues to evolve today. Despite the tomb's prominence, however, precious little has been revealed about Tutankhamen himself. In this book the author, an Egyptologist unshrouds the enigmatic king. She explores his life and legacy as never before, and offers a compelling new window onto the world in which he lived. Tutankhamen ascended to the throne at approximately eight years of age and ruled for only ten years. Although his reign was brief and many of his accomplishments are now lost to us, it is clear that he was an important and influential king ruling in challenging times. His greatest achievement was to reverse a slew of radical and unpopular theological reforms instituted by his father and return Egypt to the traditional pantheon of gods. A meticulous examination of the evidence preserved both within his tomb and outside it allows the author to investigate Tutankhamen's family history and to explore the origins of the pervasive legends surrounding Tutankhamen's tomb. These legends include Tutankhamen's "curse", an enduring myth that reaffirms the appeal of ancient magic in our modern world. -- From book jacket
Daughters of Isis : women of ancient Egypt
by
Joyce A Tyldesley
( Book )
23 editions published between
1994
and 1999 in 4 languages and held by 810 WorldCat member libraries worldwide
During the dynastic period (3000 BC - 332 BC), as the Greek historian Herodotus was intrigued to observe, Egyptian women enjoyed a legal, social and sexual independence unrivalled by their Greek or Roman sisters, unrivalled, indeed, by women in Europe until the late nineteenth century. They could own and trade in property, work outside the home, marry foreigners and even live alone without the protection of a male guardian. Furthermore, women fortunate enough to be members of the royal harem were vastly influential, as were those rare women who rose to rule Egypt as 'female kings'. Joyce Tyldesley draws upon archaeological, historical and ethnographical evidence to piece together a vivid picture of daily life in Egypt - marriage and the home, work and play, grooming, religion - all viewed from a female perspective. She has an engaging eye for incidental detail and draws fascinating parallels and contrasts between the ancient and our modern world
Chronicle of the queens of Egypt : from early dynastic times to the death of Cleopatra
by
Joyce A Tyldesley
( Book )
10 editions published in
2006
in
English
and held by 545 WorldCat member libraries worldwide
An illustrated study of the queens of ancient Egypt ranges from the early dynastic period to the death of Cleopatra in 30 BC, offering a biographical portrait of each queen, along with information on the era in which she lived and her influence on Egyptian history
The mummy : unwrap the ancient secrets of the mummies' tombs
by
Joyce A Tyldesley
( Book )
8 editions published between
1999
and 2006 in
English
and held by 511 WorldCat member libraries worldwide
Follows the history of Egyptian mummies from the dynastic age to the present day. Discusses customs and techniques of mummification as well as how the media has influenced the general public's belief about the practice
Ramesses : Egypt's greatest pharaoh
by
Joyce A Tyldesley
( Book )
15 editions published between
1998
and 2001 in
English
and held by 445 WorldCat member libraries worldwide
Ramesses II ruled over Ancient Egypt for six decades. As a general he fought campaigns against the Hittites, Syrians and the Sherden pirates; as king he built extravagantly and his monuments were to be found in every corner of the Egyptian empire; he was husband to beautiful Nefertari and father to scores of children. He presided over an era of peace and prosperity the like of which was enjoyed by no other Egyptian king. Subsequent pharaohs even took his name, hoping to emulate his achievements. Yet Ramesses eventually became a victim of that very success. With his death his reputation and fame spread farther and grew in stature until the real Ramesses was buried beneath a mountain of exaggeration, misattribution and confusion as the facts of his life became embroiled in the myths and tales which surround the Ancient Egyptians. Archaeologist Joyce Tyldesley delves deeply into the past to recover the true story behind Egypt's greatest pharaoh. Combining archaeological evidence with historical fact, she explores the life and times of Ramesses, delicately sifting the truth from the myths. What emerges is a vivid portrait of a time, a place and a remarkable man. - Publisher
Judgement of the Pharaoh : crime and punishment in ancient Egypt
by
Joyce A Tyldesley
( Book )
9 editions published between
2000
and 2001 in
English
and held by 394 WorldCat member libraries worldwide
"Joyce Tyldesley's book illuminates for the first time one hitherto uncertain aspect of everyday existence in the Nile Valley: it unmasks ancient Egyptian criminals and their misdemeanours. Tyldesley recreates meticulously a series of crimes, from grave robbing, false embalming, necrophilia and bestiality, to a vivid recreation of the 'murder' of Tutankhamen (which reassesses the evidence for his unlawful killing). She also introduces us to the town of Deir el-Medina and its inhabitants, which was the dwelling place of the craftsmen and their families who worked in the nearby Valley of the Kings, building and maintaining the royal tombs. Their crimes and transgressions were carefully recorded and provide an eloquent record of ancient Egyptian attitudes towards sex and death, property and punishment."--Jacket
more
fewer
Audience Level
0

1
Kids
General
Special
Audience level: 0.32 (from 0.04 for Stories fr ... to 0.77 for Nazlet Tun ...)
Associated Subjects
Akhenaton,--King of Egypt
Antiquities
Archaeological expeditions
Archaeology and history
Burial
Carter, Howard,
Civilization
Cleopatra,--Queen of Egypt,
Crime
Criminal justice, Administration of
Egypt
Egyptian literature
Egyptologists
Egyptology
Egypt--Valley of the Kings
Excavations (Archaeology)
Families
Funeral rites and ceremonies
Gods, Egyptian
Hatshepsut,--Queen of Egypt
History, Ancient
Human remains (Archaeology)
Kings and rulers
Legends
Manners and customs
Mummies
Mythology, Egyptian
Nefertiti,--Queen of Egypt,
Pharaohs
Punishment
Pyramids
Pyramids--Design and construction
Queens
Ramses--II,--King of Egypt
Religion
Tales
Tombs
Tutankhamen,--King of Egypt
Women
Women--Social conditions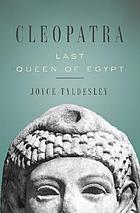 Alternative Names
Joyce Tyldesley britische Ägyptologin

Joyce Tyldesley British archaeologist

Joyce Tyldesley Brits antropologe

Tildesli, Dzhoĭs

Tyldesley, A.

Tyldesley, Ann

Tyldesley, J.

Tyldesley, J. A

Tyldesley, J. A. 1960-

Tyldesley, Joyce.

Tyldesley, Joyce 1960-

Tyldesley Joyce A.

Tyldesley, Joyce Ann

Tyldesley, Joyce Ann 1960-

타일드슬레이, 조이스 A

ジョイス・ティルディスレイ

ティルディスレイ, ジョイス

ティルディスレイ, ジョイス A.

Languages
Covers