Todd, Jane Marie 1957-
Most widely held works by Jane Marie Todd
Europe and the Islamic world : a history
by
John Victor Tolan
( )
25 editions published between
2011
and 2017 in
English
and held by 2,032 WorldCat member libraries worldwide
"Europe and the Islamic World sheds much-needed light on the shared roots of Islamic and Western cultures and on the richness of their inextricably intertwined histories, refuting once and for all the misguided notion of a "clash of civilizations" between the Muslim world and Europe. In this landmark book, three eminent historians bring to life the complex and tumultuous relations between Genoans and Tunisians, Alexandrians and the people of Constantinople, Catalans and Maghrebis--the myriad groups and individuals whose stories reflect the common cultural, intellectual, and religious heritage of Europe and Islam. Since the seventh century, when the armies of Constantinople and Medina fought for control of Syria and Palestine, there has been ongoing contact between the Muslim world and the West. This sweeping history vividly recounts the wars and the crusades, the alliances and diplomacy, commerce and the slave trade, technology transfers, and the intellectual and artistic exchanges. Here readers are given an unparalleled introduction to key periods and events, including the Muslim conquests, the collapse of the Byzantine Empire, the commercial revolution of the medieval Mediterranean, the intellectual and cultural achievements of Muslim Spain, the crusades and Spanish reconquest, the rise of the Ottomans and their conquest of a third of Europe, European colonization and decolonization, and the challenges and promise of this entwined legacy today. As provocative as it is groundbreaking, this book describes this shared history in all its richness and diversity, revealing how ongoing encounters between Europe and Islam have profoundly shaped both."--Publisher description
Hezbollah : a history of the "party of god"
by
Dominique Avon
( )
13 editions published in
2012
in
English
and held by 1,743 WorldCat member libraries worldwide
Explores the history of Hezbollah as a political and religious force and their current and future role in the Lebanese government
We are all cannibals and other essays
by
Claude Lévi-Strauss
( )
13 editions published between
2016
and 2018 in
English
and held by 1,478 WorldCat member libraries worldwide
"On Christmas Eve 1951, Santa Claus was hanged and then publicly burned outside of the Cathedral of Dijon in France. That same decade, ethnologists began to study the indigenous cultures of central New Guinea, and found men and women affectionately consuming the flesh of the ones they loved. "Everyone calls what is not their own custom barbarism," said Montaigne. In these essays, Claude Lévi-Strauss shows us behavior that is bizarre, shocking, and even revolting to outsiders but consistent with a people's culture and context. These essays relate meat eating to cannibalism, female circumcision to medically assisted reproduction, and mythic thought to scientific thought. They explore practices of incest and patriarchy, nature worship versus man-made material obsessions, the perceived threat of art in various cultures, and the innovations and limitations of secular thought. Lévi-Strauss measures the short distance between "complex" and "primitive" societies and finds a shared madness in the ways we enact myth, ritual, and custom. Yet he also locates a pure and persistent ethics that connects the center of Western civilization to far-flung societies and forces a reckoning with outmoded ideas of morality and reason."--Publisher information
Writing, law, and kingship in Old Babylonian Mesopotamia
by
Dominique Charpin
( )
13 editions published in
2010
in
English
and held by 1,297 WorldCat member libraries worldwide
Ancient Mesopotamia, the fertile crescent between the Tigris and Euphrates rivers in what is now western Iraq and eastern Syria, is considered to be the cradle of civilization--home of the Babylonian and Assyrian empires as well as the great Code of Hammurabi. The Code was only part of a rich juridical culture from 2200 to 1600 BCE that saw the invention of writing and the development of its relationship to law, among other remarkable firsts
Darius in the shadow of Alexander
by
Pierre Briant
( )
13 editions published in
2015
in
English
and held by 1,117 WorldCat member libraries worldwide
"The last of Cyrus the Great's dynastic inheritors and the legendary enemy of Alexander the Great, Darius III ruled over a Persian Empire that stretched from the Mediterranean to the Indus River. Yet despite being the most powerful king of his time, Darius remains an obscure figure. As Pierre Briant explains in the first book ever devoted to the historical memory of Darius III, the little that is known of him comes primarily from Greek and Roman sources, which often present him in an unflattering light, as a decadent Oriental who lacked the masculine virtues of his Western adversaries. Influenced by the Alexander Romance as they are, even the medieval Persian sources are not free of harsh prejudices against the king Dara, whom they deemed deficient in the traditional kingly virtues. Ancient Classical accounts construct a man who is in every respect Alexander's opposite--feeble-minded, militarily inept, addicted to pleasure, and vain. When Darius's wife and children are captured by Alexander's forces at the Battle of Issos, Darius is ready to ransom his entire kingdom to save them--a devoted husband and father, perhaps, but a weak king. While Darius seems doomed to be a footnote in the chronicle of Alexander's conquests, in one respect it is Darius who has the last laugh. For after Darius's defeat in 331 BCE, Alexander is described by historians as becoming ever more like his vanquished opponent: a Darius-like sybarite prone to unmanly excess"--Provided by publisher
The resistance in Western Europe 1940-1945
by
Olivier Wieviorka
( )
9 editions published in
2019
in
English
and held by 1,021 WorldCat member libraries worldwide
"The resistance in Western Europe has long been considered a national phenomenon that provided a significant contribution, both politically and militarily, to Nazi defeat in World War II. But the so-called "army of shadows" could never have risen without the support of London, first, and then of Washington. National factors thus played a preeminent part in the birth of the Resistance, while the British and Americans determined its growth. In A History of the Resistance in Western Europe, 1940-1945, Olivier Wieviorka provides a trans-European history of the resistance--analyzing the actions of clandestine resistance forces in Norway, Denmark, the Netherlands, Belgium, France, and Italy between 1940-1945, and figuring the role of the "shadow soldiers" into the grand scheme of Anglo-American military strategy. Wieviorka illuminates the policies of governments in exile and the importance of finance, logistics, and British and American planning in defeating the Nazis. Drawing on archival documents and sources in English, Italian and Belgian, this account offers a welcome re-analysis of the place and role of national resistance movements--both unique in their own respect and their coordination when banded together."--Provided by publisher
A history of Jewish-Muslim relations : from the origins to the present day
by
Abdelwahab Meddeb
( )
10 editions published in
2013
in
English
and held by 919 WorldCat member libraries worldwide
This is the first encyclopedic guide to the history of relations between Jews and Muslims around the world from the birth of Islam to today. Richly illustrated and beautifully produced, the book features more than 150 authoritative and accessible articles by an international team of leading experts in history, politics, literature, anthropology, and philosophy. Organized thematically and chronologically, this indispensable reference provides critical facts and balanced context for greater historical understanding and a more informed dialogue between Jews and Muslims."--Jacket
Saladin
by
Anne-Marie Eddé
( Book )
11 editions published between
2011
and 2014 in
English
and held by 701 WorldCat member libraries worldwide
Working simultaneously on two levels, Saladin represents the best kind of biography--a portrait of a man who is said to have made an age, and the most complete account we have to date of an age that made the man. Unlike biographies that focus on Saladin's military exploits, especially the recapturing of Jerusalem from European Crusaders in 1187, Edde's narrative draws on an incredible array of contemporary sources to develop the fullest picture possible of a ruler shaped profoundly by the complex Arabian political environment in which he rose to prominence. The result is a unique view of the Crusades from an Arab perspective. Saladin became a legend in his own time, venerated by friend and foe alike as a paragon of justice, chivalry, and generosity. Arab politicians ever since have sought to claim his mantle as a justification for their own exercise of power. But Saladin's world-historical status as the ideal Muslim ruler owes its longevity to a tacit agreement among contemporaries and later chroniclers about the set of virtues Saladin possessed--virtues that can now be tested against a rich tapestry of historical research. This tension between the mythical image of Saladin, layered over centuries and deployed in service of specific moral and political objectives, and the verifiable facts of his life available to a judicious modern historian is what sustains Anne-Marie Edde's erudite biography, published to acclaim in France in 2008 and offered here in smooth, readable English translation"--Publisher's description
Resistance of the sensible world : an introduction to Merleau-Ponty
by
Emmanuel Alloa
( )
9 editions published between
2017
and 2018 in
English
and held by 626 WorldCat member libraries worldwide
It would be unfair to blame a philosophy whose development was brutally interrupted for not being conclusive. But while this openness incited many readers toward other fertile horizons, the oeuvre is hardly ever studied for itself. In this work, Emmanuel Alloa offers a handrail for venturing into the complexities of the work of the French philosopher Maurice Merleau-Ponty (1908-1961)
The infinite desire for growth
by
Daniel Cohen
( Book )
14 editions published in
2018
in
English
and held by 558 WorldCat member libraries worldwide
"Leading economist Daniel Cohen provides a whirlwind tour of the history of economic growth, from the early days of civilization to modern times, underscoring what is so unsettling today. The new digital economy is establishing a 'zero-cost' production model, inexpensive software is taking over basic tasks, and years of exploiting the natural world have begun to backfire with deadly consequences. Working hard no longer guarantees social inclusion or income. Drawing on economics, anthropology, and psychology, and thinkers ranging from Rousseau to Keynes and Easterlin, Cohen examines how a future less dependent on material gain might be considered and, how, in a culture of competition, individual desires might be better attuned to the greater needs of society"--Publisher's description
more
fewer
Audience Level
0

1
Kids
General
Special
Audience level: 0.26 (from 0.08 for Hezbollah ... to 0.54 for Byzantine ...)
Related Identities
Associated Subjects
Aesthetics, Chinese
Afghanistan
Alexander,--the Great,
Authors, French
Byzantine Empire
Civilization--Islamic influences
Colette,
Crusades
Darius--III,--King of Persia,
Economic development
Economic history
Economics--Philosophy
Economics--Psychological aspects
Egypt
Ethnic relations
Europe
Geopolitics
Hizballah (Lebanon)
Indians of North America--Social life and customs
Indian women
Indian women in motion pictures
Indian women--Social conditions
Interfaith relations
International relations
Iran
Iraq
Islam
Islam and politics
Islamic civilization--Western influences
Islamic countries
Islamic Empire
Jewish-Arab relations
Judaism
Kings and rulers
Lebanon
Mediterranean Region
Middle East
North America
Painting, Chinese--Philosophy
Political culture
Politics and government
Right-wing extremists
Saladin,--Sultan of Egypt and Syria,
Shiites--Politics and government
Slavery
Slaves
Social conditions
Structural anthropology
Syria
United States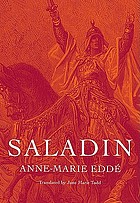 Covers
Alternative Names
Todd, Jane M.

Todd, Jane Marie

Languages