Laurent Dominican active 1279
Most widely held works about Laurent
Most widely held works by Laurent
Dan Michel's Ayenbite of inwyt; or, Remorse of conscience. In the Kentish dialect, 1340 A.D
by
Michel
( Book )
27 editions published between
1866
and 1895 in
English
and
English, Middle
and held by 387 WorldCat member libraries worldwide
"The Ayenbite of inwyt is a literal translation of a French treatise, entitled Le somme des vices et de vertues ... composed in the year 1279 ... by Frere Lorens (or Laurentius Gallus, as he is designated in Latin), of the order of Friars Preachers."
La somme le roi
by
Laurent
( Book )
12 editions published between
1300
and 2008 in 5 languages and held by 101 WorldCat member libraries worldwide
El còdex transcriu l'obra "Somme le Roi" escrita pel dominic Laurent d'Orléans coneguda, així mateix, amb el següents títols: "Somme des vices et des vertus", "Livre des vices et des vertus" o "Livre des commandements de Dieu". Fou redactada a instàncies del rei de França Philippe III le Hardi l'any 1279, el contingut de la qual és un manual d'instrucció moral i religiosa. El manuscrit valencià junt amb el de la Biblioteca Estense de Mòdena transmeten la redacció "g" d'aquesta obra (segons Brayer i Leurquin-Labie), la qual col·loca el tractat "Remèdes contre les vices" després del colofó. Hi manquen al valencià el capítol 50 i del 58 l'"Oraison", pertanyents tots dos al "Traité des vertus". Al començament de cadascuna de les parts que integren aquesta obra, hom troba una miniatura al·lusiva al contingut del text, sent un total de 16 miniatures. Cadascuna de les miniatures està acompanyada de les indicacions dirigides al miniaturista on es descriu l'escena
Speculum vitae : a reading edition
by
William
( Book )
10 editions published in
2008
in
English, Middle
and
English
and held by 63 WorldCat member libraries worldwide
"Speculum vitae is the hitherto unedited translation into Middle English verse of Lorens d'Orlean's profoundly influential pastoral treatise, 'Somme le roi'. ... This edition is based on a collation of the five early manuscripts, all Yorkshire productions ... The Introduction contains a full discussion of the manuscripts, authorship, dialect and date, with an account of both its source and other works which it has influenced."
more
fewer
Audience Level
0

1
Kids
General
Special
Audience level: 0.62 (from 0.52 for This book ... to 0.95 for Le crassul ...)
Related Identities
Associated Subjects
Bookbinding
British Museum
Christian art and symbolism--Medieval
Christian ethics
Christian ethics--Catholic authors
Christian ethics--Middle Ages
Christian life
Christian life--Catholic authors
Christian literature, English (Middle)
Christian women--Conduct of life
Codice riccardiano 991
Conduct of life
Connecticut--New Haven
Conscience
Devotional literature
Devotional literature, English (Middle)
England--Kent
English language--Dialects
English language--Middle English
English language--Middle English--Style
English poetry--Middle English
English prose literature--Middle English
France
French language--Style
French language--Translating into English
French literature
Illumination of books and manuscripts, Medieval
Language and languages
Laurent,--Dominican,
Lord's prayer
Manuscripts, English (Middle)
Manuscripts, Medieval
Manuzzi, Giuseppe,
Rhetoric, Medieval
Somme des vices et vertus (Laurent, Dominican)
Speculum vitae (William, of Nassington)
Ten commandments
Vices
Virtue
Virtues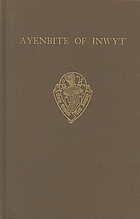 Alternative Names
Du Blois, Laurent fl. 1279

Du Bois, Laurent -c.1279

Du Bois, Laurent, -ca. 1279

Gallo, Lorenzo -1279

Gallus, Laurentius -1279

Gallus, Laurentius -c.1279

Gallus, Laurentius, -ca. 1279

Laurent -1279 Dominicain

Laurent -1279 Dominican

Laurent -1279 Frère

Laurent -1279 le Dominicain

Laurent -1279 le Frère

Laurent -c.1279 d'Orléans, Père

Laurent -c.1279 Du Bois

Laurent -c.1279 Frère

Laurent, dominicà, fl. 1279

Laurent dominicain

Laurent Dominicain -1279

Laurent Dominican -1279

Laurent, Dominican, fl. 1279

Laurent, Dominique, fl. 1279

Laurent, d'Orléans, fl. 1279

Laurent, d'Orléans, Père, -ca. 1279

Laurent Du Bois

Laurent, Du Bois, -ca. 1279

Laurent fl. 1279 dominicà

Laurent fl. 1279 Dominican

Laurent fl. 1279 Dominique

Laurent fl. 1279 d'Orléans

Laurent fl. 1279 fra

Laurent fl. 1279 frère

Laurent, fra, fl. 1279

Laurent frère

Laurent Frère -1279

Laurent, Frère, -ca. 1279

Laurent, frère dominicain

Laurent, frère, fl. 1279

Laurent le Dominicain -1279

Laurent le Frère -1279

Laurentius -1279 Aurelianensis

Laurentius -1279 Aurelianus

Laurentius -1279 Dominicanus

Laurentius -1279 Gallus

Laurentius active 1279 Gallus

Laurentius Aurelianensis

Laurentius Aurelianensis -1279

Laurentius Aurelianus -1279

Laurentius -c.1279 Frater

Laurentius Dominicanus -1279

Laurentius fl. 1279 Gallus

Laurentius, Frater, -ca. 1279

Laurentius Gallus

Laurentius Gallus -1279

Laurentius, Gallus, active 1279

Laurentius, Gallus, fl. 1279

Llorenç fl. 1279 fra

Llorenç, fra, fl. 1279

Lorens -1279 d'Orléans

Lorens -1279 of Orleans

Lorens active 1279 d'Orléans

Lorens active 1279 frère

Lorens -c.1279 Frère

Lorens d'Orléans

Lorens d'Orléans -1279

Lorens, d'Orléans, active 1279

Lorens, d'Orléans, fl. 1279

Lorens fl. 1279 d'Orléans

Lorens fl. 1279 frère

Lorens, frère

Lorens, frère, active 1279

Lorens, Frère, -ca. 1279

Lorens, frère, fl. 1279

Lorens of Orleans -1279

Lorenzo -1279 de' Predicatori

Lorenzo active 1279 Gallo

Lorenzo de' Predicatori -1279

Lorenzo de' predicatori, frate

Lorenzo fl. 1279 Gallo

Lorenzo Frate

Lorenzo, Gallo, active 1279

Lorenzo, Gallo, fl. 1279

Orléans, Laurent d' -1279

Languages
Covers