Karasik, Theodore William
Most widely held works by Theodore William Karasik
Toxic warfare
by
Theodore William Karasik
( Book )
13 editions published in
2002
in
English
and held by 293 WorldCat member libraries worldwide
The past several years have seen an increased interest in the use of toxic weapons -- i.e., weapons that incorporate inexpensive and easily attained chemicals and industrial waste -- on the part of both state and nonstate entities. Such weapons have been sought out by virtue of their abundance and ready availability and because they allow hostile entities to improve their capabilities within the context of symmetrical warfare. Despite these trends, however, the level of threat such weapons represent has yet to be precisely determined. Accordingly, this report seeks to provide a qualitative overview of the threat toxic weapons pose as well as to identify key vulnerabilities the United States and the U.S. military face. Toward this goal, the report describes the composition and sources of toxic weapons as well as their potential for harm, and it then outlines the use of such weapons by state and nonstate actors over the past decade. Following this analysis, the report focuses on the implications of toxic weapon use both for U.S. forces engaged in military operations and for the U.S. homeland. The author concludes that toxic warfare must be better understood so that the threat can be more effectively incorporated into military and civilian crisis response planning
The post-Soviet archives : organization, access and declassification
by
Theodore William Karasik
( Book )
5 editions published in
1993
in
English
and held by 191 WorldCat member libraries worldwide
This monograph describes the structures, access, and declassification procedures for Soviet-era civil and military archives located in Moscow. Although there are numerous holdings within former Soviet territory housing materials dated between 1917 and 1991, only those associated with the top leadership bodies (the Communist Party of the Soviet Union (CPSU) Politburo, Secretariat, and Central Committee); the diplomatic, security, and intelligence services (the NKVD, KGB, and GRU); and the former Soviet military are examined in this paper. The author gathered most of the information for this document through interviews with Russian archive officials during a visit to Moscow between May 23 and May 31, 1992. The information cutoff is October 1992. This monograph is a part of the ongoing RAND project on World War II, the early Cold War, and Korean War POW-MIA issues. Research for this paper was sponsored by the Under Secretary of Defense for Policy and undertaken within the International Security and Defense Strategy Program of RAND's National Defense Research Institute, a federally funded research and development center sponsored by the Office of the Secretary of Defense and the Joint Staff. The monograph is expected to be of interest to officials and specialists seeking information on the organization of the post-Soviet archives
Economic dimensions of security in Central Asia
by
Sergej Mahnovski
( Book )
15 editions published between
2006
and 2007 in
English
and held by 185 WorldCat member libraries worldwide
This report assesses the economic dimensions of security in Central Asia, and considers their implications for the role of the United States. Economic development will be crucial to the future of Central Asia and broader U.S. interests in the region. However, it is unclear whether the states in the region have the institutional capacity to implement domestic reform. As the United States clarifies its long-term military relationships and commitments in the region, it should consider the region's economic development itself as a long-term security concern
Organizing, training, and equipping the Air Force for crises and lesser conflicts
by
Carl H Builder
( Book )
4 editions published in
1995
in
English
and held by 165 WorldCat member libraries worldwide
Operations short of war, one of three basic responsibilities of the U.S. armed services, are increasingly consuming the attention and resources of U.S. military forces around the world, in such places as Bosnia, Somalia, Haiti, Rwanda, and Kuwait. The most stressing of these operations are nonroutine international crises and conflicts, particularly those that might lead to U.S. combat operations short of war. These situations have, at times and for some specialized capabilities, stressed the forces to exhaustion or failure. More generally, they have encroached upon the training and readiness of the forces, leading to a public debate as to whether such assignments are a "proper" use of U.S. military power. This report explores where, why, and how operations short of war are stressing the forces, particularly the aerospace forces, and how those stresses upon USAF capabilities might be relieved by changes in Air Force organization, training, and equipment
Azerbaijan, Central Asia, and future Persian Gulf security
by
Theodore William Karasik
( Book )
8 editions published in
1993
in
English
and held by 112 WorldCat member libraries worldwide
This Note examines the economic, religious, and ethnic connections between Transcaucasian and Central Asian Countries (CACs) and Turkey, Iran, Saudi Arabia, and Russia. The study finds that there is a growing interdependency between Azerbaijan and the CACs and Turkey, Iran, and Saudi Arabia; that Russia is becoming increasingly estranged from Azerbaijan and the CACs in terms of economic relations and the perception of a religious threat to Russian security; that Turkish, Saudi, and Iranian involvement is weakening Azeri and CAC central authority; and that Iran is the focal point in the region. The study recommends that the United States encourage stability and the kinds of relationships (e.g., emerging international economic organizations) that will limit outbreaks of violence; that it not ignore other emerging states of the former Soviet Union in its focus on Russia; and that it recognize the risks of isolating Iran or siding with Turkey or Saudi Arabia against Iran in the battle over influence
Gorbachev's presidential council
by
Theodore William Karasik
( Book )
3 editions published in
1990
in
English
and
Undetermined
and held by 87 WorldCat member libraries worldwide
Mikhail Gorbachev and his supporters have directed many dramatic changes in the Soviet political system over the past few years. The cumulative effect of these reforms is the transfer of governing authority from the Communist Part of the Soviet Union (CPSU) to constitutionally mandated executive and legislative branches of government. The first step in the transfer of power was the reorganization and democratization of the Soviet legislature. In March 1989, the Soviet people had their first opportunity in more than 70 years to send the delegates of their choice to Moscow as their legislative representatives. In the first quarter of 1990, Gorbachev oversaw two additional steps in the reorganization of the Soviet political system: the creation of the Executive Presidency and the Presidential Council. The establishment of the presidency and its council is important for several reasons: it strengthens Gorbachev's official position against possible Party threats to his claim as leader of the Soviet Union; it provides Gorbachev with a body of advisers and experts independent of the Central Committee; and it should allow Gorbachev to effectively formulate and implement his political and economic reforms. However, it is unclear whether the Presidential Council will have any real authority, since it remains in its initial stages of development
The September 1989 Central Committee nationalities plenum : a victory for Ryzhkov and Vorotnikov?
by
Theodore William Karasik
( Book )
9 editions published in
1989
in
English
and held by 84 WorldCat member libraries worldwide
This paper describes Politburo factionalization as an indication of Gorbachev's vulnerability. Reforms of the Party apparatus were opposed by two who argued for increasing the Party apparatus despite Gorbachev's call to reduce it. In addition, recent personnel changes and a polarization of forces in the Politburo depict a weakened Gorbachev and a possible retreat from reform
Novoe myshlenie and the Soviet military : the impact of reasonable sufficiency on the Ministry of Defense
by
Theodore William Karasik
( Book )
9 editions published in
1989
in
English
and held by 78 WorldCat member libraries worldwide
"As part of his "new thinking" ([novoe myshlenie]), Mikhail Gorbachev has introduced a number of new concepts whose meanings are still under debate both inside and outside the Soviet Union. One of these concepts, "reasonable sufficiency" (razumnaia dostatochnost'), provides material for a wide-ranging civil-military and intra-military conflict on Soviet national security policy. This paper discusses the concept of "reasonable sufficiency" in its domestic context as one of the tools used by the Soviet leadership to undermine and divide the Soviet military so it cannot function as an interest group against changes in doctrine and defense spending. The authors conclude that there is evidence that the Soviet leadership has had some success. As a result, the monopoly of the Ministry of Defense and the General Staff on defense policy development appears to be broken. Whether the civilians will maintain the momentum and expertise to redefine who will decide the nature of the external threat to the Soviet Union remains to be seen."--Rand abstracts
Vadim Medvedev under attack
by
Theodore William Karasik
( Book )
6 editions published in
1989
in
English
and held by 74 WorldCat member libraries worldwide
It is apparent that Medvedev is not the conservatives' choice for chief ideologist as he is not a Suslov-type leader during these difficult times. Instead, Medvedev's inability to offer any sort of direction for the Party indicates his weakness. In view of this lack of support for Medvedev, the argument can be made that he was a compromise choice between Gorbachev and Chebrikov in exchange for the demotion of Ligachev and Yakovlev at the September 1988 plenun, and, thus, Medvedev might only be viewed as an 'interim' chief ideologist. Already, Medvedev is not participating in ideological functions. He did not address the media chief's meeting in the Central Committee on August 9, 1989; instead, Chebrikov delivered the speech on ideology. Whether the above events offer proof of ineffective leadership could very well be taken up by the next Central Committee plenum, in which case Gobacheve could be weakened considerably. Keywords: Political science; USSR leadership
more
fewer
Audience Level
0

1
Kids
General
Special
Audience level: 0.45 (from 0.06 for Toxic warf ... to 0.84 for The CPSU C ...)
Associated Subjects
Aeronautics, Commercial--Security measures
Air defenses--Planning
Archives
Armed Forces--Equipment and supplies
Armed Forces--Operational readiness
Armed Forces--Organization
Asia, Central
Azerbaijan
Biological warfare
Business
Civil-military relations
Commonwealth of Independent States
Diplomatic relations
Economic assistance, American
Economic history
Employees
Glasnost
Gorbachev, Mikhail Sergeevich,
International relations
Kommunisticheskai︠a︡ partii︠a︡ Sovetskogo Soi︠u︡za
Low-intensity conflicts (Military science)
Medvedev, V. A.--(Vadim Andreevich),
Middle East
Middle East--Persian Gulf Region
Military education
Military policy
Military readiness
National security
Politics and government
Qaida (Organization)
Russia (Federation)
Ryzhkov, N. I.--(Nikolaĭ Ivanovich)
Security classification (Government documents)
Social conditions
Soviet Union
Soviet Union.--Ministerstvo oborony
Soviet Union--Former Soviet republics
Surface-to-air missiles
Terrorism
Terrorism--Prevention
T︠S︡K KPSS
T︠S︡K KPSS.--Politbi︠u︡ro
United States
United States.--Air Force
Vorotnikov, V. I.--(Vitaliĭ Ivanovich),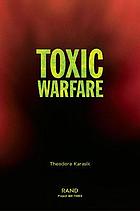 Alternative Names
Karasik, T.

Karasik, Theodore W.

Karasik, Theodore William

Languages
Covers