Tyldesley, Joyce A.
Most widely held works by Joyce A Tyldesley
Cleopatra : last queen of Egypt
by
Joyce A Tyldesley
( Book )
24 editions published between
2008
and 2011 in 3 languages and held by 3,010 WorldCat member libraries worldwide
Cleopatra is often portrayed as a woman ruled by emotion rather than reason; a queen hurtling towards inevitable self-destruction. But these tales of seduction, intrigue, and suicide by asp have obfuscated Cleopatra's true political genius. Stripping away our preconceptions, many of them as old as Egypt's Roman conquerors, Egyptologist Joyce Tyldesley offers a magnificent biography of a most extraordinary queen.--From publisher description
Nefertiti : Egypt's sun queen
by
Joyce A Tyldesley
( Book )
25 editions published between
1998
and 2005 in 4 languages and held by 1,956 WorldCat member libraries worldwide
In the tradition of her intriguing Hatchepsut, Joyce Tyldesley rescues another female ruler from the shadows of history c. 1350 b.c.: Queen Nefertiti (literally "a beautiful woman has come"). We know her from the exquisite painted bust in the Berlin Museum, discovered in 1912, which has made her ancient Egypt's most recognizable queen and a symbol of her country's history. Until now, however, she has remained largely unknown and unrecognized for her contributions to Egyptian society. Wife of Akhenaten, the monotheistic pharaoh, adored by her family, blessed by the sun god, and worshiped by her people, Nefertiti suddenly and completely vanished from the record. Was she banished by her husband or raised to rule as his equal? Did she reign, under another name, in her own right? Could she have been the eminence grise behind the young Tutankhamen, her son-in-law?Tyldesley synergizes archeological, textual, and artistic evidence in a detailed discussion of Nefertiti's life and times at the ephemeral and heretical Amarna court. Nefertiti is a radical re-creation of the woman who was the most influential in the Bronze Age world. -- Publisher description
Hatchepsut : the female pharaoh
by
Joyce A Tyldesley
( Book )
25 editions published between
1996
and 2005 in
English
and
French
and held by 1,498 WorldCat member libraries worldwide
Queen--or, as she would prefer to be remembered, King--Hatchepsut was a remarkable woman. Born the eldest daughter of King Tuthmosis I, married to her half-brother Tuthmosis II, and guardian of her young stepson-nephew Tuthmosis III, Hatchepsut, the Female Pharaoh, brilliantly defied tradition and established herself on the divine throne of the pharaohs to become the female embodiment of a man, dressing in male clothing and even sporting the pharaoh's traditional false beard. Her reign was a carefully balanced period of internal peace, foreign exploration and monumental building, and Egypt prospered under her rule. After her death, however, a serious attempt was made to obliterate Hatchepsut's memory from the history of Egypt. Her monuments were either destroyed or usurped, her portraits were vandalized and, for over two thousand years, her name was forgotten. The political climate leading to Hatchepsut's unprecedented assumption of power and the principal achievements of her reign are considered in detail, and the vicious attacks on Hatchepsut's name and image are explored in full. By combining archaeological and historical evidence from a wide range of sources, Joyce Tyldesley provides the reader with an intriguing insight into life within the claustrophobic Theban royal family in early 18th Dynasty Egypt. At last, the Female Pharaoh is restored.--Publisher description
Tutankhamen : the search for an Egyptian king
by
Joyce A Tyldesley
( Book )
5 editions published in
2012
in
English
and held by 1,107 WorldCat member libraries worldwide
This book presents a portrait of King Tutankhamen, a fascinating and misunderstood ruler, shedding new light on his importance, his enduring power, and the archaeological discovery that earned him a place in the popular imagination. The discovery of King Tutankhamen's tomb in 1922 was perhaps the world's most important archaeological find. The only near-intact royal tomb to be preserved in the Valley of the Kings, it has supplied an astonishing wealth of artifacts, spurred a global fascination with ancient Egypt, and inspired folklore that continues to evolve today. Despite the tomb's prominence, however, precious little has been revealed about Tutankhamen himself. In this book the author, an Egyptologist unshrouds the enigmatic king. She explores his life and legacy as never before, and offers a compelling new window onto the world in which he lived. Tutankhamen ascended to the throne at approximately eight years of age and ruled for only ten years. Although his reign was brief and many of his accomplishments are now lost to us, it is clear that he was an important and influential king ruling in challenging times. His greatest achievement was to reverse a slew of radical and unpopular theological reforms instituted by his father and return Egypt to the traditional pantheon of gods. A meticulous examination of the evidence preserved both within his tomb and outside it allows the author to investigate Tutankhamen's family history and to explore the origins of the pervasive legends surrounding Tutankhamen's tomb. These legends include Tutankhamen's "curse", an enduring myth that reaffirms the appeal of ancient magic in our modern world. -- From book jacket
Egypt
by
Joyce A Tyldesley
( Book )
26 editions published between
2006
and 2015 in 11 languages and held by 872 WorldCat member libraries worldwide
Get a glimpse inside the chambers of King Tut's tomb, examine each layer of mummification, and see the inner workings of pyramid-building. This book covers every facet of ancient Egyptian civilization
Daughters of Isis : women of ancient Egypt
by
Joyce A Tyldesley
( Book )
26 editions published between
1994
and 1999 in 4 languages and held by 814 WorldCat member libraries worldwide
During the dynastic period (3000 BC - 332 BC), as the Greek historian Herodotus was intrigued to observe, Egyptian women enjoyed a legal, social and sexual independence unrivalled by their Greek or Roman sisters, unrivalled, indeed, by women in Europe until the late nineteenth century. They could own and trade in property, work outside the home, marry foreigners and even live alone without the protection of a male guardian. Furthermore, women fortunate enough to be members of the royal harem were vastly influential, as were those rare women who rose to rule Egypt as 'female kings'. Joyce Tyldesley draws upon archaeological, historical and ethnographical evidence to piece together a vivid picture of daily life in Egypt - marriage and the home, work and play, grooming, religion - all viewed from a female perspective. She has an engaging eye for incidental detail and draws fascinating parallels and contrasts between the ancient and our modern world
Stories from ancient Egypt
by
Joyce A Tyldesley
( )
9 editions published between
2005
and 2015 in
English
and
Japanese
and held by 707 WorldCat member libraries worldwide
Collection of stories about the ancient Egyptians and their gods
Chronicle of the queens of Egypt : from early dynastic times to the death of Cleopatra
by
Joyce A Tyldesley
( Book )
9 editions published in
2006
in
English
and held by 536 WorldCat member libraries worldwide
An illustrated study of the queens of ancient Egypt ranges from the early dynastic period to the death of Cleopatra in 30 BC, offering a biographical portrait of each queen, along with information on the era in which she lived and her influence on Egyptian history
The mummy : unwrap the ancient secrets of the mummies' tombs
by
Joyce A Tyldesley
( Book )
9 editions published between
1999
and 2006 in
English
and held by 495 WorldCat member libraries worldwide
Follows the history of Egyptian mummies from the dynastic age to the present day. Discusses customs and techniques of mummification as well as how the media has influenced the general public's belief about the practice
Egypt : how a lost civilization was rediscovered
by
Joyce A Tyldesley
( Book )
10 editions published between
2005
and 2010 in
English
and held by 470 WorldCat member libraries worldwide
Napoleon's invasion of Egypt in the late eighteenth century sparked a global fascination with ancient Egyptian culture that remains undiminished to this day. This book, written by leading author and archaeologist Joyce Tyldesley, tells the full story of the discoveries of treasures that had lain completely hidden and undisturbed for nearly two thousand years. Tyldesley follows in the footsteps of real-life Indiana Joneses in their quest for the splendid monuments, tombs, and artifacts that have unlocked many of the secrets of this mesmerizing civilization. Crafting a riveting chronicle of historical intrigue and intrepid personalities, the author relates the beginnings of Egyptology, leading the reader from the nail-biting race to crack the code of ancient hieroglyphics to the heart-stopping moment when Howard Carter discovered Tutankhamen's burial chamber. Egypt introduces the collectors, explorers, and archaeologists who have come to dominate the story of the rediscovery of ancient Egypt. Among these is Giovanni Belzoni, a circus strongman and diehard adventurer who uncovered many of the works of the greatest pharaoh of them all, Rameses II. Tyldesley describes the larger-than-life personalities and spectacular finds of characters such as Jean-François Champollion, Amelia Edwards, and Flinders Petrie. She delves into Howard Carter's dramatic discovery of the golden treasures lying deep in the burial chamber of the boy king Tutankhamen. Illustrated with full-color photographs, Egypt captures the excitement of these gripping adventures stories while highlighting the magnificence of the artifacts that were their object
more
fewer
Audience Level
0

1
Kids
General
Special
Audience level: 0.28 (from 0.04 for Stories fr ... to 0.85 for Egypte / ...)
Associated Subjects
Akhenaton,--King of Egypt
Antiquities
Art, Egyptian
Burial
Carter, Howard,
Civilization
Cleopatra,--Queen of Egypt,
Crime
Criminal justice, Administration of
Egypt
Egyptian literature
Egyptologists
Egyptology
Egypt--Valley of the Kings
Excavations (Archaeology)
Families
Feminine beauty (Aesthetics)
Funeral rites and ceremonies
Gods, Egyptian
Hatshepsut,--Queen of Egypt
Human remains (Archaeology)
Human remains (Archaeology)--Analysis
Kings and rulers
Legends
Manners and customs
Mummies
Mythology, Egyptian
Nefertiti,--Queen of Egypt,
Paleopathology
Pharaohs
Punishment
Pyramids
Pyramids--Design and construction
Queens
Ramses--II,--King of Egypt
Religion
Sculpture, Egyptian
Tales
Tombs
Tutankhamen,--King of Egypt
Women
Women--Social conditions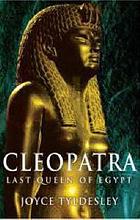 Covers
Alternative Names
Joyce Tyldesley britische Ägyptologin

Joyce Tyldesley British archaeologist

Joyce Tyldesley Brits antropologe

Tildesli, Dzhoĭs

Tyldesley, A.

Tyldesley, Ann

Tyldesley, J.

Tyldesley, J. A

Tyldesley, J. A. 1960-

Tyldesley, Joyce.

Tyldesley, Joyce 1960-

Tyldesley Joyce A.

Tyldesley, Joyce Ann.

Tyldesley, Joyce Ann 1960-

타일드슬레이, 조이스 A

ジョイス・ティルディスレイ

ティルディスレイ, ジョイス

ティルディスレイ, ジョイス A.

Languages