National Defense University Institute for National Strategic Studies
Most widely held works about National Defense University
more
fewer
Most widely held works by National Defense University
Central European civil-military relations and NATO expansion
by
Jeffrey Simon
( Book )
5 editions published in
1995
in
English
and held by 552 WorldCat member libraries worldwide
Partial contents include: NATO Expansion; Past as Prologue; Germany: One People, One State, One Army; Republic of Poland; Hungary; Czechoslovakia: From Unity to Federation and Divorce; The Czech Republic; Slovakia; and, Prologue as Future: What Central Europe Needs To Do
Mobilizing U.S. industry in World War II : myth and reality
by
Alan L Gropman
( Book )
5 editions published between
1996
and 2004 in
English
and held by 538 WorldCat member libraries worldwide
Contents include: Mobilization Activities Before Pearl Harbor Day; Education for Mobilization; Interwar Planning for Industrial Mobilization; Mobilizing for War: 1939 to 1941; The War Production Board; The Controlled Materials Pan; The Office of War Mobilization and Reconversion; U.S. Production in World War II; Balancing Military and Civilian Needs; Overcoming Raw Material Scarcities; Maritime Construction; and, People Mobilization: 'Rosie the Riveter.'
NATO enlargement
by
Jeffrey Simon
( Book )
8 editions published between
1995
and 1997 in
English
and held by 531 WorldCat member libraries worldwide
This Forum focuses on the following topics: The guidelines and paths of NATO enlargement; how enlargement has occurred historically, how enlargement might occur through the EU/WEU path, and finally through the Partnership for Peace (PFP) program. The implications of NATO enlargement from the perspectives of the WEU Associated Partners Poland, Romania, and Lithuania; and from the perspectives of Former Soviet Union (FSU) states Russia, Ukraine, and Belarus. Finally the various aspects of how the Alliance needs to change to accommodate new members; what political adjustments, military command alterations, and military infrastructure changes would be necessary
The Mitterrand legacy and the future of French security policy
by
Ronald Tiersky
( Book )
4 editions published in
1995
in
English
and held by 513 WorldCat member libraries worldwide
President Francois Mitterrand was the living link between France's Cold War and post-Cold War security policy. Generally speaking, Mitterrand's leadership in foreign and security policy was impressive. His masterful security policy performance during his first term (1981-1988) gave way to much criticized hesitations and uncertainties during the transition from Cold War to post-Cold War problems. Yet, overall, Mitterrand's legacies in foreign and security policy are a source of some confidence to President Chirac. There are two parts to the issue of evaluating Francois Mitterrand's legacy in French security policy. One is the heritage of 14 years of French policy. Not everything was Mitterrand's responsibility, and, given France's interests, much of what he did would have been done, better or worse, by any French president. The other is, what aspects of the legacy are particularly Mitterrand's work? Did Mitterrand's own views, for example, prolong certain policies that otherwise would likely have been changed? Will certain of his policies, controversial or inadequate, be rapidly changed after his departure from office? Are there notable Mitterrand policies likely to characterize French security policy for a long time? Chapter 1 provides background information on France and Post-Cold War European Security and Mitterrand's Legacy. Chapter 2, Concepts and Doctrine, addresses The New Nexus of Security and Integration; The Security Concern of Muslim Fundamentalism; The Crise des Fondements: Gaullism, National Interest, and European Security; and Bosnia, France, and European Security. Chapter 3, Some French Military Trends, looks at Force Development: The 1995-2000 Military Plan, Mitterrand's Nuclear Legacy, and The Nuclear Test Moratorium. Chapter 4, Institutional Developments, focuses on The Balladur Cohabitation Government, A French-British Defense Axis?, Developing the OSCE, and An Inter-African Peacekeeping Force? Chapter 5 discusses After Mitterrand. (42 refs.) 7
Strategic forum
( )
in
English
and held by 482 WorldCat member libraries worldwide
Trouble in paradise? : Europe in the 21st century
by
Steven Philip Kramer
( Book )
6 editions published in
1996
in
English
and held by 474 WorldCat member libraries worldwide
Partial contents include: (1) The Welfare State in Transition; Budgetary Costs; Deficit Spending and Indebtedness; Limits of Demilitarization; Taxation; Economic Growth; Unemployment; Winds of Privatization; End of Economic Solidarity; (2) Decline of Ideology; The Media and the Crisis of Representative Government; (3) The Decline of the Nation-State; (4) Growth Through Trade; Growth Through Technology; Growth Through Enlargement; Monetary Union; But is the Political Will there?
Khomeini's incorporation of the Iranian military
by
Mark J Roberts
( Book )
5 editions published in
1996
in
English
and held by 472 WorldCat member libraries worldwide
Partial contents include: History; Pre-Revolutionary Iran; The Shah's Departure; Purge of the Monarchists; Ideological Purge; and The Iran-Iraq War
Arabism and Islam : stateless nations and nationless states
by
Christine Moss Helms
( Book )
6 editions published between
1990
and 1991 in
English
and held by 466 WorldCat member libraries worldwide
During the 1980s, Islamic activists in the Arab Middle East have challenged the definition of "legitimate authority" and provided the means and rationale for revolutionary change, hoping to pressure established governments to alter domestic and foreign policies. No nation-state has been immune. Fearful Arab nationalist leaders, unwilling or unable to abandon decades of ideological baggage, have begun a gradual, if erratic, process of melding the spirit and letter of Islamic precepts into existing national laws and political rhetoric. Whether it is adequate to the challenge, the state nevertheless bears the onus of accommodation, because Islam and Arabism will not soon disappear. They will assume new form and substance in the changing realities of the region. Dilemmas inherent to this century and the gauntlet delivered to hitherto unquestioned political caveats will continue to exacerbate the competition between Islam and Arabism, their quest for political platforms and supporters, and the credibility of all other claimants, including the state. Visions of the future, especially when they are sacred and apocalyptic, can never be entirely freed of historical, emotive baggage. Even if Islamic political activism and pan-Arabism diminish in their intensity, they will endure as subtle, formative forces in all aspects of life. Indigenous inhabitants are fully aware that these influences have profound resonance in their lives. At the same time, these forces act like invisible sentinels in the mind, standing ready to cast a long shadow as unconscious motivators of political behavior. Sections are as follows: Declaration of Crisis; Pluralism: Minorities in the Arab World; Stateless Nations and Nationless States: Twentieth Century Disunity; Search for Unity: An Arab Sunni Core; Arabs and Non-Arabs: The Myth of Equality; Fatal Wounds: Universal Islam Takes the Offensive; and The State: Visionary Futures
Turkey's domestic affairs : shaping the U.S.-Turkey strategic partnership
by
Judith Share Yaphe
( Book )
2 editions published in
1997
in
English
and held by 464 WorldCat member libraries worldwide
The resignation in June of Prime Minister Necmettin Erbakan, leader of the Islamist Refah Party-and the collapse of the government he headed with Deputy Prime Minister Tansu Ciller-ended, at least for the moment, the confrontation between the Islamists and the Turkish General Staff, avowed guardians of the secular legacy of Mustafa Kemal Ataturk. However, the conflict could resurface because the differences between the two are deepseated; involving Turkish national identity, political philosophy, social policy, security, and foreign relations. Whatever the result, the crisis will have profound implications for the strategic relationship with the United States. The Turkish General Staff will expect U.S. support, and it is unlikely to heed warnings that its actions place Turkey's fragile democracy at risk
more
fewer
Audience Level
0

1
Kids
General
Special
Audience level: 0.44 (from 0.05 for Strategic ... to 1.00 for National D ...)
Related Identities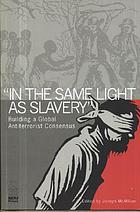 Alternative Names
I.N.S.S. (National Defense University. Institute for National Strategic Studies)

INSS

INSS (Institute for National Strategic Studies)

INSS (National Defense University. Institute for National Strategic Studies)

Institute for National Strategic Studies.

Institute for National Strategic Studies (Amerikas Savienotās Valstis)

Institute for National Strategic Studies - National Defense University.

Institute for National Strategic Studies (Spojené státy americké)

Institute for National Strategic Studies (U.S.)

National defense university

National Defense University Institute of National Strategic Studies

National defense university Washington, D.C. Institute for national strategic studies

National Defense University Washington, DC Institute for National Strategic Studies

National Defense University Zhan lüe yan jiu suo

Languages
Covers